Senior Administration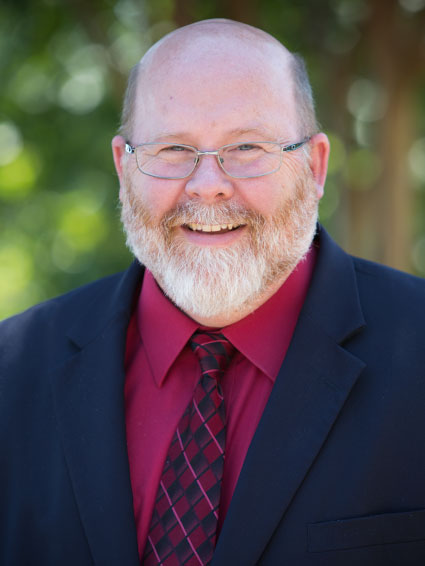 Dr. Jeffrey B. Hall
Vice President
Jeff Hall is vice president for academic affairs at Covenant College.
Jeff has served as vice president of the College since 2003. Previously, he held roles as chief academic officer, dean of faculty, dean of the Master of Education program, and associate professor of education, all at Covenant.
Jeff earned an A.B. in elementary education from Grove City College and an M.Ed. from the University of Slippery Rock (PA), also in elementary education. His Ed.D. is from the University of Tennessee in educational administration and supervision with collateral studies in American higher education and in industrial and organizational psychology.
Before coming to Covenant, Jeff served as elementary principal and curriculum coordinator at Chattanooga Christian School and teaching principal at Jubilee Christian School in Grove City, Pennsylvania.
Jeff and his wife, Lynn, have four children, all of whom have attended Covenant College: Abigail, Nathan, Sarah, and Micah.
---
Jeff Sandhoff
Vice President
Jeff Sandhoff is vice president for advancement at Covenant College.
Jeff first came to Covenant in 1988 as a student. Following 16 years in the mortgage business, he has been back with the College since 2010 as a major gifts officer and then as the director of major gifts. In his role as vice president for advancement, Jeff oversees admissions, alumni relations, church relations, development, financial aid, and planned giving.
Jeff and his wife, Sandra, have three daughters and are members of Rock Creek Fellowship.
---
Dr. Brad Voyles
Vice President
Brad Voyles is vice president for student development and dean of students at Covenant College and has served at Covenant since 2005. Prior to coming to Covenant, Brad served as the dean of students at Belhaven College.
In his capacity as vice president for student development, Brad has oversight of areas including residence life, student life and leadership, academic support and student success, the Center for Calling & Career, health and counseling services, safety and security, and intercollegiate, intramural, and club athletics.
Brad earned an Ed.D. in higher education leadership and policy from Vanderbilt University, a M.Div. from Reformed Theological Seminary, a M.S.Ed. in educational administration from Southern Illinois University, and a B.A. in biological sciences from DePauw University.
Brad and his wife, Kelli, have three children: Coby, Will, and Cate. The Voyles belong to Chattanooga Valley Presbyterian Church where Brad serves as a ruling elder.