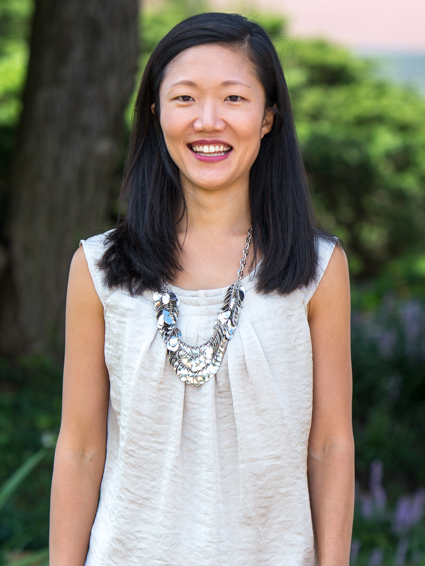 Jiewon Baek
Associate Professor of World Languages
World Languages
On faculty since 2016
Education
PhD in French Studies with minor in Moving Image Studies, University of Minnesota, 2016
MA in French and Francophone Studies, Virginia Tech, 2010
BA in French Literature and in Studio Art, Emory & Henry College, 2008
Professional Interests
Vous venez d'où? The question appears in the first chapter of standard introductory-level French textbooks, alongside the other predictable ones: Comment allez-vous? Comment vous appelez-vous? We repeat the question - Et vous, vous venez d'où? - as if with an urge, already on the first day of a beginning-level French class, to master the fundamental skills that open doors to the most basic dialogue with the other. An innocent question lends itself easily to a simple exercise. Only, the stakes lie precisely here: the genuine curiosity to get to know one another in the classroom must resort to a question laden with the politics of identification. We do not need to wait to read Derrida in an upper-level topics course to experience how learning a foreign language implicates the "foreigner question." The complexities of relating to the other play out firsthand with an introductory, formulaic question. Why is it that among the initial things we learn how to say in a foreign language is to ask the other where they are from? Why, among the first things we do when we meet someone, do we ask the person to state their name and where they are from? Why is it that particularly when you are a foreigner in France, you continually get asked the question, D'où venez-vous? And how might it differ from the question, Quels sont vos origines?
My interests in 20th-century and contemporary French literature, philosophy, and visual culture focus on conceptualizing modes of encounter with the other at the point where the politics of identity and the ethics of alterity collide. Though while on earth wrestling with these questions is both riveting and anguishing, I eagerly await the day when all things and all peoples will be reconciled.
Personal Interests
Personal interests include painting, running, reading, French wine, hosting dinner parties, loving my twelve nieces and nephews, and returning to Paris as often as possible.
Professional Membership
Modern Languages Association
American Comparative Literature Association
Selected Publications
Fictional Labor, book under contract with Liverpool University Press.
"The desire-work in Sylvain George's Paris est une fête," L'Esprit Créateur 59.2 (2019): 180-196.
"Turning toward the Other: The Face of Humans, the Face of Things, and the Face of Language in the Documentaries of Sylvain George," Studies in French Cinema 16. 1 (2016): 61–77.
"François Bon's Factory Writing and a Word Too Many," Contemporary French and Francophone Studies: SITES 19.4 (2015): 450-458.
"The Ethics of Uncovering the Something Else in Histoire(s) du Cinéma," Journal of French and Francophone Philosophy - Revue de la philosophie française et de langue française 22:1 (2014): 40-60.