Scott C. Jones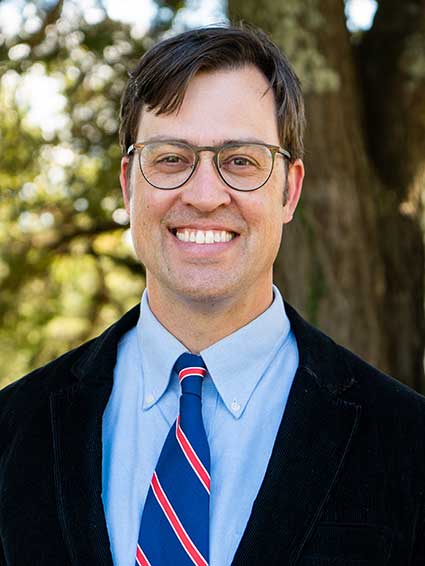 Professor of Biblical Studies
On faculty since 2005
706.419.1630
scott.jones@covenant.edu
Education
PhD, Princeton Theological Seminary, 2007
MDiv, Reformed Theological Seminary, 2001
BA, University of Mississippi, 1999
Professional Interests
Most of my work relates to Israelite and Jewish wisdom literature, especially Job, Ecclesiastes, Proverbs, Sirach, Wisdom of Solomon, and sapiential texts among the Dead Sea Scrolls. I have a particular affection for the Gilgamesh Epic, which Rainer Maria Rilke called "the most magic word of all time." I am currently writing a commentary on Psalms 1-41 for the Illuminations commentary series, for which I also serve as the Hebrew Bible/Old Testament editor. In 2014 and 2018, I was an Alexander von Humboldt research fellow at Georg-August-Universität Göttingen, where I worked on a project entitled "The Role of the Wisdom Psalms in the Theology of the First Davidic Psalter" under the supervision of Hermann Spieckermann. I am also writing a commentary on the Book of Job together with Michael V. Fox for the Old Testament Library Series.
Personal Interests
I enjoy family vacations, playing with my dogs, building guitar amps, and watching British mysteries.
Professional Membership
Society of Biblical Literature
Covenant Activities
I regularly teach the following courses at Covenant College:
BIB 111: Old Testament Introduction
BIB 201: Current Issues in Biblical Studies
BIB 327: Psalms
BIB 397: The Old Testament World
BIB 475: Wisdom Literature
COR 100: The Christian Mind
HEB 191-192: Elementary Hebrew I-II
Selected Publications and Presentations
Psalm 37 and the Devotionalization of Instruction in the Post-Exilic Period," in Prayers and the Construction of Israelite Identity, ed. Susanne Gillmayr-Bucher and Maria Häusl. AIL 35. Atlanta: Society of Biblical Literature, 2019. 167-188.
"The Proverbial Rhetoric of Job 28," in Reading Proverbs Intertextually, ed. Katharine Dell and Will Kynes. LHBOTS 629. London: T&T Clark Bloomsbury, 2019. 77-88.
"When the Morning Stars Sang": Essays in Honor of Choon Leong Seow on the Occasion of his Sixty-Fifth Birthday, ed. Scott C. Jones and Christine Roy Yoder. Beihefte zur Zeitschrift für die alttestamentliche Wissenschaft 500. Berlin: De Gruyter, 2017.
"Psalm 1 and the Hermeneutics of Torah," Biblica 97 (2016): 537-551.
"Job the Nazi Warrior," Marginalia Review of Books (2015): online. This is an introduction, edited text, and translation of Kurt Eggers' Das Spiel von Job dem Deutschen. Ein Mysterium. Berlin-Südende: Volkschaft Verlag für Buch-Bühne und Film, 1933.
"Solomon's Table Talk: Martin Luther on the Authorship of Ecclesiastes," Scandinavian Journal of the Old Testament 28 (2014): 81-90.
"The Values and Limits of Qohelet's Sub-Celestial Economy," Vetus Testamentum 64 (2014): 21-33.
"Corporeal Discourse in the Book of Job," Journal of Biblical Literature, 132 (2013): 845-863.
"Job 28 and Modern Theories of Knowledge," Theology Today 69 (2013): 486-496.
"Lions, Serpents, and Lion-Serpents in Job 28:8 and Beyond," Journal of Biblical Literature 130 (2011): 663-686.
Rumors of Wisdom: Job 28 as Poetry. Beihefte zur Zeitschrift für die alttestamentliche Wissenschaft 398. Berlin: De Gruyter, 2009.
"Qohelet's Courtly Wisdom: Ecclesiastes 8:1-9," Catholic Biblical Quarterly 68 (2006): 211-28.
"Wisdom's Pedagogy: A Comparison of Proverbs vii and 4Q184," Vetus Testamentum 53 (2003): 65-80.