Bruce R. Young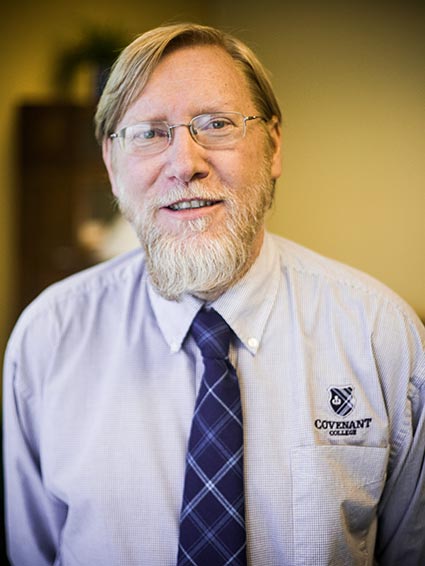 Professor of Education
On faculty since 2004
706.419.1401
bruce.young@covenant.edu
Education
EdD, University of San Francisco
MA, Holy Names University
BA, Covenant College
City College of San Francisco
Professional Interests
My research interests concern the biblical integration of curriculum as well as math and science education, particularly from a Christian perspective. I am interested in exploring the use of technology in relation to instructional strategies.
Personal Interests
My wife and I have eight children ranging in age from 34 years to nine years old. Our seventh child has Down Syndrome. Having a child with special needs has been both a blessing and a challenge. I'm interested, along with my wife, in learning more about educating children with special needs.
In my free time, in addition to researching issues related to education, I write music and play guitar.
Covenant Activities
I have served on the Curriculum Committee for three years. The last two years I have served as the committee chair. I was the first sponsor of the Hip Hop Club at Covenant, started by my daughter in 2004. In the 2008-09 school year I will be co-sponsoring the Education Club.
Professional Membership
National Council of Teachers of Mathematics
Selected Publications
Oobleck: A constructivist science lesson from a Christian perspective. Teaching With Compassion, Competence, Commitment, 2(1), 47-53. (2008).
The Mathematics Classroom as a Place of Worship, Workshop for ACSI Convention, Birmingham, (2008).
Science on a Budget, Workshop for ACSI Convention, Birmingham, (2007).
"The Collaborative Community: A Model for Christian Schooling" In Schools As Communities, edited by James Drexler, Colorado Springs: Purposeful Designs. (2007).