Psychology Alumni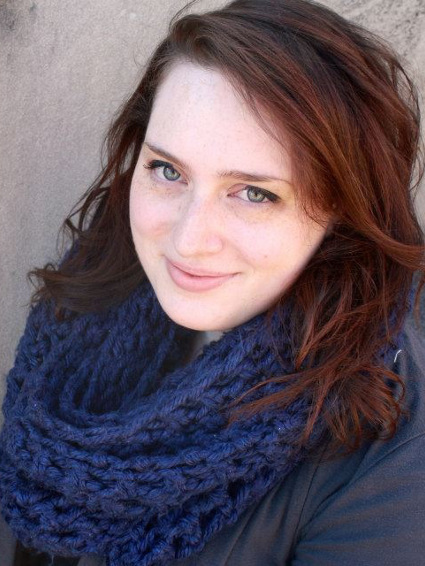 Melanie Berg '12
Current occupation
I'm the program coordinator for a drug prevention program that serves at-risk youths in Hamilton county middle and high schools through the Council for Alcohol and Drug Abuse Services (CADAS). I will also be attending Richmont Graduate University in the fall to pursue my masters in professional counseling.
Hometown
Brooklyn, NY
Current residence
Chattanooga TN
How were you involved on campus during your time at Covenant?
During my time at Covenant I was a member of the Campus Stewardship Committee, Mac Council, Orientation Team, Core Team, and I served as the executive secretary for Student Senate my senior year.
What gets you excited to go to work every day?
I love that my job connects me to Chattanooga. While at Covenant, I loved spending time downtown, but my job has given me a greater appreciation of all the different neighborhoods in the city. I have seen how drug abuse, gang activity and violence can all stem from a dysfunctional culture and I think it's important to invest in that culture. I also get to do a lot of different things at work, like group therapy with teenagers and event planning. My job has also taught me a lot about the disease of addiction and how to help teens and families make healthy choices.
How did Covenant prepare you as a person and how did it prepare you for your career?
I took Principles of Youth Ministry my senior year at Covenant. The first principle we were taught is that every person desires to feel loved and feel significant. This was one of the simplest and most important things I learned during my time at Covenant. In my addictions class, I was challenged to look beyond the label of "alcoholic" and see a person who regretted the hurt their actions caused their family. In the dorms, I walked with friends through hardships and joyous times. After graduating, I worked as a mental health technician with teenagers in a behavioral health hospital. Daily I saw how important it was to let them talk and how affirming it was for them to know someone listened and cared. As someone who values relationships and as someone pursuing a career in counseling, I think it's important to let others feel significant and share their stories.
---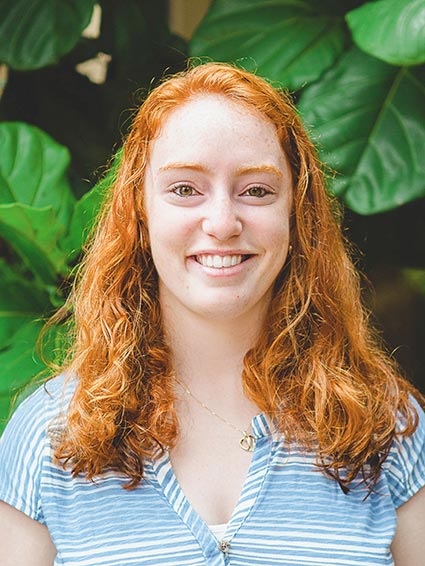 Rachel Cohen '12
Current occupation
Student Ministries Female Intern at Orangewood Church, PCA
Current residence
Orlando, FL
Church
Orangewood Church, PCA
What were you involved in while at Covenant?
I was an RA for two years in Carter. I played intramural volleyball, soccer, and flag football. I led chapel worship on occasion, and I was in charge of a bi-annual campus worship night called Not to Us.
What has your career path looked like since leaving Covenant?
The summer between my sophomore and junior years at Covenant, I was a summer youth intern at Orangewood Church, right outside Orlando, FL. During my time there, I was able to cultivate more of my relational and teaching gifts. Others spoke to what they saw in me, and it was the first time I really considered doing youth ministry post-college. The relationships I made that summer continued as I returned to Covenant. My last semester, the youth director offered me a long-term intern position that I could begin as soon as I moved down there to start my master's at Reformed Theological Seminary. Relationally, my time meeting with students is focused on my small group of girls who are all now seniors. I help plan both middle and high school youth group each week, teach on rotation in both youth group meetings, help teach in Sunday school when needed, and organize all of the music and band details for both youth groups.
What is your favorite part of your job? What gets you excited to go to work every day?
My favorite part of my job is my girls, hands down. Getting to know them and their stories has been the best part of these last two years. Walking through life with them has reinforced to me that learning to love people well is both the hardest and most beautiful calling that we have in this life. They never cease to make me laugh. They remind me not to take myself too seriously. They challenge and encourage me. They drive me crazy. They break my heart. I don't think I've cried more over a group of people, but I don't think I've come to love another group of people more, either.
How did Covenant prepare you as a person and how did it prepare you for your career?
Covenant prepared me as a person by preaching the gospel to me. The gospel is both personal and cosmic. The gospel is the good news that, in Christ, we are reconciled to God; we are forgiven, declared righteous, adopted, and resurrected. But the gospel is also the good news that, in Christ, God is reconciling all things to Himself. Christ's incarnation, death, and resurrection is not only sufficient for my salvation, but for the salvation of all the good that was lost in the Fall. Accurately appropriating the person and work of Christ has been extremely formative in my personal development. In addition to preaching the gospel, Covenant prepared me for living in messy relationships by having me live in messy relationships. Almost everyone who visits or attends Covenant says that the community present there is winsome and unique. I believe that a large part of that is the emphasis placed on residence life. By living in close proximity to other broken, sinful people as a broken, sinful person, you're inevitably going to learn about living in messy relationships. But, under the care and guidance of Christ-loving adults who are older and wiser, you have the opportunity to not just experience the mess, but to learn what it means to live and love well in the midst of it.

In regards to my career, everything I just mentioned also applies. I obviously cannot divorce who I am from how I work. Having the gospel preached to me faithfully was extremely formative in the way in which I teach others, namely the teenagers with whom I work. Learning how to navigate through relationships was crucial in preparing me for a job that is heavily relational. Furthermore, as a psychology major, I was thoroughly equipped for working with people. Studying psychology gave me a more holistic view of human beings—we cannot separate out parts of a person. We are all body, mind, heart, and we are completely interconnected. Knowing this has helped me to approach people and situations with more humility, wisdom, and grace.
Tell us a little more about your involvement with your church.
Since I am employed by my church, you could say that I am quite involved! When your church is also your place of work, things can get tricky because sometimes you can forget that you are also a member of your local church. Aside from my job, I occasionally serve in leading worship on Sundays. I serve in the nursery a few times a year. I am a part of a community group with other singles and married couples. I am mentored by one of our pastor's wives, and I often spend time in families' homes, getting to know more people better.
---
Meet More Psychology Alumni: