Sociology Alumni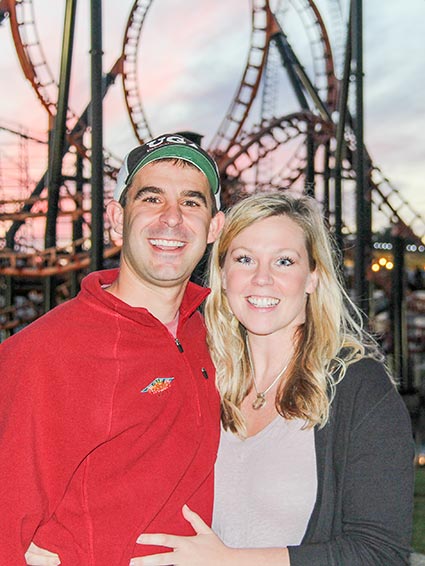 Stephen Moore '11
Current occupation
Manager of Staff Development, WinShape Camps
Current residence
Smyrna, GA
Family members
Wife, Hope Moore '11
Church
Christ Church Presbyterian, Atlanta, GA
How were you involved on campus during your time at Covenant?
While at Covenant I played soccer all four years. I was also a resident assistant my sophomore and junior year on Ithaca. My senior year I moved off campus with 5 of my best friends, and I volunteered with the Lookout Mountain Presbyterian Church youth group and lead a small group with high school freshman. I also was involved in various intramural sports.
What has your career path looked like since leaving Covenant?
After graduating from Covenant, Hope and I got married at LMPC. We then moved to Brevard, North Carolina where I served as the director of ministry at Ridge Haven Conference and Retreat Center. I directed summer camps and weekend events, and oversaw the hiring of the summer staff and day to day operations of camp, amongst other things.

In September 2013 we moved to Atlanta where I now work at the Chick-fil-A Home Office for WinShape Camps. WinShape Camps was started by Truett Cathy in 1985 and is a part of the WinShape Foundation. I serve as the manager of staff development, which oversees the recruitment, training, equipping, and engagement of summer staff. WinShape Camps hires nearly 600 summer staff for its six camping ministries all over the USA and in Brazil, and reaches over 25,000 campers in the summer.
What is your favorite part of your job? What gets you excited to go to work every day?
The mission statement of WinShape Camps is to impact communities with the message of Jesus Christ by equipping people to become Christ-centered servant leaders. What I love about my job is that I get to work with college students and help them realize the joy they can have in serving and ministering to kids. I love to see the staff grow in their faith so they can then have a greater impact for the Lord on the campers and the communities they serve in. Ultimately, I love that I get to go to work each day and get excited about living out the mission statement of WinShape Camps.
How did Covenant prepare you as a person and how did it prepare you for your career?
While at Covenant I was a sociology major and a youth ministry minor. Every single day I am interacting with college students who then interact with 1st through 11th graders, and I really feel like my time at Covenant prepared me for this. I learned the importance of relationships, not just in the classroom, but also through interactions and relationships I had with hallmates, teammates, friends, and faculty, and staff. Relationships are the key to ministry, and I think Covenant does a great job of helping students understand the necessity of relationships and Christian fellowship. I am blessed to be in a job that puts such a great emphasis and Christ-centered relationships.
Tell us a little more about your involvement with your church.
Hope and I visited several churches upon moving to Atlanta, and we really feel like the Lord called us to join Christ Church. We became members this past Easter and are both involved in a Home Group in Smyrna. Hope also serves in the nursery, and I am involved in a men's discipleship group that meets once a week as well as volunteer with the youth group.
---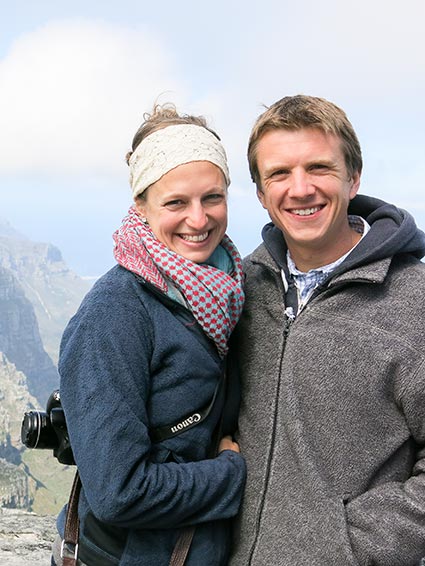 Karis Rigby '08
Current occupation
Currently I am the intern coordinator for the Serge Nairobi team. I primarily recruit college students for our two-month summer internship program, though we also host longer-term interns as well. I also work with my husband, Stephen, with the organization Ambassadors Football. I coach soccer for U6 and a U11 girls team every week. This year, I have held a voluntary teaching position for a fledgling primary school founded by Turning Point Trust. The school is located in Kibera slum and the kids come from extremely broken homes and situations. I have had the privilege to 6-12 year olds the basics in art.
Current residence
Nairobi, Kenya
Family members
Husband, Stephen Rigby
Church
Sending church in Chattanooga: New City, Glenwood
Church in Nairobi: Mamlaka Hill Chapel
What were you involved in on-campus while at Covenant?
I played for the Lady Scots soccer team all four years. I was in the first musical (in a long time for Covenant), "You're a good man Charlie Brown," and in "Guys and Dolls."
What has your career path looked like since leaving Covenant?
After I graduated, I headed to Nairobi, Kenya, as an intern for eight months with Serge (then called World Harvest Mission). My internship was primarily mercy ministry and youth ministry with New City Fellowship, Nairobi. Once I finished I returned to Chattanooga and worked for the Covenant College admissions department for about a year and a half. I left Covenant in Spring 2011 and married my husband (whom I had met in Kenya), and together we joined Serge and committed to a five-year term back in Nairobi.
What is your favorite part of your job? What gets you excited to go to work every day?
I really enjoy bringing students and young people over and exposing them to cross-cultural living and ministry. Living and engaging in life overseas is such a growing and challenging experience. It not only shows you more about your own culture and ethnocentric tendencies but also can reveal to you more about yourself. We intentionally engage with our interns as they have this intense experience to discover what goes on for each of us on the heart level during an experience like this. It is our joy to walk with them and encourage them to grow in what it means to be living in light of the gospel on a daily basis.
How did Covenant prepare you as a person and how did it prepare you for your career?
Covenant helped solidify a foundation of faith that my parents and other influential, godly people in my life have given me. I think one of the things I really appreciated about Covenant was the emphasis on how we can be faithful in whatever calling we have. It's so easy to believe what the world says about success, and we need to be constantly reminded of the truth: that Jesus' Kingdom is an "upside down kingdom." This helps me on the days that I don't feel like I see an impact, or am overwhelmed with the brokenness around me. I know I am called to faithful with what the Lord has given to me and to move out in love towards others. I cannot see what the ultimate impact of that is—but I can trust that God can use even the smallest and weakest efforts to glorify his name.
Tell us a little about your church.
Stephen and I enjoy attending our local small group at our church. Because our lives are so ministry saturated at this point (we do a lot of work with the local churches in general), we have enjoyed the community and worship at Mamlaka Hill Chapel without over-committing ourselves.