2019-2020 Theatre Productions
Spring 2020
---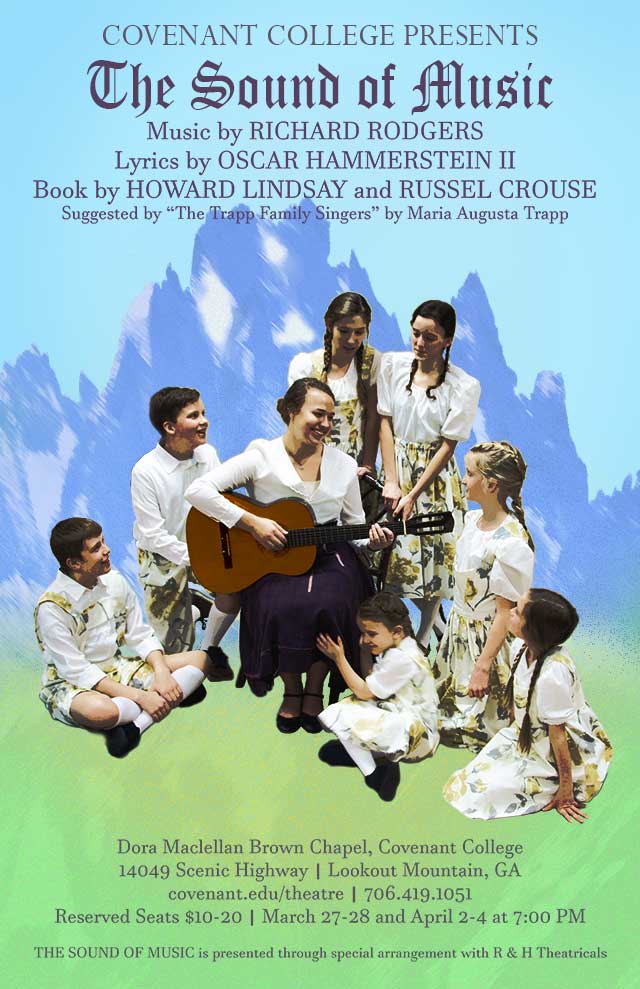 THE SOUND OF MUSIC
Music by RICHARD RODGERS
Lyrics by OSCAR HAMMERSTEIN III
Book by HOWARD LINDSAY and RUSSEL CROUSE
Suggested by "The Trapp Family Singers" by Maria Augusta Trapp
THE SOUND OF MUSIC is presented through special arrangement with R & H Theatricals
The spring performances for this show have been cancelled. There is a possibility that there will be performance dates in the fall.
Fall 2019 - Past Performances
---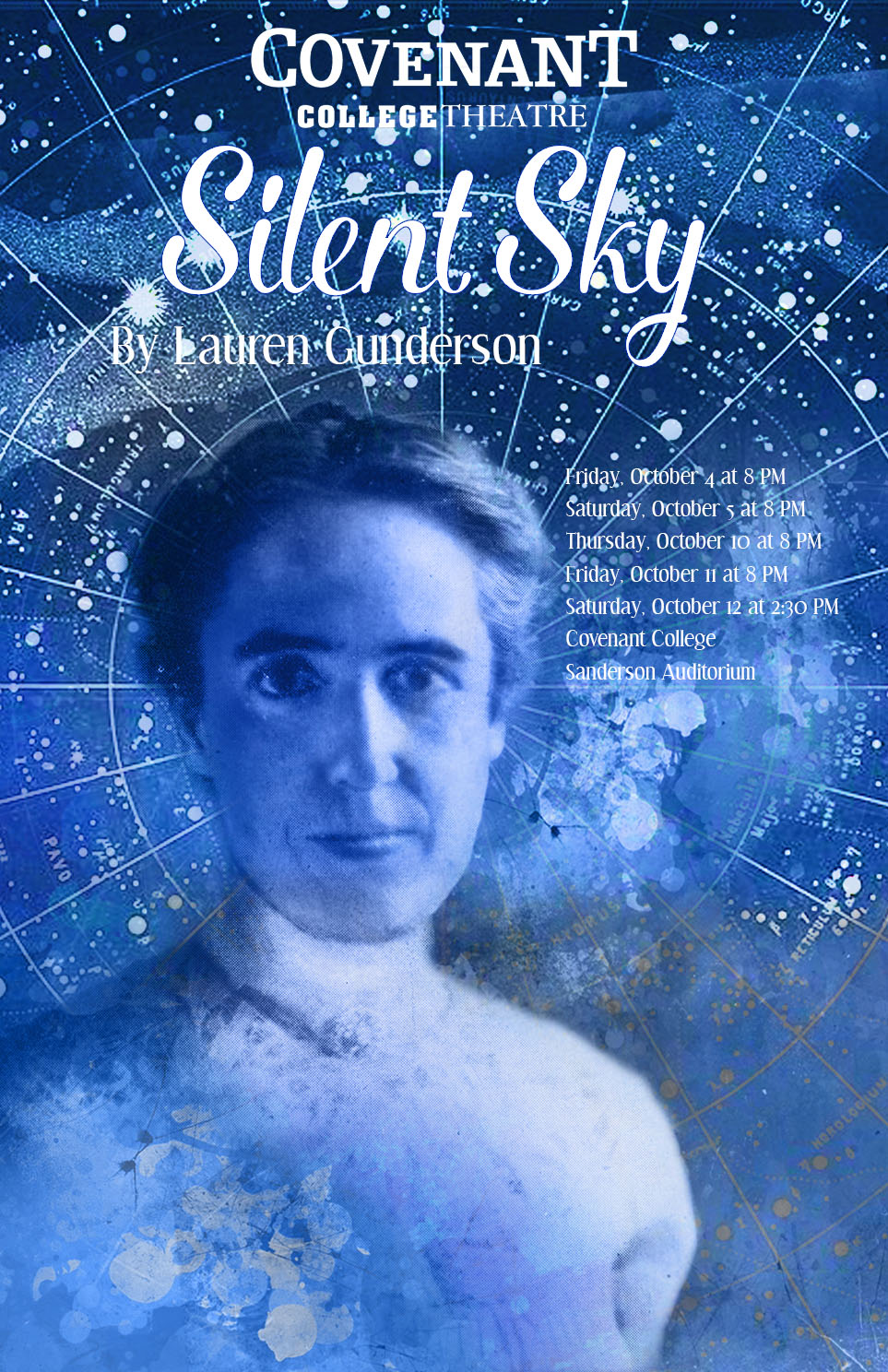 SILENT SKY
Written by Lauren Gunderson
Directed by Cara Smole '22
Silent Sky is the transformative story of a dedicated female astronomer at the dawn of the 20th century. Henrietta's life has been driven be one question, "Where are we in the universe?" As the story progresses and as science moves forward, she learns, not only how to measure the stars, but how to measure her life. This show is a shameless attempt of the women in art to honor the women in science.
---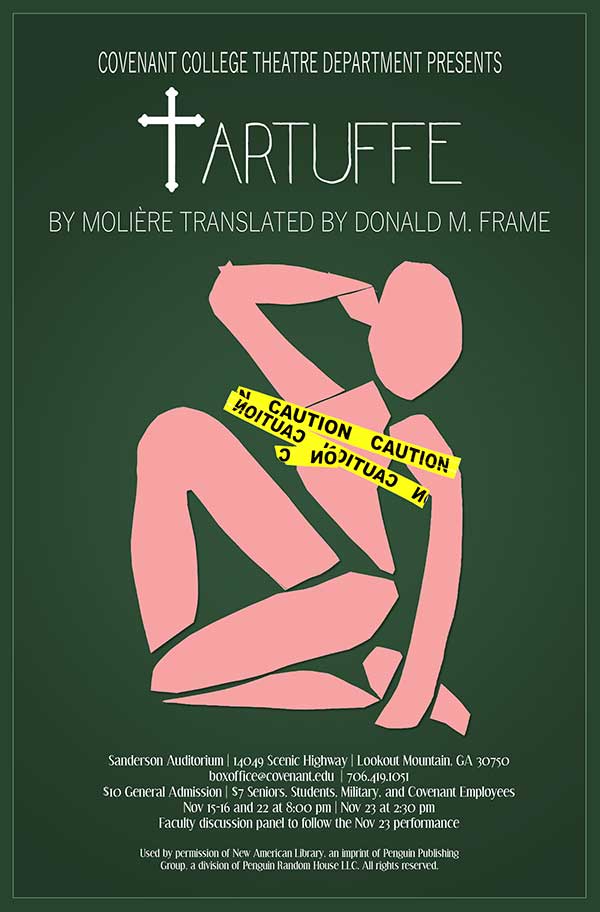 TARTUFFE
Written by Molière
Translated by Donald M. Frame
Directed by Prof. Camille Hallstrom

One of the most famous (and serious) comedies of Western theatre history! Patriotic, good-hearted Orgon slips deeper and deeper into buffoonery as he is taken in by a pious charlatan -- eventually placing everything and everyone he holds most dear in danger. French baroque master Molière exhorts us to probe the difference between true and fraudulent religious zeal -- before it's too late .
Fall 2020 - Past Performances
---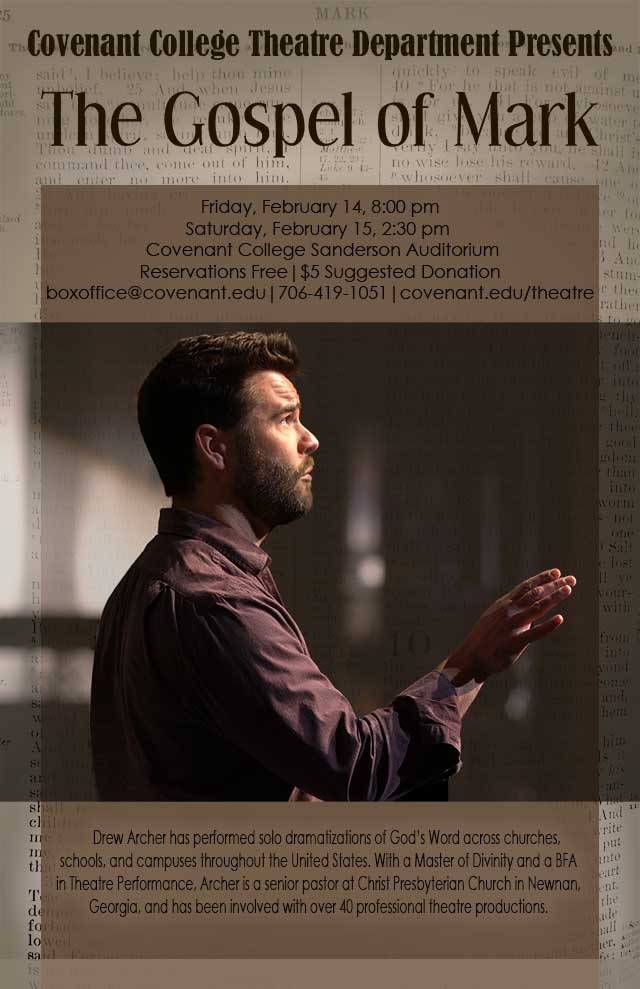 THE GOSPEL OF MARK
Performed by Drew Archer
Hear the Gospel of Mark unfold as a continuous narrative as presented by a consummate storyteller. Drew Archer is a professional actor as well as senior pastor at Christ Presbyterian Church near Atlanta.