2020-2021 Theatre Season
FILM PREMIERE FOR EVERYMAN AND OUR UNFINISHED MUSIC
April 9
8 pm OUR UNFINISHED MUSIC
9:30 pm EVERYMAN
The films will be available to stream on our YouTube channel, links will be posted closer to the event. There will also be a live premiere on the Chapel lawn for the cast and crew and on-campus students, faculty, and staff: make a reservation here. Please wear masks when moving about the space, you can remove your mask when seated, and we will be seating groups and individuals in a socially-distanced manner. Scroll down to view the trailers, in the playlists!
The online premiere has been delayed to coincide with the live premiere rain date on April 9.
---
OUR UNFINISHED MUSIC
April 9, 8 pm
The department will be premiering a documentary about the rehearsal period of The Sound of Music production that was canceled in March 2020. It will include interviews with cast and crew members as well as archival footage to honor the work that was done.
---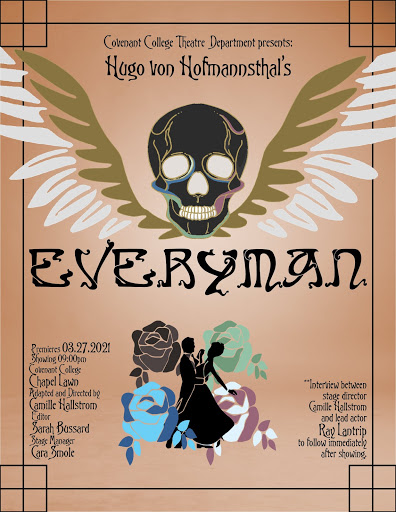 EVERYMAN
April 9, 9:30 pm
Written by Hugo von Hofmannsthal
Based on a translation by George Sterling with Richard Ordynski
Directed by Prof. Camille Hallstrom
God sends Death to summon the rich bon vivant Everyman who is then abandoned by his friends, his wealth and his lover. This play is adapted from several medieval morality plays, including the play of the same name.
---
AN EVENING OF LIVE PERFORMANCE
EINSTEIN:A STAGE PORTRAIT
By Willard Simms
Directed by Jon Schimpf `23
Performed by Ray Lantrip `23

A one-man show that looks at the life and work of Albert Einstein
A SERIES OF SKETCHES
Including short original works by
Emily Cothran `22, Anya Klumpenhower `23, Ray Lantrip `23, Kara Start `23, and others
Directed by Emily Cothran `22

Auditions being held Saturday, April 10 at 7:30 pm in Sanderson 201, contact Emily Cothran for more information.
Friday, April 23 8:30 pm in the Pavilion
Saturday, April 24 8:30 pm in the Pavilion

EINSTEIN produced by special arrangement with THE DRAMATIC PUBLISHING COMPANY of Woodstock, Illinois
---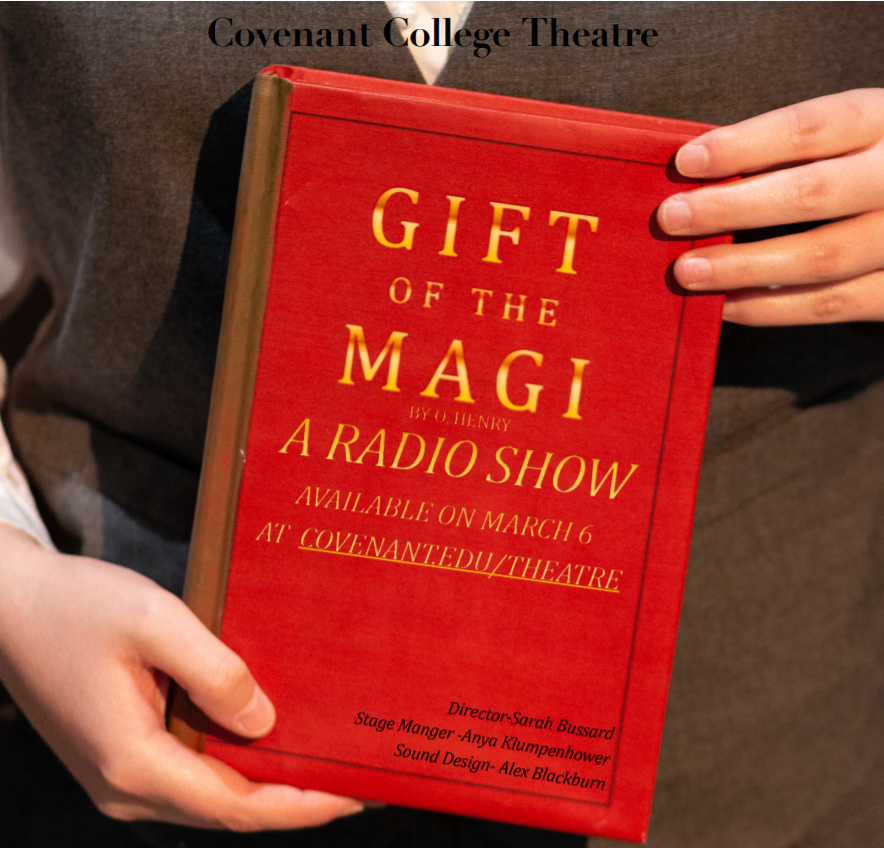 THE GIFT OF THE MAGI: A RADIO SHOW
Adapted and directed by Sarah Bussard `24
Based on the short story by O. Henry

The classic Christmas short story of the penury and generosity of a young couple, listen to the audio play here.
---
SIX TRAGEDIES
By Anya Klumpenhower `23 and Isabelle Torokwa `24
A filmed parody of the musical SIX, with six of Shakespeare's tragic heroines comparing notes.