Most of our students were just like you, wondering how they could ever afford a Covenant education.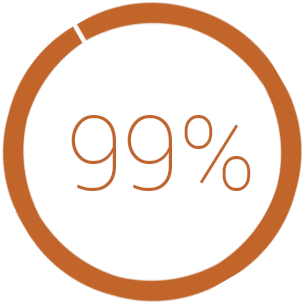 We're proud to say that nearly all of our students were given a financial aid package that made attending Covenant a possibility.
AFFORDABILITY & PERSONAL SERVICE
The financial aid office at Covenant College is uncompromising in its commitment to equitable service. We consider each student's financial circumstances and academic merit holistically, because if you're the right fit for Covenant, we want you to be here. We walk with families hand in hand through the world of financial aid from application to graduation (and we also help with strategies on paying student loans after graduation).
2020-21 DEADLINES
FAFSA
after October 1, 2020
EARLY
ACTION
November 15, 2020
REGULAR
DECISION
March 1, 2021
(rolling offers after March 1)