Claire Hirte '11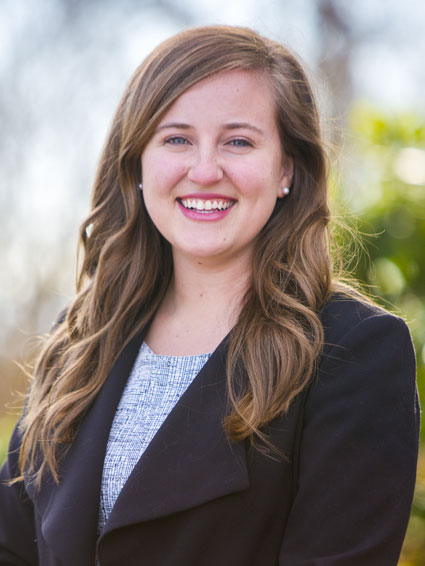 Associate Director of Admissions
Hometown
Anderson, SC
Major at Covenant
Community Development & Economics
How did you choose Covenant?
I have a very long-winded answer for this question. If you're interested in the long version, please ask. In a nutshell, I never thought I would go to Covenant, but the Lord changed my heart in a huge way. He created a passion within me for various cultures around the globe. When discussing this with my high school English teacher and mentor, she told me that Covenant had the exact program that I was looking for—community development. I'm nearly positive that I was entirely sold on Covenant after that discussion. After that, the Lord continued opening doors for me at Covenant and provided a way for me to go. And so I did.
Most influential class at Covenant
It's a tie between Living and Working in a Multi-Cultural Context with Prof. Corbett and Economic Development in the Majority World with Dr. Fikkert. Both of these courses fundamentally transformed the way I thought about various cultures, marginalized people groups, and my personal relationship with them.
Best college memory
It's extremely hard to pinpoint just one specific memory. All of the times that come to mind are those where I was living life abundantly with dear friends on campus. Softball road trips were always trying, exhilarating, exhausting, and joyous. Late nights on my hall, 3rd Central in Carter, were often spent lying on the floor while studying, crafting, talking deeply, crying, laughing, and hardly remembering to whisper. Weekends were full of adventures like caving and exploring Chattanooga, and were never without both physical and spiritual rest and rejuvenation.
Contact Information
Toll Free: 888.451.2683
E-mail: claire.hirte@covenant.edu

Claire Hirte
Covenant College Admissions Office
14049 Scenic Highway
Lookout Mountain, GA 30750