The Covenant Ascent: A new storytelling framework for our strategic vision
Covenant College is proud to announce a new storytelling framework - The Covenant Ascent - which encapsulates our strategic vision and the Covenant experience into one succinct message. This approach equips our community to convey what makes this school so special in a unified, streamlined way.
So what is The Covenant Ascent? It's an integrated faith and learning journey that prepares graduates for successful lives and careers. A Covenant education is more than just 4 years, 8 semesters, or 126 credit hours — it's biblical formation for the rest of your life.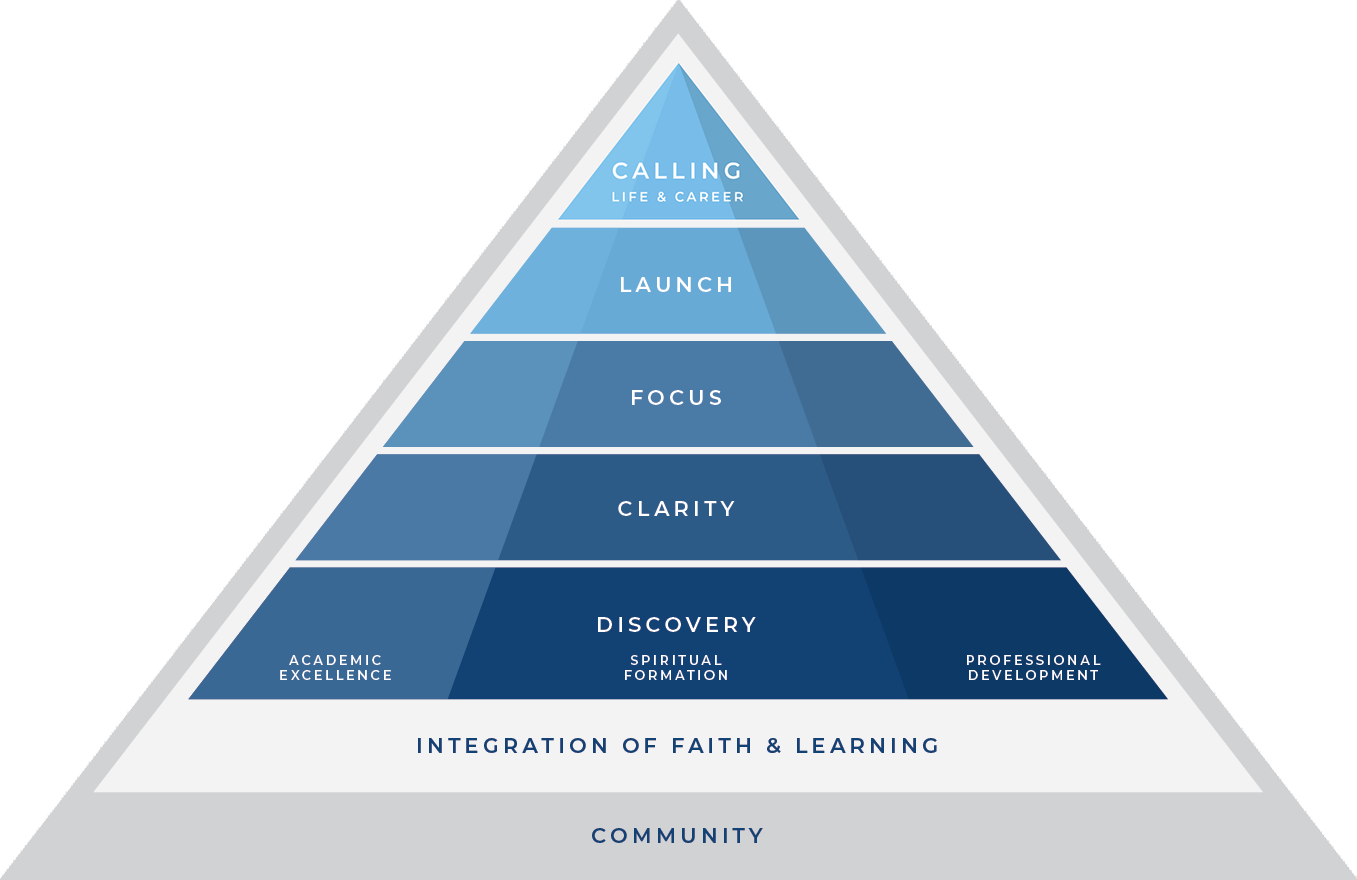 The Ascent uses three mutually reinforcing pillars to help our students become who they were created to be. Academic excellence, spiritual formation, and professional development are the key elements of a Covenant education, and each year at Covenant builds on these pillars. Students discover their place in community, find clarity in their choice of major, focus on internships and career, and launch into their calling after college.
"As Covenant students make their Ascent, they will explore God's world through rigorous academics that are grounded in a vibrant spiritual community and directed toward a life of meaningful work and service," says Jeff Hall, vice president for academic affairs. "As you grow, others will be amazed by the depth of your faith, the competency of your work, and the unity of your life."
Each year at Covenant is shaped by integrating faith & learning so that students not only grow in relationship with Christ, but they also identify and appreciate how living out their faith affects their education, work, and life.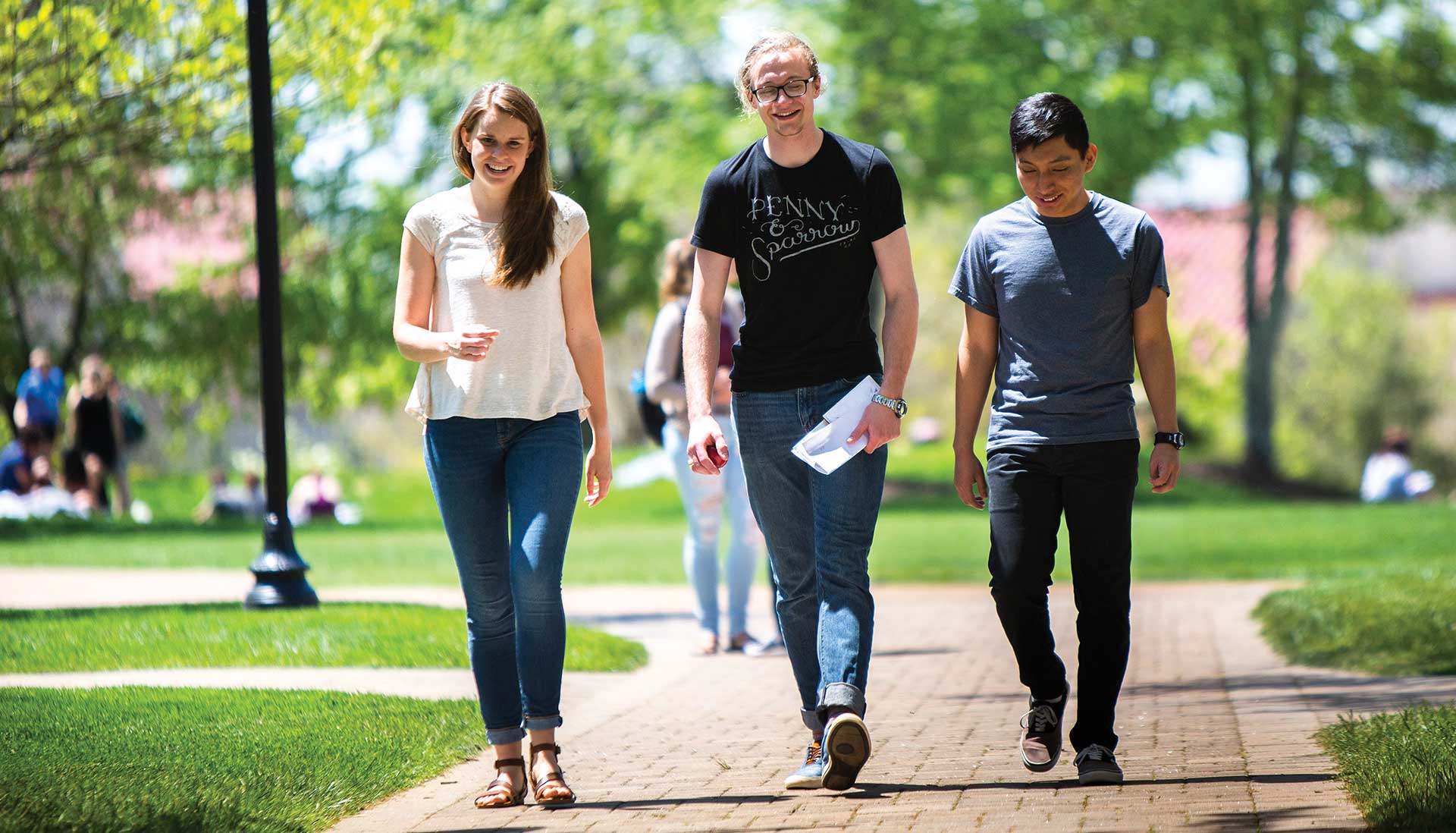 Finally, a Covenant education is grounded in community. This cornerstone of The Covenant Ascent incorporates not only the on-campus community, but also alumni and others who came before us. Our theological tradition, a historically-vetted foundation, traces back to Scotland and through the history of the Reformation, and it ties us to a community greater than those immediately around us.
Brad Tomas, assistant vice president for enrollment management and key voice throughout the development process, says, "What Covenant is, and does, is so unique and exciting. As we utilize Ascent messaging, the manner that we communicate our Academic Excellence, Spiritual Formation, and Professional Development will resonate with prospective students in a manner that is true to who we are, but is also exciting and engaging as we invite students to join our community."
Rather than chasing after the culture's flavor of the week or ephemeral philosophies, we rely upon Scripture and time-tested theology to keep us grounded. Students graduate with a stable Christian worldview that encourages them to think deeply, create innovatively, and proactively engage with today's world.
Covenant College prepares students to transition from the classroom to the culture, from student to professional, from dreams to fruition, all while focused on serving Christ in every area of their lives. As the next step in sharing our Covenant story, we are excited to unveil The Covenant Ascent - a higher call.
To further explore The Covenant Ascent, visit the Ascent landing page.