Campus Preview Weekend, March 26-28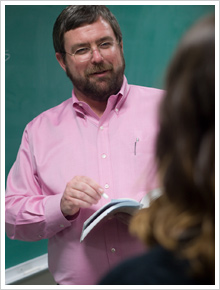 We are excited to invite you and your family to come and check out our view from high atop Lookout Mountain! The single best way to decide on a college is to experience it firsthand.
We strongly encourage you to come visit Covenant. We believe that after you tour our campus, sit in on a couple of classes, and meet some of the people who make Covenant what it is, you'll find that Covenant offers an educational community like no other.
March 26-28, 2009

You are invited to Covenant for Campus Preview Weekend on March 26-28, 2009. CPW is an excellent opportunity for prospective students and their parents to experience Covenant up close and personal. The weekend is specifically designed to provide comprehensive, helpful answers to your questions about Covenant.
Check-in begins on Thursday, March 26th from 3:00 - 5:00pm and the weekend concludes on Saturday, March 28th following breakfast.
During Campus Preview Weekend, you can:
Attend classes
Worship with the Covenant community in chapel
Live in a residence hall with current students
Meet President Nielson
Get to know faculty and staff
Have fun at campus events
Talk with financial planning counselors
Get a free Covenant t-shirt!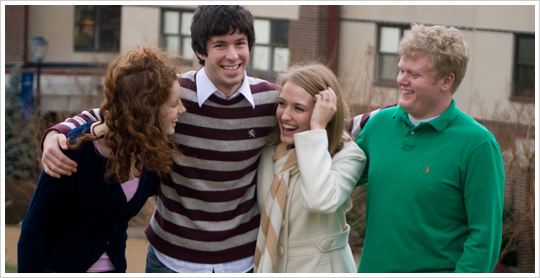 The cost for the weekend is $40 per student. Optional meal tickets for each family member are $30 for a packet of 4 meal tickets, plus a free continental breakfast on Saturday. Don't forget to bring a sleeping bag and towel!
Because CPW tends to draw a crowd, we suggest that you register early to save your spot in one of our residence halls. Don't worry -- registration is a snap!
Then RSVP to Campus Preview Weekend on Facebook and invite your friends!
Youth Group/Guidance Counselor Travel Reimbursement
For youth groups or guidance counselor led high school groups traveling to Covenant's Campus Preview Weekend, please complete the form (PDF document) and then fax into the Admissions Office at 706.820.0893 Attention: Helen Thomson.
Reimbursement Guidelines
Travel distance to Covenant College is 300 miles or more
Bringing at least 3 students (high school students, preferably juniors or seniors)
Complete Reimbursement Form and Return to Admissions Office, Atten: Helen Thomson
CPW Travel Reinbursement Form