Covenant Alumni and Professor Author "Practicing the King's Economy"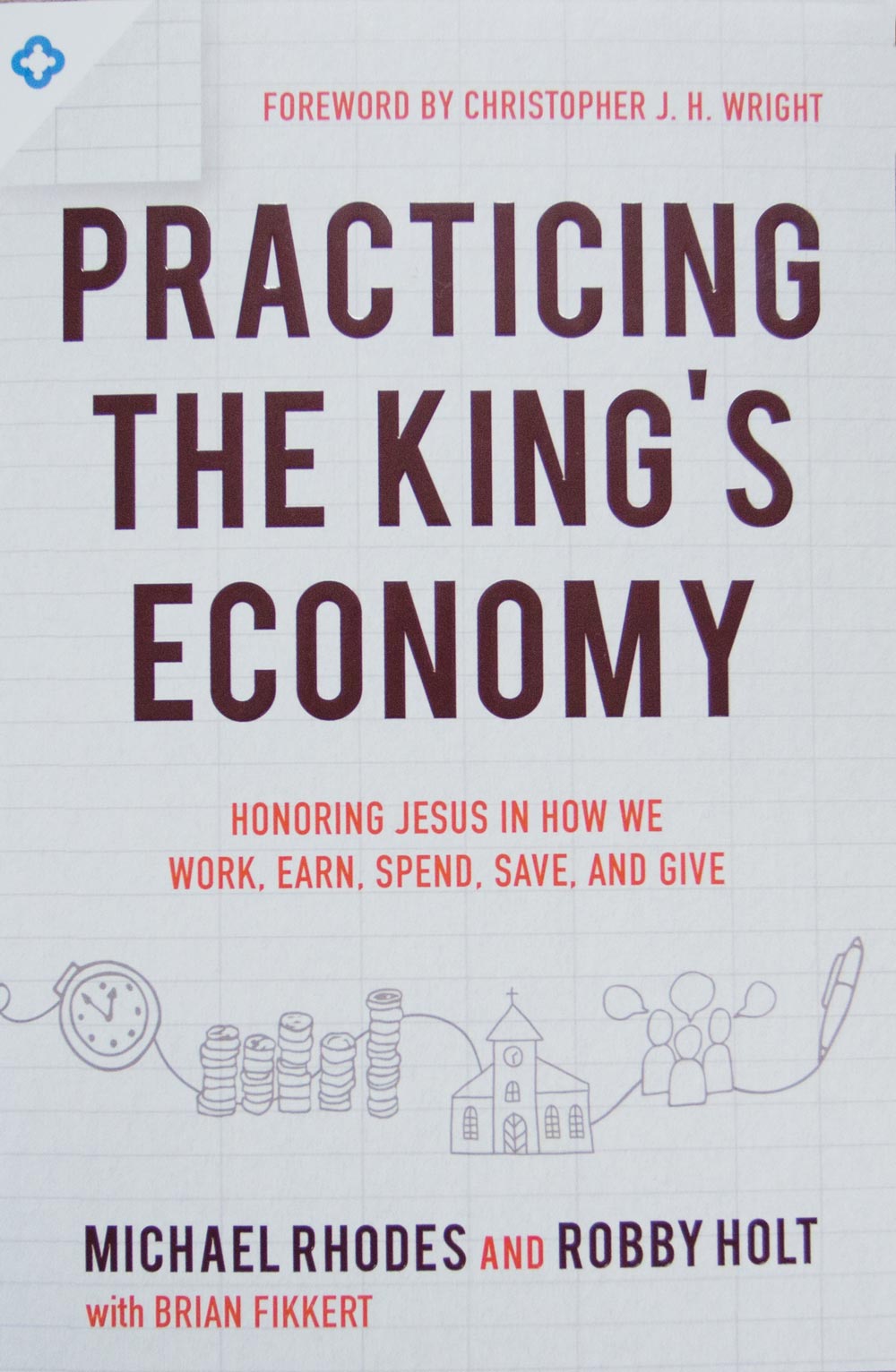 Covenant College alumni Michael Rhodes '08 and Robby Holt '93 have co-authored Practicing the King's Economy with Covenant professor Dr. Brian Fikkert. Practicing the King's Economy was published by Baker Books on April 17, 2018. The book is designed as a discipleship tool for use within the church and in the personal lives of Christians who are wondering how to be practically responsive to the exemplary life of Jesus in their economic lives.
Ron Sider, founder of Evangelicals for Social Action, says that Practicing the King's Economy "charts a clear path through one of the biggest challenges (and failures) of the American church." The book invites Christians to challenge prominent economic ethics and principles and adopt a new vision for stewardship. Designed for every Christian in every stage, Practicing the King's Economy is what Joel Belz, founder of WORLD Magazine, calls a "powerfully practical book."
In one sense, the authors describe Practicing the King's Economy as a practical and biblical "training regime" for crossing over into the King's economy. For the American Christian who is immersed in the economy and materialism of the world, living in the King's economy requires an entirely new set of practices, the book claims.
A fair number of practices illustrated in the book are ones that emerged from the authors' experiences in extremely low-income environments. In their personal work, the authors realized that models of ministry were entirely ineffective so long as God's people designated only leftover profits to the common good. Practicing the King's Economy argues that instead of giving leftovers, "the way we work, earn, spend, save, and give" should always be oriented towards the King's economy.
Michael Rhodes '08 is the director of community transformation and an instructor at the Memphis Center for Urban Theological Studies. Robby Holt '93 is the senior pastor of North Shore Fellowship in Chattanooga, Tennessee, and an instructor for the Chattanooga Fellows Initiative. Dr. Brian Fikkert is the founder and president of the Chalmers Center for Economic Development at Covenant College, where he also serves as a professor of economics and community development.
To read an excerpt of Practicing the King's Economy, check out "The Potluck Party of God," published in the Spring 2018 edition of View magazine.
Practicing the King's Economy is available for purchase through Amazon and Baker Books. You can download a free sample chapter at PracticingTheKingsEconomy.org.