Two New Professors Bring Programs in Marketing and Digital Art
It is always exciting when new professors are added to a faculty. When faculty members bring new expertise to the College, it is especially exciting.
Two new faculty members will be installed at Covenant College during the fall 2010 convocation: Professors Ron Jones and Ken McElrath.
"We are pleased to be investing in our faculty and academic program in order to serve our students, the church and the larger community," says Dr. Jeff Hall, vice president for academic affairs. "We are delighted to be able to offer expanded programs in digital art and marketing, since we know it is important for Christians to be able to bring their faith to bear on cultural issues of image and commerce."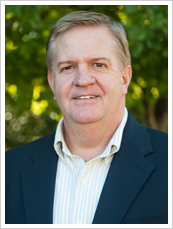 Professor Ron Jones is joining Covenant's business department. He brings an expertise in marketing, both from his real-world experience in business and his doctoral studies in marketing at New Mexico State University. Ron is a 1979 alumnus of Covenant College with a degree in biblical studies and a master of accountancy from New Mexico State University. He has experience in the financial and banking worlds and has also been involved in entrepreneurial ventures. Professor Jones will enable Covenant to offer a comprehensive concentration in marketing to our business majors.
"Ron will bring an enthusiasm for teaching, a personal knowledge of Covenant as an alum, and an academic expertise in marketing that the department has not previously been able to provide," said Professor Chris Dodson, chair of the business department. "We expect that a new constituency of students will be interested in the business major or minor as a result of Ron bringing a marketing concentration and related courses to the department."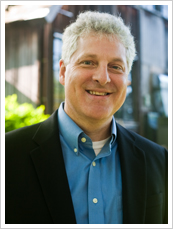 Professor Ken McElrath has been teaching as an adjunct professor at Covenant, allowing us to offer inaugural courses in digital arts. "As Ken joins the faculty full-time," says Dr. Hall, "he will bring his expertise in digital design as well as his vast experience in business to the classroom. He is eager to involve students in creative projects that address authentic needs."
Professor McElrath also began his educational journey at Covenant College, but as Covenant only offered an art minor at that time, he transferred to pursue an art major at Grand Canyon University. He received his MFA at the Academy of Art University in San Francisco. Among his most noted accomplishments are two books he coauthored, Beyond Your Best (2003) and Ascent of a Leader (2000). He has also exhibited his artwork publicly and won design awards for his work in advertising.
These two professors bring to the College exciting connections with different aspects of the world, helping us to continually broaden our understanding of the meaning of Christ's preeminence in all things.