Chattanooga Named Second Best Town in America
Outside magazine has named Chattanooga, Tennessee, second in its roundup of "20 Best Towns in America" in its August 2008 issue.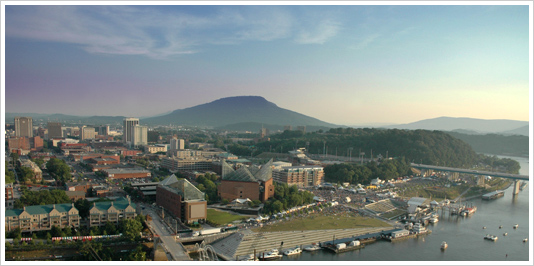 Covenant College is located in Lookout Mountain, Georgia, a suburb just minutes from downtown Chattanooga.
Chattanooga's natural resources and the renaissance the city has undergone over the past few decades both contributed to its high ranking.
The magazine considered each city's natural beauty, cultural richness, and investment in its own best assets. Chattanooga, known as the Scenic City, certainly fits the bill. Surrounded by mountains, the city draws outdoor enthusiasts who enjoy climbing, kayaking, hang-gliding, hiking, caving, and cycling.