Dr. Michael Allen To Kick Off Reformation 500 Lectures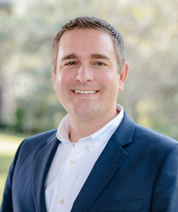 Covenant College is pleased to welcome Dr. Michael Allen to campus to deliver the first in a series of lectures marking the 500th anniversary of the Reformation. Allen's lecture, entitled "Creature of the Word," will take place in the Dora Maclellan Brown Memorial Chapel on Covenant's campus on October 18, 2017, at 11:00 a.m.
"This year, we celebrate the way in which God moved half a millennium ago through leaders such as Martin Luther, John Calvin, and other reformers to bring a greater alertness to the wonders of Christ, the greatness of grace, and the authority of the Holy Scripture," said Covenant College Chaplain Grant Lowe. "Covenant College's lecture series marking the anniversary of the Reformation will feature six speakers with singular insight into the Reformation to encourage us to deeper thought and appreciation of our Protestant tradition."
"Our initial speaker is Dr. Michael Allen. He is a prolific writer, with interests that range widely over various topics of Christian doctrine and church history. Through one of the 'forgotten texts' of the Reformation (the Berne Theses of 1528), Dr. Allen will explore three truths of the Christian life that reveal the promise, power, and blessing of God's word."
Dr. Allen serves at Reformed Theological Seminary as the John Dyer Trimble Professor of Systematic Theology and academic dean of the Orlando campus. He has written or edited ten books, and is currently writing a theological commentary on Ephesians. With Dr. Scott Swain, he serves as general editor of the T & T Clark International Theological Commentary series and the New Studies in Dogmatics series for Zondervan Academic. Dr. Allen is a teaching elder in the Presbyterian Church in America and regularly preaches throughout central Florida.