Prof. Scott Quatro Co-Edits Human Resource Handbook
Dr. Scott Quatro, associate professor of management in the business department at Covenant College, recently co-edited The Praeger Handbook of Human Resource Management with Ann Gilley, Jerry W. Gilley, and Pamela Dixon.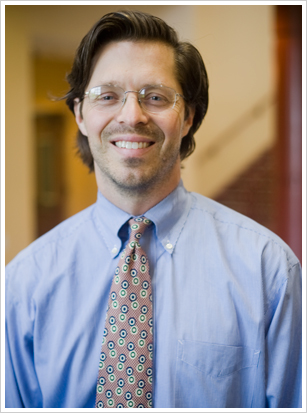 Published by Praeger, the impressive two-volume, 600-page handbook is an encyclopedia-like resource for human resource management (HR) practitioners and academics. It discusses topics such as employment law, leadership development, HR strategy, and more.  Dr. Quatro was excited about the opportunity to work on the handbook, because, as he says, "My perspective is that no resource is more precious than people, as God's image bearers.  Therefore, I want to take advantage of any opportunity I can to speak into how human resource management practices are designed and implemented."
Containing pieces by over 100 contributors, the handbook is divided into two volumes. Volume one deals primarily with straight how-to information about human resource management.  While this is important, says Quatro, the handbook "is more than just a manual."  It goes beyond manual-style information in volume two, where Quatro centered most of his work.  This second volume contains more broad-based HR discussion, including issues such as leadership development and managing change. "It focuses more on macro-level issues and topics--it squarely addresses the strategic value of, and perspectives on, HR," says Quatro.
Dr. Quatro has contributed to and edited numerous articles and books, most recently Executive Ethics: Ethical Dilemmas and Challenges for the C-Suite.  For Quatro, these projects are intimately connected to his role at Covenant.  "As professors, we have the privilege to be a voice in the academic as well as the professional communities related to our discipline," he says. "I'm convinced that being productive as a scholar makes me a better professor."
Dr. Quatro has been working on this project since May 2007, when editors Ann and Jerry Gilley approached him about it.  Quatro had worked with them before; in fact, Dr. Jerry Gilley was the committee chair for his dissertation.  Quatro naturally accepted the job, saying, "When Ann and Jerry asked me to work with them again, it was a pleasure."
Editor Dr. Ann Gilley is an associate professor of management at Ferris State University.  Dr. Jerry W. Gilley is professor and chair of the Organizational Performance and Change and Human Resource Studies programs at Colorado State University, and the fourth editor, Dr. Pamela Dixon, is assistant professor in the Wayne State College Human Resource Management Program. 
The Praeger Handbook of Human Resource Management is available for purchase in major bookstores, on Amazon.com and Barnesandnoble.com, and directly from the publisher at www.praeger.com.