Student Profile: Mary Haynes '21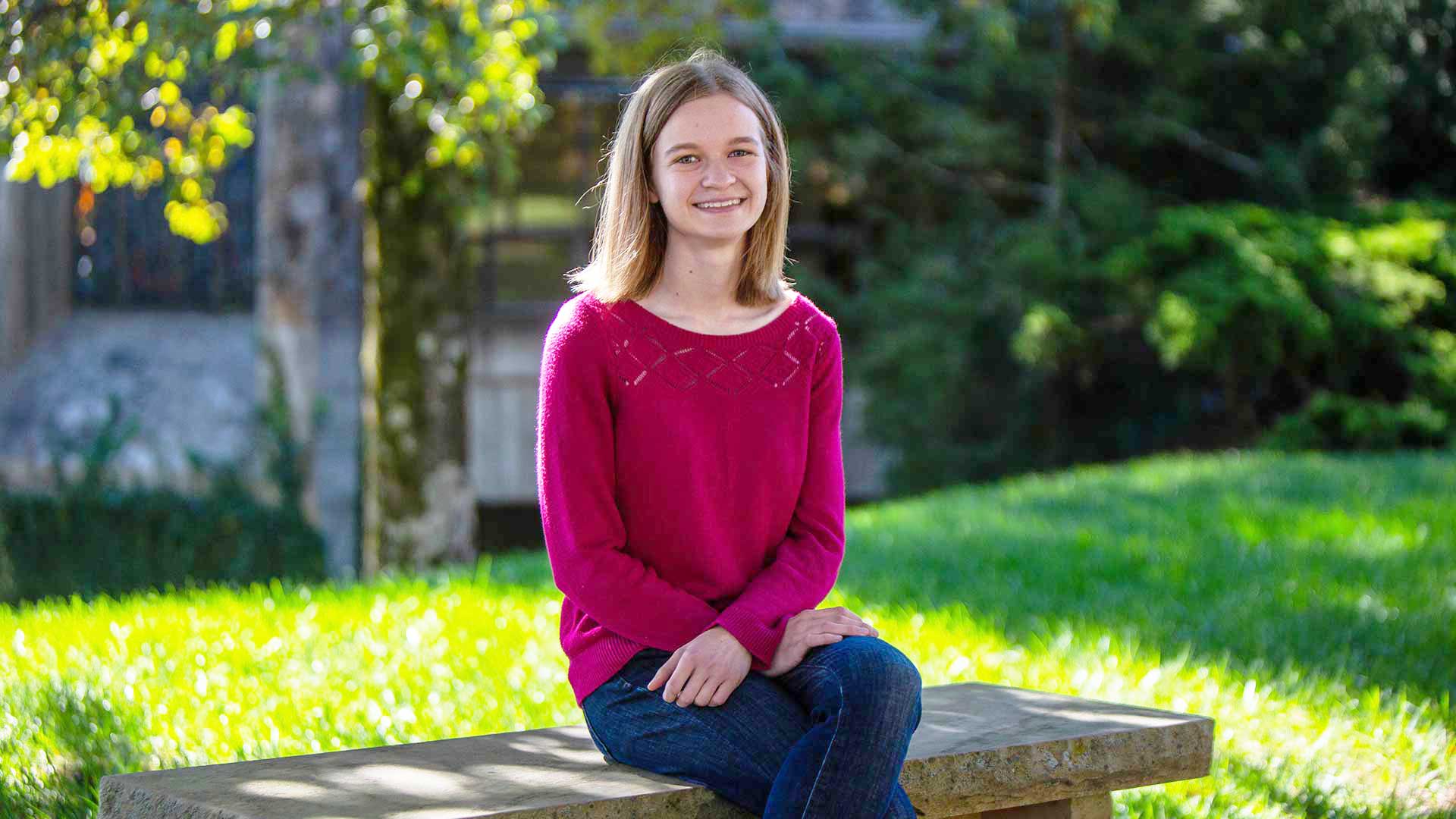 Class Year
2021
Where do you call home?
Cullman, AL
Major
English
Minor
Music
Concentration
Writing
Why did you choose Covenant?
When I visited Covenant, it struck me as a very intentional, Gospel-driven, place of learning. I knew that - since college impacts people regardless of where they go - I wanted Covenant to be the college to impact me. I know it's not the most prestigious school in the nation, but it doesn't need to be. I've learned more here than I have anywhere else, not just academically but also spiritually, and for me, that's what counts.
What aspect of Covenant do you like the best?
Residence life! I love my building, my hall, and all of the events that Founders puts on. As trying as COVID-19 can be, it hasn't stopped our brilliant student leaders from putting on fantastic events.
Which professor(s) has most impacted your thinking, and how?
I waited until senior year to take Doctrine I so that I could take it with Dr. Madueme, and let me tell you, it's everything I hoped for. Dr. Madueme pushes those of us who grew up in the PCA (myself included) to take our theology seriously, to see it not just as a bunch of vocabulary terms to commit to rote memory but as something to wrestle with and ask hard questions about. He knows that theology can get pretty heady pretty fast, and he's really good about incorporating examples from his own life to illustrate points he makes in class. No question is too small for Dr. Madueme, and the way he teaches Doctrine I makes me curious to learn more about theology and ways I can live it out in my everyday life.
What do you most enjoy about your major?
I chose English as my major because I love story, as well as creating stories for other people to enjoy. What's great about Covenant's English department is that all of the professors care about story too. Whether it's picking out themes in Shakespeare, discussing the style of Flannery O'Connor, studying the best way to write an engaging essay, or writing a poem with a "trampoline bottom," my English professors love hashing out what it means to read and write story. There's honestly not much more I could ask for in an English department.
What do you hope to pursue after graduation?
Right now, my plan is to pursue an MAT degree here at Covenant with the goal of teaching English somewhere in Chattanooga.
How is Covenant preparing you for success in your calling?
Covenant has prepared me for success by redefining what success means. Here at Covenant, my professors emphasize the importance of pursuing a career with the goal of using one's gifts to glorify God and live out the Gospel, and not with the main intent of earning lots of money. Whether or not that means earning a lot of money is totally up to God.
How is Covenant equipping you for active membership in the church?
This semester, I'm serving as a Women's Discipleship Intern with the Chapel Department which is not only preparing me for active membership in the church, but it is also showing me just how much I've grown spiritually since coming to Covenant. I've become a member at North Shore Fellowship, a church in downtown Chattanooga, and now, through my internship, I am learning things like how to lead a Bible study and discussing what it means to serve the Church faithfully.
In what ways does Covenant foster spiritual growth?
I think corporate chapel is high on the list, as well as Sunday night Bible studies with the hall, but I've been most spiritually impacted by events hosted by the Chapel Department intended to help students think about theological topics and how those play out in day-to-day life. For instance, spring semester of my sophomore year, Stephanie Formenti and Hannah Bloomquist began hosting Tuesday Talks, events that let students discuss topics like women in the church, healthy relational boundaries, and body image, just to name a few. These discussions encouraged me to ground myself in Scripture, to study up on important issues in the church, and to think critically about the impact such messages can have on myself and the people around me.
How does residence life add to/support your academic, professional, and/or spiritual development?
Residence life keeps me grounded. Schoolwork is important to me, but I tend to give it more sway than it deserves. Residence life encourages me to stop and just enjoy my time here, to give myself some self-care, and to build actual relationships with people whose friendships I'll value long after graduation.
How have your relationships at Covenant shaped your expectations for the other communities God will call you to in life?
I remember in one class during my first semester at Covenant, Dr. Finch told us that we can take joy in the fact that the Body of Christ is gifted with such a wide variety of talents. If we students need help with research, we have people on campus who can guide us. If we need a ride down the mountain, we have hallmates who can help us. If we need insight on a theological question we're wrestling with, we have great professors and friends who can talk with us and help us think with a biblical lens. My relationships at Covenant have encouraged me to not just appreciate the Body of Christ but to strive to be a valuable part of it, both at Covenant and beyond.
What's your favorite way to spend free time on and/or off campus?
I love driving down the mountain (dtm, as we say) with my friends and going to Totto Sushi, McKay's bookstore, and City Cafe. Chattanooga is a great place for a foodie to live, and I love exploring new restaurants in my free time. Also, riding down the mountain with a car full of friends, windows down, music blasting, and everyone talking - that's quintessential Covenant right there.