Student Profile: Zoe Kiratzis '21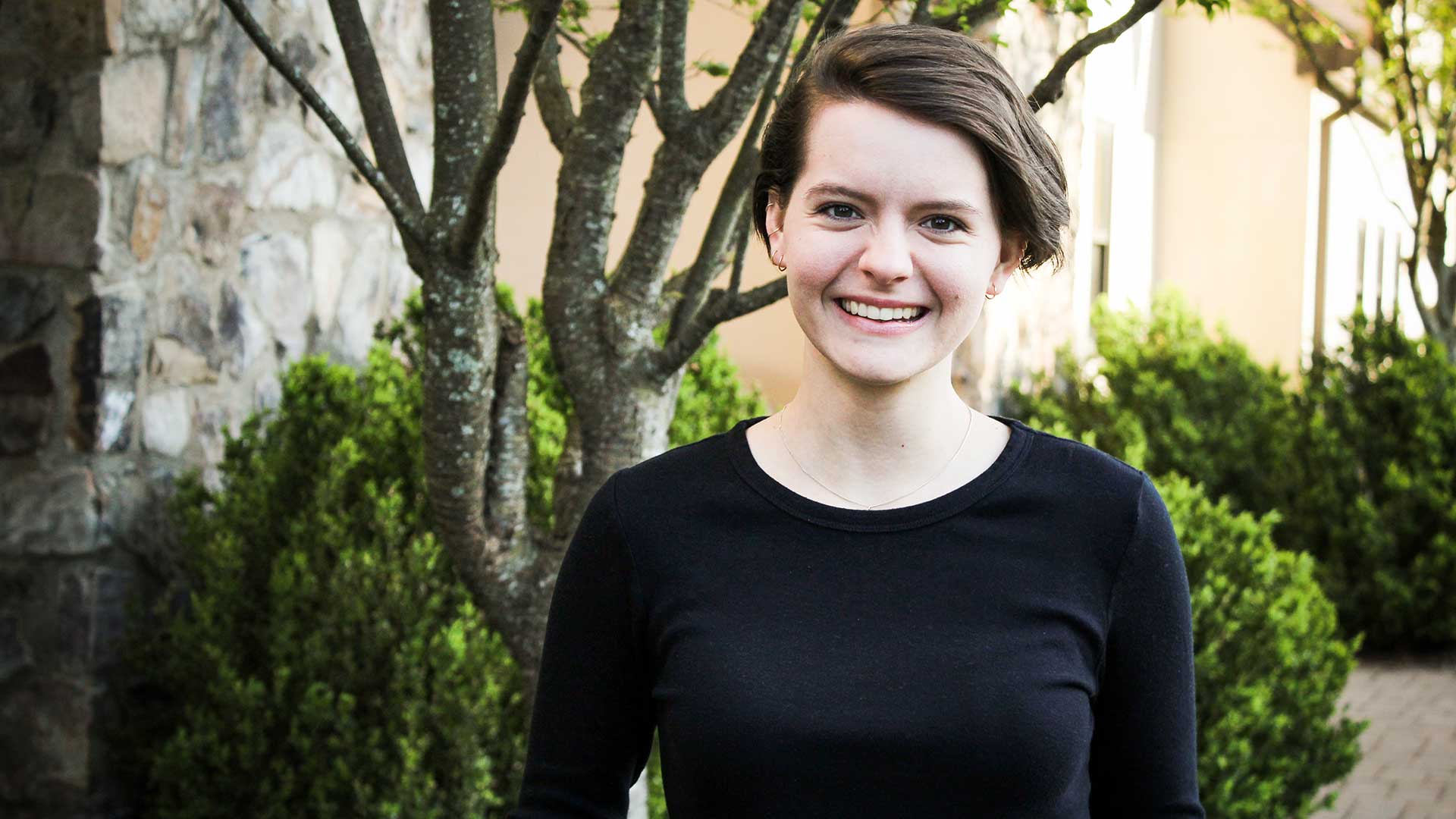 Class Year
2021
Hometown
Asheville, NC
Majors
Philosophy, Biblical & Theological Studies
If you visited Covenant College, what first stood out to you about the community?
I've been visiting Covenant since I was young, and I've always been impressed by the approachability of the community. Both the students and the professors are always kind and willing to go out of their way to help you.
Why did you choose Covenant College?
For the combination of brilliant professors, challenging academics, and Christian community. Plus, the view isn't half bad.
What aspect of Covenant College do you like best?
I really enjoy my hall and residence building. In Founders there's always something going on, whether we're watching Bob Ross or getting rug burns from a building-wide obstacle course.
What has been your favorite Covenant College event and why?
Around Founders is a blast! It's fun to see all the halls show off and express themselves. Who knew you could step into Catacombs and be transported straight into a Roald Dahl story?
How does residence life add to/ or support your academic goals at Covenant College?
My hallmates are very supportive of my academic priorities - studying together is always mutually beneficial.
Which professors have most impacted the way you think and why?
Dr. Ward. What a master of rhetoric. Every time I leave his class I want to board a direct flight to Tunisia.
What do you most enjoy about your major?
I didn't intend to be a Biblical and Theological Studies major when I decided on Covenant, but after getting a taste of the Bible classes here I couldn't help but add the major. The professors are some of the best and the upper-division courses are very accessible to non-majors, which makes class discussion diverse and engaging. The philosophy major is top-notch as well. Because we're a small, tight-knit group, we get to spend a lot of quality time with the brilliant minds of Dr. Davis and Dr. Wingard.
How is Covenant equipping you for post-graduation life in your area of study?
I'm interested in both law school and seminary, and I feel confident that the education I'm receiving at Covenant will prepare me for either, or both. The Pre-Law program, academic rigor, and liberal arts education at Covenant, in addition to the willingness of the professors to prepare you for the LSAT, makes me certain I could continue on to law school after graduation. In the same way, I would go so far to say that the Bible department at Covenant over-prepares students for seminary.
Can you give an example of how the core classes affected your other classes?
The core classes here have been some of my favorite courses so far. They've overlapped well with my other classes and provided a broader background for my major work.
How is Covenant equipping you for active membership in the church?
Covenant encourages students to get involved in churches and ministries outside the school. Since coming here, I've begun to grasp the uniqueness of church community and better identify both attributes I value in a church and how I can best serve.
How have your relationships at Covenant shaped your expectations for the other communities God will call you to in life?
I definitely don't take for granted how special the Covenant College community is. The environment here, while secluded, is nurturing in a non-ignorant way. Being part of an informed, Christian campus is a privilege that will impact my entire life no matter where God calls me.
What's your favorite way to spend your free-time on or off campus?
There are a lot of beautiful hikes on the mountain. Also, Chattanooga is a blast!