Carter Hall: Restored
by Grace Mullaney Humbles '13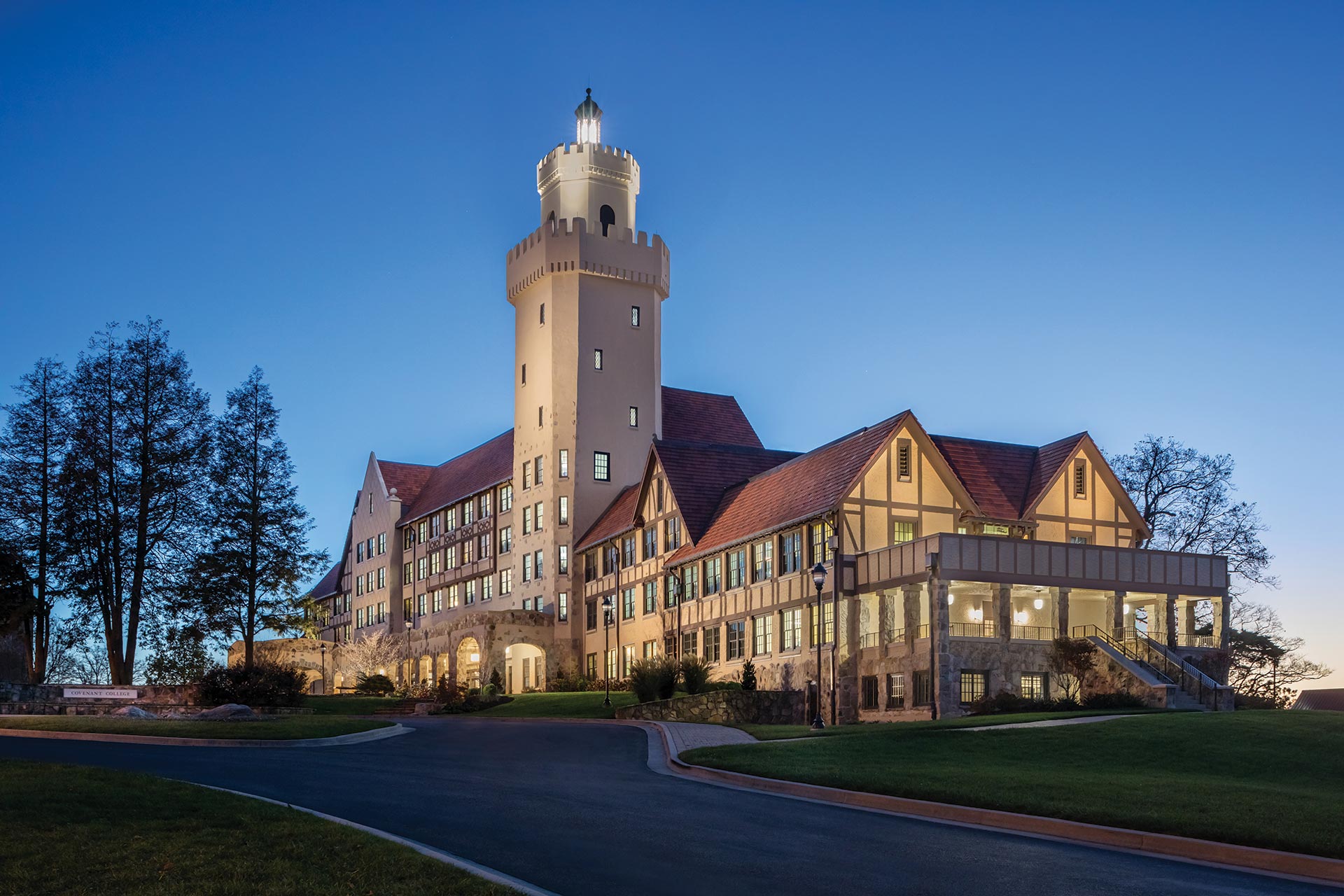 Photo: Jonathan Hillyer
Two years. Four semesters. Thousands of prayers. Hundreds of hours of hard work. And the Carter Hall restoration is complete. From newly unveiled north and south porches, to fresh windows, a new eighty-year roof, and a restored stucco exterior, this two-year project has preserved the heart of Covenant's campus for future generations of students and alumni. Even more, the building has been approved for inclusion in the National Register of Historic Places, providing additional opportunities for the College to share its beloved building with new visitors.
Photo: Jonathan Hillyer
David Northcutt, Covenant's campus architect who was responsible for the planning and management of the Carter Hall restoration, points to God's faithfulness in providing for this restoration at every turn. David says that his staff learned so much during the process of the restoration and that everyone has grown in the process—from the men and women who were funding it, to those who were building it, swinging the hammers, and making the plans.
"I'm so pleased to see the Carter Hall restoration completed," says Maggie Chiang '20, a resident assistant in Carter Hall. "Now we get to enjoy both the beautiful view from the mountain and also a beautiful building!"
The Covenant community is delighted to enjoy Carter Hall in its restored state. Students over the coming decades will spend time studying on the north and south porches, eating in the renovated Great Hall, and enjoying the newly restored spaces downstairs, around the pool, and on patios.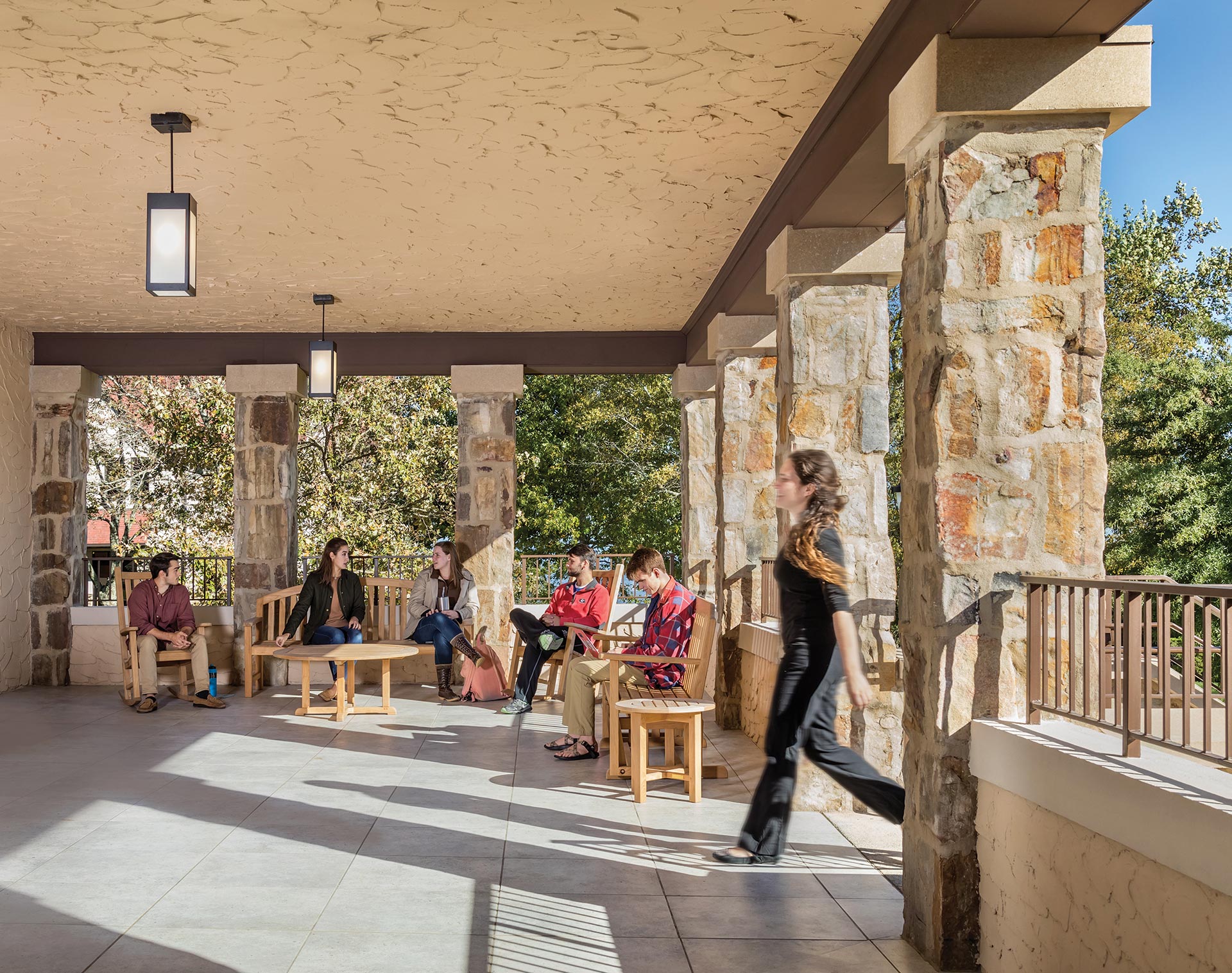 Photo: Jonathan Hillyer
"Carter Hall has played a central role in the life of every student who has studied at the College since we moved to Lookout Mountain in 1964," says President Derek Halvorson. "From a facilities perspective, Carter Hall is the heart of campus. And on top of that, it's a significant, historical building that has landmark status in Chattanooga and across the southeastern United States. To have the opportunity to see such an important structure stewarded well by the College, and restored to something of its original grandeur, has certainly been one of the great privileges of my time at Covenant College."
By the Numbers
The $19.4 million Carter Hall project is fully funded, thanks to the gifts and pledges of men, women, and foundations who faithfully partnered with the College
Two family foundations created a $5 million match to encourage others to give to the Carter Hall project
Covenant College alumni raised ?$106,842 for Carter Hall through the Raise the Roof competition, with Catacombs raising the most money and Third Central claiming the highest number of donors from one hall
More than $5 million in revenue from the sale of historic tax credits helped make the restoration possible
A $1.37 million final cap gift was made by a generous foundation that wishes to remain anonymous