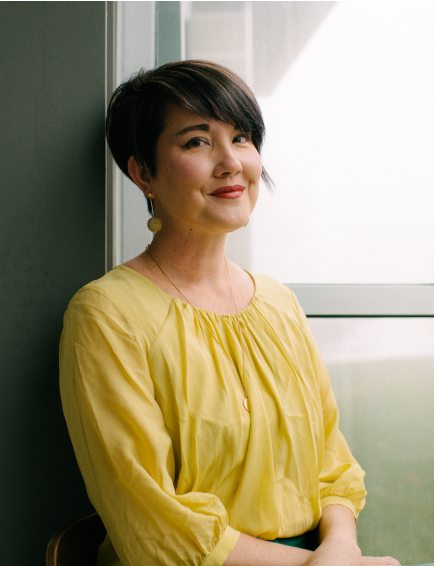 Elissa Yukiko Weichbrodt
Associate Professor of Art and Art History
Art
On Faculty Since 2013
At Covenant, we believe that studying art history makes you more human. Engaging faithfully with art helps us better recognize and hold the complexity of our world and that's something that everyone--artists or not--need. We don't just teach you about art history, we teach you how to look redemptively, growing in your love for God and your neighbor.
Education
B.A. Interdisciplinary Studies, Covenant College 2004
M.A. Art History and Archaeology Washington University in St. Louis 2008
PhD Art History and Archaeology Washington University in St. Louis 2013
Interests / Specialization
Modern and Contemporary Art
History of Photography
Art + Empathy
Art + Race and Gender
Selected Professional Work
"A Loving Regard: Contemporary Art and Expanding the Archive." In Religion and Contemporary Art, pp. 87-102. Routledge, 2023.
Redeeming Vision: A Christian Guide to Looking at and Learning from Art, Baker Academic, 2023
"Museum-ing." In Ordinary Saints: Living Everyday Life to the Glory of God. Square Halo Books, 2023.
"A Cross for Wakasa-San: Paper Flowers and Grief as Resistance." Paper delivered at "Moonscape of the Mind: Japanese American Design After Internment" Symposium, Washington University in St. Louis, 2023.
"Moving Images: What can history teach us about pictures of violated Black bodies?" for Current, Link.
Get to know your professor
Q. If you could compete in an olympic sport, what would it be and why?
A. Gymnastics. I was a competitive gymnast when I was younger, before I knew I was going to be so tall!
Q. Favorite local restaurant?
A. Niedlov's Bakery
Q. Favorite food?
A. Rice
Q. What is one thing that instantly makes your day better?
A. Students sending me photos from their personal visits to art museums