Senior Administration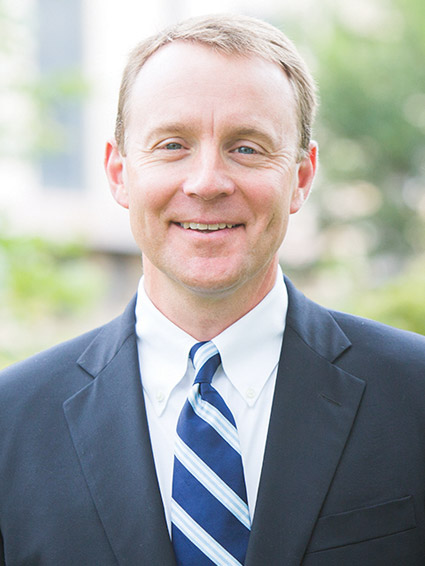 Marc M. Erickson CFP
Vice President
Marc Erickson is vice president for development at Covenant College and executive director of the Covenant College Foundation.
In his capacity as vice president for development, Marc oversees alumni relations, church relations, development, and planned giving. He has led the Covenant College Foundation since 2010. Marc holds a B.A. in business from Covenant College and has previous sales and management experience with Northwestern Mutual and BB&T Huffaker Trimble.
Marc and his wife, Greta, have three children, Grace, Wally, and Mack, and are members of Lookout Mountain Presbyterian Church, where Marc serves as an elder.
---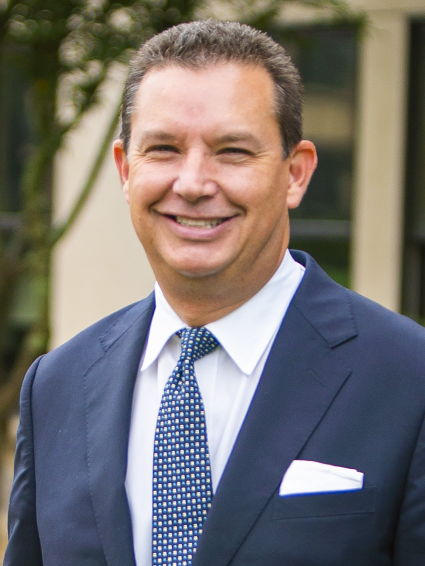 Dr. H. Collin Messer
Vice President
A native of Laurens, South Carolina, H. Collin Messer earned his B.A. in English Literature from Emory University and his M.A. and Ph.D. in English Literature from the University of North Carolina at Chapel Hill, where his training and research focused on 20th-century American literature and the literature of the American South. From 2006-2022 Collin taught American literature and humanities at Grove City College. During his time at Grove City, he took on increasing levels of administrative responsibility, from chairing the English department to serving as Assistant Dean in the College's Calderwood School of Arts and Letters.
Collin arrived at Covenant College this summer as Vice President for Academic Affairs and Professor of English. He is excited to join the community here at Covenant. Given his "freshman" status this year, he plans on joining the Class of 2026 this fall as a student in Christian Mind (Core 100).
Collin and his wife, Elizabeth, have been married for 27 years. Together they have been blessed with three children, Camille (Covenant College '21), Grace, and Mac.
---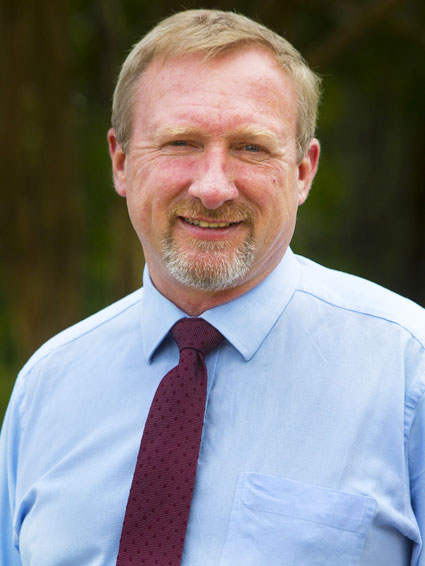 Fred Verwoerd
Vice President
Fred Verwoerd is vice president for operations and finance at Covenant College.
As vice president for operations and finance, Fred Verwoerd provides oversight and leadership in the departments of finance, human resources, information technology, facilities, and business operations. Fred holds a B.A. in business administration from Dordt College and is a licensed CPA. Fred served previously at Redeemer University College in Ontario, Canada, as vice president of administration and finance for five years and as interim president for eighteen months.
Fred and his wife, Amy, have four grown children and are currently in the process of transitioning from Canada to Lookout Mountain.
---
Dr. Brad Voyles
Vice President
Brad Voyles is vice president for student development and dean of students at Covenant College and has served at Covenant since 2005. Prior to coming to Covenant, Brad served as the dean of students at Belhaven College.
In his capacity as vice president for student development, Brad has oversight of areas including residence life, student life and leadership, academic support and student success, the Center for Calling & Career, health and counseling services, safety and security, and intercollegiate, intramural, and club athletics.
Brad earned an Ed.D. in higher education leadership and policy from Vanderbilt University, a M.Div. from Reformed Theological Seminary, a M.S.Ed. in educational administration from Southern Illinois University, and a B.A. in biological sciences from DePauw University.
Brad and his wife, Kelli, have three children: Coby, Will, and Cate. The Voyles belong to Chattanooga Valley Presbyterian Church where Brad serves as a ruling elder.
---
Grant Lowe
Chaplain
Grant comes to Covenant from Pasadena, California, where he most recently served as the coordinator of campus ministries at Providence Christian College. His call to campus ministry follows thirteen years of pastoral ministry—ten of those serving as senior pastor of Second Congregational Church in Peabody, Massachusetts, and three as a pastor of Grace Pasadena, a PCA church plant in Pasadena, California.
Since coming to faith through reading the gospels in college, Grant has remained passionate about God's word and its ability to transform hearts and minds. He is devoted to faithful, expository preaching and has a deep appreciation and love for the Lord's church. Ordained as a teaching elder in the PCA, Grant most recently served on the credentials committee in the Pacific Presbytery.
Grant graduated from the University of Kansas with a B.A. in English literature and received his M.Div. from Gordon-Conwell Theological Seminary. He and his wife, Sandi, who is also a University of Kansas graduate and holds an M.A. in church history from Gordon-Conwell, have been married twenty years and have two daughters, Henri and Flannery. Having lived all over the country, this is the Lowes' first time to dwell in the land of sweet tea and banana pudding.
---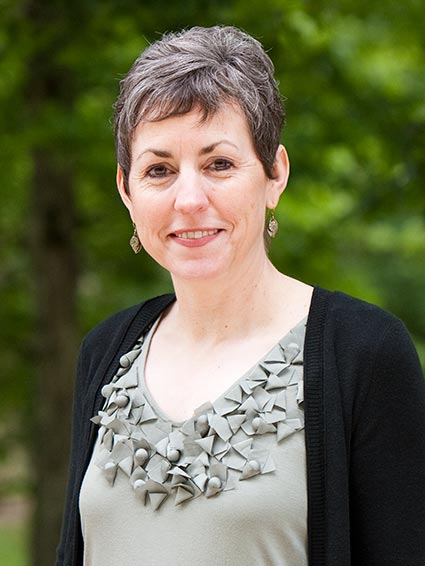 Karen Nelson
Assistant Vice President for Institutional Effectiveness
Karen K. Nelson, Ph.D. is Assistant Vice President for Institutional Effectiveness. In addition, she teaches courses in natural science and biology.
Karen received her Ph.D. from Case Western Reserve University in molecular biology and did her post-doctoral fellowship at Memorial Sloan Kettering Cancer Center.
Karen is married with two children and is a member of Mountain Fellowship Church.
---
Brad Tomas
Assistant Vice President for Enrollment Management
Brad Tomas is assistant vice president for enrollment management at Covenant College and has served Covenant since the spring of 2019. Prior to joining Covenant, Brad served his alma mater, Samford University, for over 11 years in various roles within the Admission Office.
In his role as assistant vice president for enrollment management, he oversees the office of Admission and the office of Financial Aid.
Brad has earned a M.T.S from Beeson Divinity School and a B.A. in Religion from Samford University.
Brad and his wife Kelly, have two children, Graham and Olivia.
Undergraduate Departments, Majors, Minors, Certificates, Concentrations, and Programs
Arts Administration
Entrepreneurship
Environmental Stewardship & Sustainability
Journalism and Society
Medical Ethics Consultation
Neuroscience
Teaching English to Speakers of Other Languages (TESOL)
Art, 2-D Concentration
Art, 3-D Concentration
Art, Art History Concentration
Art, Graphic Design Concentration
Art, Photography Concentration
Art minor
Art History minor
Biblical & Theological Studies
Biblical & Theological Studies, Missions Concentration
Biblical & Theological Studies minor
Biblical Languages minor
History of Christianity minor
Missions minor
Youth Ministry minor
Biology, Biomedical Concentration
Biology, Environmental Concentration
Biology, General
Biology, Health Professions Concentration
Biology minor
Business
Business, Accounting Concentration
Business, Finance Concentration
Business, Marketing Concentration
Sport Management
Business minor
Sport Management minor
Chemistry, Biochemistry Concentration
Chemistry, General
Biochemistry minor
Chemistry minor
Computer Science
Computer Science minor
Community Development
Economics
Community Development minor
Economics minor
Education Studies
Elementary Education (P-5)
Secondary Education Certifications through MAT program
Education minor
Natural Science, Pre-Engineering Studies Concentration
English
English, Writing Concentration
English minor
Writing minor
History
History, Art History Concentration
Political Science
International Studies
History minor
Political Science minor
Interdisciplinary Studies with Concentrations
Mathematics
Mathematics minor
Music, Church Music Concentration
Music, Creative Studies Concentration
Music, General Music Concentration
Music, Instrumental Performance Concentration
Music, Music Education (Pre-MAT) Concentration
Music, Organ Performance Concentration
Music, Piano Pedagogy Concentration
Music, Piano Performance Concentration
Music, Vocal Performance Concentration
Music minor
Philosophy
Philosophy minor
Pre-Law Studies
Pre-Medical Studies
Pre-Nursing Studies
Pre-Physical Therapy Studies
Psychology
Psychology minor
Sociology
Sociology, Family Studies & Social Work Concentration
Sociology minor
French
Spanish
French minor
Spanish minor