Business Programs
Business Students - In Their Own Words
Business Department Highlights
Requirements for Business Minor
ACC 201 Principles of Accounting I - 3 hrs
ACC 202 Principles of Accounting II - 3 hrs
or an upper-division business elective
BUS 250 Principles of Management 3 hrs
BUS 345 Business Law 3 hrs
ECO 202 Principles of Microeconomics 4 hrs
MKT 300 Principles of Marketing 3 hrs
Total hours for the minor: 19
---
Requirements for Sport Management Minor
SPM 205 Principles of Sport Management - 3 hrs
SPM 405 Leadership in Sport Organizations - 3 hrs
SPM 406 Sport Law & Ethics - 3 hrs
Elective courses - choose 3:
ECO 350 Economics & Analytics of Sport - 3 hrs
SPM 275 Athletics in Secondary & Higher Education - 3 hrs
SPM 308 Marketing & Communication in Sport - 3 hrs
SPM 318 Sport Facility & Event Management - 3 hrs
SPM 345 Sales and Sponsorship in Sports - 3 hrs
Total hours for the minor: 18
Recent Senior Capstone Projects
"Financial Leverage & the Use of Debt Financing"
"Marketing to the Generation of Echo Boomers"
"Corporate Theory & Social Responsibility"
"Generous Transparency: A Look at the Nonprofit Disclosure Discussion"
"The Importance of Food Culture: Sustainability in American Grocery Stores"
"The Importance of Diversity in Fortune 500 Leadership Ranks"
Some recent businesses where our students have completed internships:
FSG Bank
Tennessee Valley Authority
Ernst & Young
Conference of State Bank Supervisors
Merrill Lynch
Southern Champion Tray
Disney
Signal Energy
M&M Industries
---
Micah Davis '21, a business major with an accounting concentration, worked at Market Street Partners. He says, "In my time at MSP, I learned firsthand about the profession of public accounting, built invaluable professional relationships, and gained real-world, practical experience as an auditor. Beyond that, it has been a joy to work alongside people who care deeply about their community, both in the office and in greater Chattanooga. I have been very encouraged by my time so far at MSP, and I am excited to continue my career here."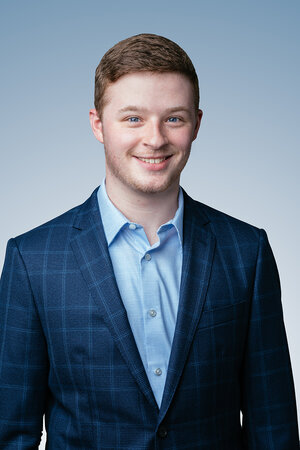 ACC 405 Principles of Taxation
Covers the principles of federal income taxation as they are applied primarily to individuals and corporations. Some limited coverage given to partnerships, estates, and trusts. Emphasis is given to the conceptual foundations with some treatment of compliance and procedures.
BUS 350 Business Ethics Seminar
Conceptual ethical frameworks will be discussed and critically evaluated in light of a Christian worldview. Contemporary and seminal articles about business ethics issues will be discussed and debated. Students will conduct research and present on a contemporary business ethics success or failure.
FIN 345 Corporate Financial Management
This course is the second in a survey of the field of financial management. Broad topic areas include capital structure and dividend policy, working capital management and financial forecasting, and advanced topics in financial management.
MKT 332 Consumer Behavior
An analysis of consumer motivation, purchase decisions, market adjustment, and product innovation, including a survey of related explanatory theories.
SPM 345 Sales and Sponsorship in Sports
Students will be provided with an overview of the sales process and learn how the sales process applies to the sport industry while using hands-on exercises to perpetuate the understanding of the importance of sales. This course will familiarize students with current trends and best practices behind sales prospecting, generating leads, closing accounts, and referrals for ticket, hospitality, and sponsorship sales.
Recent Grad Schools for Covenant Business Majors
Vanderbilt University
Duke University
College of William & Mary
Johns Hopkins University
University of Virginia
University of Georgia
University of Southern California
University of North Carolina
Recent Job Outcomes for Covenant Business Majors
Ernst & Young
PricewaterhouseCooper
Chattem
Goldman Sachs
Bank of America
VaynerMedia
Unum
Kenco
BlueCross BlueShield
Tennessee Valley Authority
Johnson & Johnson
Accenture
Cigna
Business Major
Business is part of God's good creation, and it impacts the world in significant ways. In short, people all over the world have their "daily bread" needs (e.g. food, drink, livelihood, engaging work, community, relationships, medicine, clothing, shelter, etc) met through business. In that sense, business is the "engine of society" and a major means by which God showers common grace goodness on the world. Given this fundamental reality, Covenant prepares students to pursue careers in for-profit enterprises and to be agents of prosperity, stewardship, and renewal in the business sphere of God's world.
Four Year Sample Plan for Business
Accounting Concentration
Accounting is an incredibly important field with many job opportunities. The work of accountants benefits businesses and the surrounding communities. Covenant students who study accounting master the material, going beyond memorization to a true understanding of the subject. They complete assignments that give them practice with the skills needed to become an accountant, but they also work through the thought and purpose behind accounting. They think through the question, "Why do we do things this way in accounting?"
Four Year Sample Plan for Accounting
Finance Concentration
Finance is the study of the strategic management and allocation of financial capital as a means of prospering businesses and, ultimately, God's world. Students in this concentration are well prepared to pursue careers in corporate finance, commercial banking, investment banking, and more. Covenant's finance concentration is undergirded by both the knowledge that the love of money is a very real danger and recognizing that our God demands we not "bury our talents." Instead, we are to generate a wise return on the resources (including financial capital) that God entrusts to us.
Four Year Sample Plan for Finance
Marketing Concentration
Marketing strategies and tactics are a critical part of every organization, regardless of scale. The study of marketing is about much more than promoting products; it is about helping people find solutions to meet real-time needs. At Covenant, students learn to conduct their work with the utmost integrity in the current cultural moment. The marketing concentration allows students to explore their unique God-given gifts while building a foundation of research techniques and insights into consumer motivation. At its core, this concentration strives to equip students to make a kingdom impact in the world while pursuing excellence in the realm of marketing.
Four Year Sample Plan for Marketing
Sport Management Major
The Sport Management program is unique because it allows students to combine their passion for sports with business fundamentals to embark on a career in the always evolving sport industry. Students can pursue careers ranging from coaching, to college athletics administration, to professional sports, to sport marketing, to managment of summer camps, to running a local gym. The possibilities really are endless with a sport management degree.
Sport Management at Covenant College is different because of the unique focus placed on using sport and our careers in the industry to glorify God and to keep Christ preeminent in all things. This unique perspective puts students in a powerful position to make a positive impact on the sports industry and in turn, society as a whole.
Read "Sport Management Students Experience Daytona 500"
Undergraduate Departments, Majors, Minors, Certificates, Concentrations, and Programs
Arts Administration
Entrepreneurship
Environmental Stewardship & Sustainability
Journalism and Society
Medical Ethics Consultation
Neuroscience
Teaching English to Speakers of Other Languages (TESOL)
Art, 2-D Concentration
Art, 3-D Concentration
Art, Art History Concentration
Art, Graphic Design Concentration
Art, Photography Concentration
Art minor
Art History minor
Biblical & Theological Studies
Biblical & Theological Studies, Missions Concentration
Biblical & Theological Studies minor
Biblical Languages minor
History of Christianity minor
Missions minor
Youth Ministry minor
Biology, Biomedical Concentration
Biology, Environmental Concentration
Biology, General
Biology, Health Professions Concentration
Biology minor
Business
Business, Accounting Concentration
Business, Finance Concentration
Business, Marketing Concentration
Sport Management
Business minor
Sport Management minor
Chemistry, Biochemistry Concentration
Chemistry, General
Biochemistry minor
Chemistry minor
Computer Science
Computer Science minor
Community Development
Economics
Community Development minor
Economics minor
Education Studies
Elementary Education (P-5)
Secondary Education Certifications through MAT program
Education minor
Natural Science, Pre-Engineering Studies Concentration
English
English, Writing Concentration
English minor
Writing minor
History
History, Art History Concentration
Political Science
International Studies
History minor
Political Science minor
Interdisciplinary Studies with Concentrations
Mathematics
Mathematics minor
Music, Church Music Concentration
Music, Creative Studies Concentration
Music, General Music Concentration
Music, Instrumental Performance Concentration
Music, Music Education (Pre-MAT) Concentration
Music, Organ Performance Concentration
Music, Piano Pedagogy Concentration
Music, Piano Performance Concentration
Music, Vocal Performance Concentration
Music minor
Philosophy
Philosophy minor
Pre-Law Studies
Pre-Medical Studies
Pre-Nursing Studies
Pre-Physical Therapy Studies
Psychology
Psychology minor
Sociology
Sociology, Family Studies & Social Work Concentration
Sociology minor
French
Spanish
French minor
Spanish minor