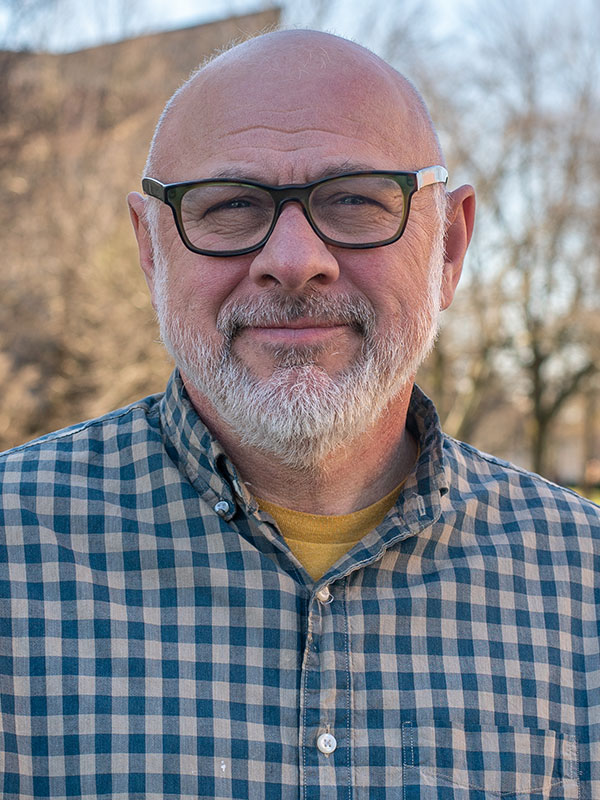 Jeffrey Morton
Professor of Art
Department Chair
Art
On Faculty Since 2000
As God's Image Bearers, we make things because that is how God made us. Creation is at the core of our program and to study with us is to step into an imaginative world that celebrates human flourishing.
Education
MFA Yale University
BFA Temple University, Tyler School of Art
Interests / Specialization
I'm a painter by trade and my artistic practice addresses the topic of displacement.
Selected Professional Work
Art Exhibits:
Handwriting, Messiah University, Grantham PA, 2022
Chattanooga Local, Stoveworks, 2021
Invasive!, Creative Arts Guild, Dalton GA, 2019
Art of the South, Crosstown Arts, Memphis TN, 2018
Imagination (Un)Bound (invitational group exhibition), Moon Gallery, Berry College, Rome GA, 2017
Get to know your professor
Q. Favorite movie?
A. Trip to Bountiful (1985)
Q. Favorite food?
A. Drunken Noodles (yummy)
Q. What is one thing that instantly makes your day better?
A. Coffee
Q. If you could teach any other major, what would it be?
A. Psychology