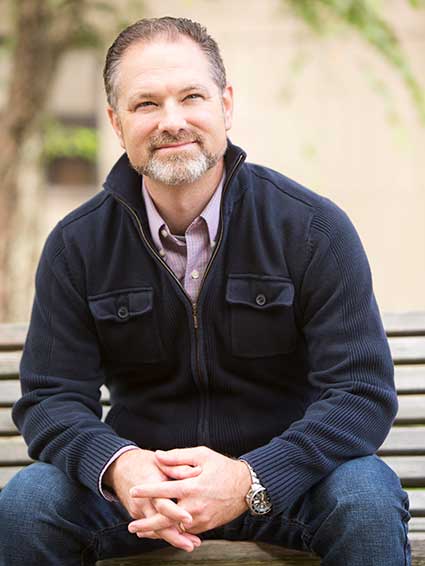 Kelly M. Kapic
Professor of Theological Studies
Biblical & Theological Studies
On Faculty Since 2001
Covenant is a great place to study theology since we are able to explore sacred scripture, tradition, and devotion all within a vibrant Christian Liberal Arts environment.
This means — always under the authority of scripture and in a desire for faithfulness to God — we openly and joyfully also learn from the hard questions, helpful background, and relevant insights that all the other disciplines can bring to our studies. Here we try not to pit orthodoxy against faithful practice, nor tradition against ongoing cultural reflection, but instead, with confidence in the Triune God we happily engage in the ongoing good work of theology.
To request Dr. Kapic to speak at a church, conference, or other event, please fill out this form and email it directly here.
Education
PhD, Systematic and Historical Theology, King's College, University of London, 2001
MDiv, Reformed Theological Seminary, 1998
BA, Wheaton College, Wheaton, IL, 1995
Interests / Specialization
Theological Anthropology
Christology, Trinitarian Studies
Modern Theology
Theology of John Owen
Practical Theology
Selected Professional Work
Kelly M. Kapic, You're Only Human: How Your Limits Reflect God's Design and Why That's Good News (Grand Rapids: Brazos Press, 2022), which won a number of awards, including Christianity Today's Book of the Year award in the category of Theology (Popular) and The Southwestern Journal of Theology's Book Award in Applied Theology/Ethics.
Kelly M. Kapic and Brian Fikkert, Becoming Whole: Why the Opposite of Poverty is Not the American Dream (Chicago: Moody Publishers, March 2019). Book award in 2019 by Reintegrate in category of "Public Theology/Cultural Engagement."
Kelly M. Kapic, Embodied Hope: A Theological Meditation on Pain and Suffering (Downers Grove: IVP Academic, 2017). This volume won 2017 Book of the Year award from Christianity Today for the category of Theology and Ethics. It was also chosen for the 2018 Accessible Theology Book of the Year Awards "Short List" for World Magazine.
Kelly M. Kapic with Justin Borger, The God Who Gives: How the Trinity Shapes the Christian Story (Grand Rapids: Zondervan Academic, 2018).
Kelly M. Kapic, A Little Book for New Theologians: Why and How to Study Theology (IVP: Downers Grove, 2012). Currently translated or being translated into a number of languages, including Arabic, Korean, Romanian, Portuguese, Indonesian, Farsi, French, and Japanese.
Get to know your professor
Q. If you could compete in an olympic sport, what would it be and why?
A. Soccer
Q. Favorite movie?
A. I love a good action movie, so any of the Bourne films will do
Q. Favorite local restaurant?
A. The Meeting Place
Q. Favorite food?
A. Hot apple crumble with cold vanilla ice-cream on top
Q. What is one thing that instantly makes your day better?
A. Good coffee and a kind word from someone
Q. If you could teach any other major, what would it be?
A. So hard. I love Psychology, History, and Philosophy. Any of those!
Q. Personal Interests/Hobbies
A. Laughing with my family, slow meals and rich conversations, a good walk, and watching a competitive sporting event