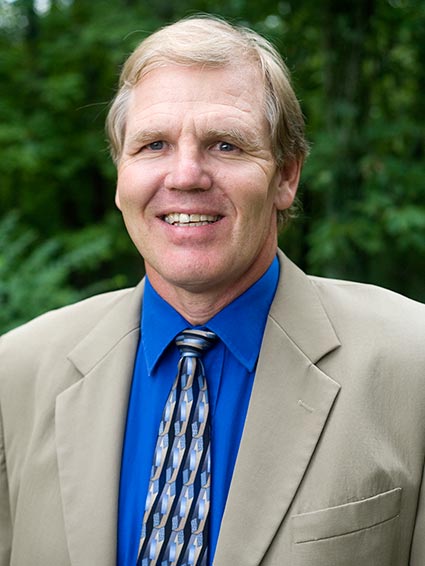 Steve Corbett
Associate Professor of Community Development
Economics and Community Development
On Faculty Since 2007
Community Development looks at ways of defining what poverty is, dissecting multiple causes of poverty and most importantly what to to to reduce poverty and its negative consequences on individuals, families and communities.
Education
MEd in Adult Education, University of Georgia
BA, Covenant College
Interests / Specialization
My on-field experience was international but over the past 20 years I've also become very interested in and aware of the realities of poverty & poverty alleviation efforts in the US. As for specialization I would say understanding intercultural differences and the profound impact they have on how people understand and navigate the work. This includes realizing how much one's culture impacts our understanding of Scripture and what God honoring living looks like. A second area of specialization is understand the facilitating role of the development worker so that we "walk with" rather than only "do for" people who are working to overcome the effects of poverty in their lives.
Selected Professional Work
Helping Without Hurting in Short-Term Missions
Helping Without Hurting in Church Benevolence
When Helping Hurts: The Small Group Experience
When Helping Hurts
Get to know your professor
Q. If you could compete in an olympic sport, what would it be and why?
A. Baseball. I was a pitcher at Covenant back in the late 70s/early 80s. I wasn't very good so being on the Olympic team won't be a fun miracle!
Q. Favorite food?
A. Bacon Double Cheeseburger
Q. What is one thing that instantly makes your day better?
A. Embracing the reality that despite what is going on in my life, the 2 intertwined truths that God is sovereign and loves me beyond what I can comprehend invite me to embrace joy & peace.
Q. If you could teach any other major, what would it be?
A. History. I was a history major at Covenant and taught high school history for 6 years in the late 80s-early 90s
Q. Personal Interests/Hobbies
A. I'm a major sports fan. Boston Red Sox, Boston Celtics, Boston Bruins, Pittsburgh Steelers & Green Bay Packers.