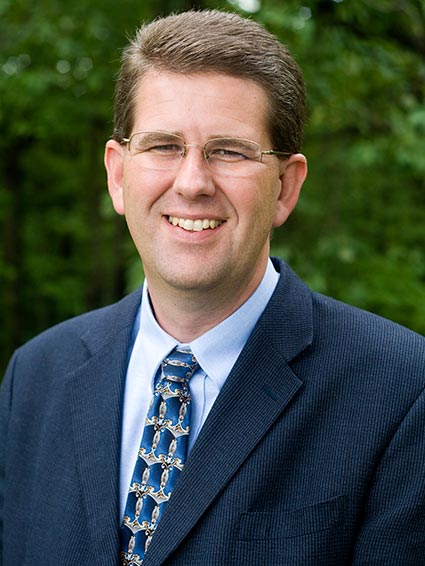 Brian Fikkert
Professor of Economics and Community Development
President of The Chalmers Center
Economics and Community Development
On Faculty Since 1997
The Old and New Testaments repeatedly emphasize God's heart for people who are poor. In fact, caring for the poor is one of the central features of Christ's mission, a mission that He continues to accomplish through His people--people just like you (Luke 7:18-23; I John 3:16-18). Okay, but what can you actually do to help? Unfortunately, good intentions are not enough. As described in a book produced by our department--When Helping Hurts-- it is actually possible to hurt poor people in the very process of trying to help them. In this light, our program draws on biblical insights, the latest research, and the insights of decades of practical experience to prepare students to promote lasting transformation in low-income communities and individuals in the U.S. and around the world. Historically, students majoring in Community Development have found employment in a wide range of settings, including non-profits, churches, ministries, international relief and development organizations, government, and philanthropy. Recent changes to the program have added a social innovation component that further prepares students to address poverty in an even wider-range of settings, including business, art, environment, healthcare, finance, education, etc.
Education
PhD, Yale University
MPhil, Yale University
BA, Dordt College
Interests / Specialization
Poverty Alleviation
Social Innovation
Biblical perspective on economics and poverty
Selected Professional Work
"Helping Without Hurting in Africa," co-authored with Jonny Kabiswa Kyazze and Anthony Sytsma, Oasis International Publishers, January 2021.
"Becoming Whole: Why the Opposite of Poverty Isn't the American Dream," co-authored with Kelly M. Kapic, Moody Publishers, March 2019.
"No Longer Slaves to Economic Empowerment: Leaving Behind Individualistic Materialism for Integral Mission," Lausanne Global Analysis, November 2019, 8(6).
"Homo Economicus vs. Homo Imago Dei" with Michael Rhodes in Journal of Markets and Morality, Vol. 20, No. 1, Spring 2017, pp. 101-140.
"When Helping Hurts: How to Alleviate Poverty without Hurting the Poor…and Yourself, " co-authored with Steve Corbett, Moody Publications, 2009.
Get to know your professor
Q. If you could compete in an olympic sport, what would it be and why?
A. Gymnastics, because at 6'10", I'm not even flexible enough to touch my toes.
Q. Favorite movie?
A. Cinderella Man
Q. Favorite local restaurant?
A. Alex Thai Bistro
Q. Favorite food?
A. Chicken pineapple curry
Q. What is one thing that instantly makes your day better?
A. A win by the Green Bay Packers
Q. If you could teach any other major, what would it be?
A. Theology
Q. Personal Interests/Hobbies
A. Have I mentioned the Packers?