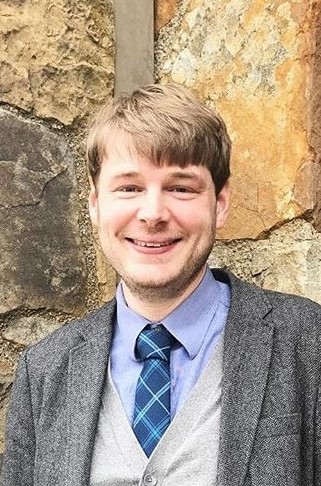 John Rush
Associate Professor of Economics
Economics and Community Development
On faculty since 2016
Office Hours
By Appointment
Education
PhD, Economics, University of Hawaii at Manoa, 2014
MA, Economics, University of Hawaii at Manoa, 2009
Master of International Management, Whitworth University, 2007
BA, Economics, Whitworth University, 2005
AA, Liberal Studies, Columbia College, 2003
Dr. Rush is a pastor's and missionary's kid and was homeschooled for most of his education before college. Before coming to Covenant, Rush taught economics at LCC International University in Lithuania and Marlboro College in Vermont.
Professional Interests
I was trained in development and international economics and am very interested in both of those areas. My research has primarily been on the impact of natural disasters on Indonesia and El Salvador. I am also very interested in careful consideration of the foundation and structure of economic thought and how it should be understood and applied by the Church. The current manifestation of this interest is the pursuit of interdisciplinary work on the understanding of rationality within economics and Christianity. I think the economics of gold rushes is fascinating and would love to pursue that at some point.
Ultimately, I am very interested in helping the Church fulfill its calling to make disciples and stewards of Christ, especially for those communities facing significant economic challenges. I came to Covenant because I think the work being done in economics and community development here is exactly what I should be doing as an economist and servant of Jesus.
Personal Interests
I was born in California but grew up by the beach in New Zealand so I love the ocean and tea. My wife and I met on the mission field and are advocates of missions. We also love hiking, bird watching, and running after our little boy. I enjoy reading C.S. Lewis, J.R.R. Tolkien, and Graham Greene.
Professional Membership
American Economic Association
Association of Christian Economists
Southern Economic Association
Articles
"Thinking Christianly About the Economy." 2021. byFaith, Q3.21, pp.36-41
"The Impact of Natural Disasters on Education in Indonesia." 2018. Economics of Disasters and Climate Change, 2, pp. 137-158. DOI: 10.1007/s41885-017-0022-1
Conference Presentations:
"The Impact of Natural Disasters on Poverty in Indonesia," Conference on Global Poverty, Gordon College, 2015
"Rural Households, Education, and the Impact of El Salvador's 2001 Earthquakes." Southern Economic Association annual meeting, New Orleans, Louisiana, November 2015.