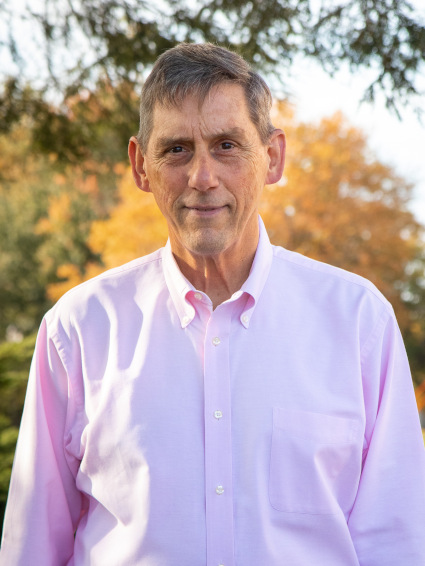 Jim Drexler
Dean of the Graduate School of Education
Education
ON FACULTY SINCE 2004
Our undergraduate and graduate programs weave biblical truth into every aspect of teaching and learning enabling our graduates to be effective Christian teachers and leaders.
Education
B.A. Covenant College

M.Div. Covenant Theological Seminary

M.Ed. University of Missouri

Ph.D. Saint Louis University
Interests / Specialization
Selected Professional Work
"Defining and Assessing Spiritual Formation: A Necessity forChristian Schooling", in International Christian Community of Teacher Educators Journal, 2021 (Vol 16, Issue 1), pages 1-15.

Morris, Andrew B (2017). Faith, Hope, and Educational Research, Volume Two. Liverpool: Liverpool Hope University Press. Book review in the International Journal of Christianity and Education, 23:3.

"Governing and Leading the Christian School", chapter 6 in the book Pivot: New directions for Christian education, Purposeful Design (2017).

"Your Most Crucial Resource: How culture can empower teachers" in CSE, Christian School Education, 2015 (Volume 19, Number 1), pages 32-33.

"'Faithful Presence': The Christian school head, personhood, relationships, and outcomes" (with Beckman and Eames) in Journal of School Choice: Res earch, Theory, and Reform, 2012 (Vol. 6, No. 1), pages 104-127.
Get to know your professor
Q. If you could compete in an olympic sport, what would it be and why?
A. Decathlon - lots of variety!
Q. Favorite movie?
A. It's a Wonderful Life
Q. Favorite local restaurant?
A. La Altena
Q. Favorite Food?
A. Italian

Q. What is one thing that instantly makes your day better?
A. Coffee
If you could teach any other major, what would it be?
A. History
Q. Personal Interests/Hobbies
A. Gardening and golf