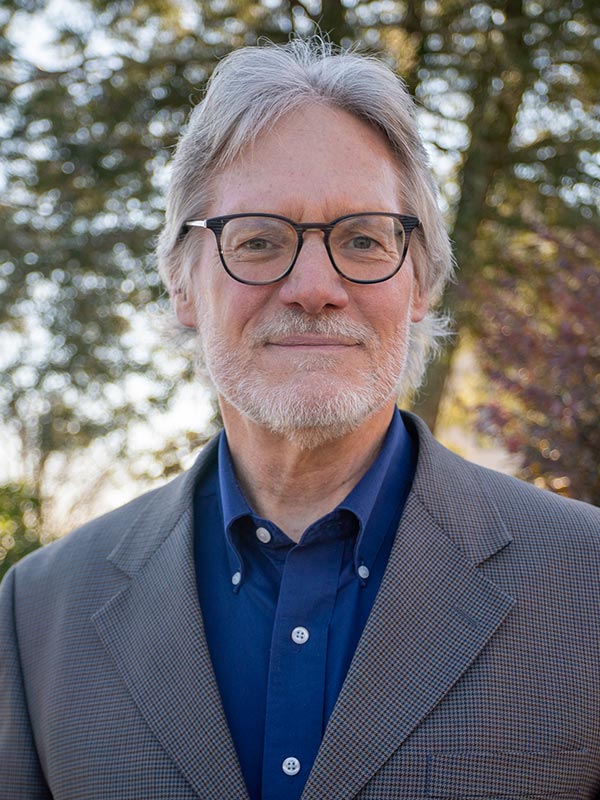 William Tate
Dean of Arts and Letters
Professor of English
English
Education
B.A. in Bible, Bob Jones University
M.A. in Bible, Bob Jones University
M.A. in English, Duke University
Ph.D. in English, University of North Carolina at Chapel Hill
Interests / Specialization
English Renaissance Literature
Twentieth-Century American Poetry
Continental Philosophy
Reformed Theology
Selected Professional Work
"The Incompletable Openness of Language: Richard Wilbur's 'Fabrications,'" Humanitas (Summer 2023)
"Bell Speech in John Donne, Richard Wilbur, and Connie Willis's Doomsday Book," in Carissa Turner Smith, ed., Doomsday Every Day: Connie Willis's Science Fiction (Taylor & Francis, 2023)
"Richard Wilbur's Right Listening, Pro Rege 50.3 (march 2022)
"A Rite of Finitude: Richard Wilbur's Hermeneutic Ontology," Texas Studies in Literature and Language 64.1 (Spring 2022)
"Converting the Gaze: From Gazing to Seeing in Richard Wilbur's 'The Eye,'" Christian Scholar's Review 51.2 (Winter 2022).
Get to know your professor
Q. Favorite movie?
A. The Princess Bride
Q. Favorite local restaurant?
A. FoodWorks
Q. What is one thing that instantly makes your day better?
A.Seeing my wife.
Q. If you could teach any other major, what would it be?
A.Philosophy (Continental)
Q. Personal Interests/Hobbies
A.Hiking/walking and collecting pottery