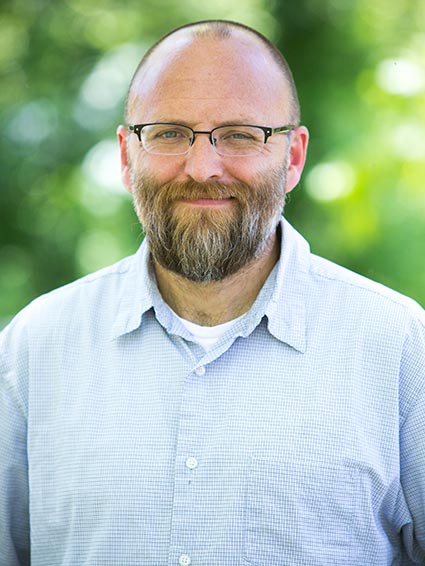 Jay Green
Professor of History
History & Politics
On Faculty Since 1998
The history program at Covenant is a challenging combination of area and theme studies in American, European, African, Asian, and Latin American history. It emphasizes the craft of historical thinking, reading, research and writing. It prepares students with skills, knowledge, and dispositions that will equip them to meet wide range of professional challenges. Our graduates have launched into a host of diverse fields including government, law, education, business ownership, ministry, and professional public history, to name only a few.
Education
BA Taylor Univerrsity
MA Trinity Evangelical Divinity School
PhD Kent State University
Interests / Specialization
My training is in American religious history but I publish primarily in historiography and Christian approaches/ideas about history. I have developed courses in American urban and immigration history, along with the history of the modern Middle East.
Selected Professional Work
"The New Shape of Christian Public Discourse"
"The Promise and Peril of David French's New York Times Perch"
"The Baptismal Vows of Michael Corleone"
"Why I am Still a Christian"
Get to know your professor
Q. If you could compete in an olympic sport, what would it be and why?
A. Walking (it's a real event!). Because it appears to require no coordination or special athletic skills of any kind.
Q. Favorite movie?
A. Moulin Rouge
Q. Favorite local restaurant?
A. The Taqueria
Q. Favorite food?
A. Soup
Q. What is one thing that instantly makes your day better?
A. Having coffee with my wife in the morning.
Q. If you could teach any other major, what would it be?
A. Amusement Park Engineering
Q. Personal Interests/Hobbies
A. I don't have time for hobbies.