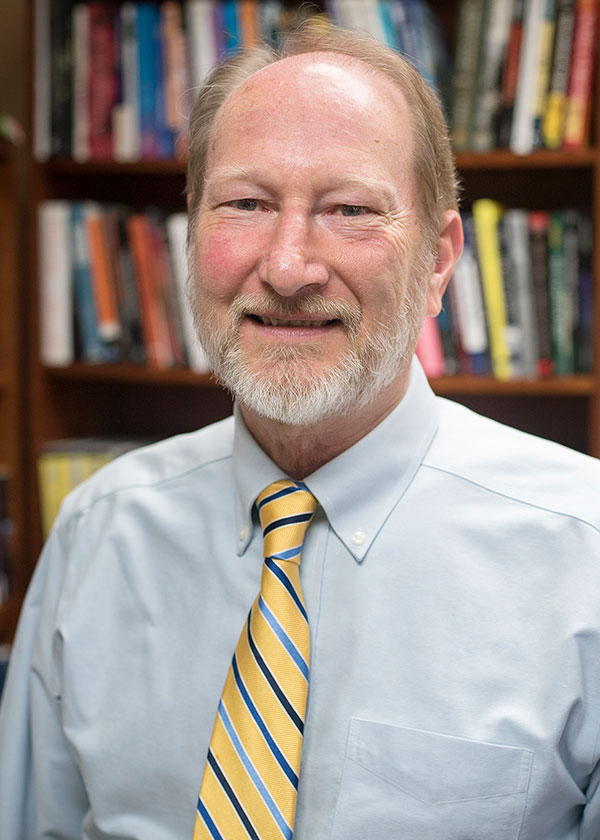 Peter Hill
Visiting Professor of Political Science
History & Politics
Politics is the cooperation, competition, and conflict between various groups of people and various governments, each seeking protection from or the use of the significant coercive powers wielded by government. Politics is about those relationships. Political science is the rigorous analysis of those relationships and outcomes.
At Covenant, students examine all of this while informed by the revealed Word of God, which helps provide a normative framework for these relationships, outcomes, and behaviors.
My classes are not extended discussions of current political events, but current politics may be used to inform the scholarly topic under discussion. Accordingly, a significant Supreme Court case might be used to examine the relationship between the federal government and state governments, the relationship between the President and the Congress, or the relationship between the federal government and non-federal entities such as families, businesses, and churches.
Education
J.D., University of Pittsburgh
M.A. University of Louisville
M.A. Duquesne University
Diploma, U.S. Army Command and General Staff College
B.A, Covenant College
Interests / Specialization
Constitutional Law regarding civil liberties, and the allocation of power within the federal government, and between the federal and state governments.
Selected Professional Work
September 30, 2022. "Fear and Loathing in Philadelphia: An Analysis of President Biden's Rhetoric", currentpub.com
September 20, 2021. "Is There an Emergency Exception to the Constitution?", address delivered at Covenant College for Constitution Day.
July, 2021. Christians and Civil Government: A Biblical, Historical, and Analytical Introduction, Westbow Press.
Get to know your professor
Q. If you could compete in an olympic sport, what would it be and why?
A. The Decathlon, because one does not have to be the best at anything, but very good at everything.
Q. Favorite movie?
A. Lord of the Rings, or a classic musical such as The King and I, Les Miserables, or Oklahoma.
Q. What is one thing that instantly makes your day better?
A. Other people's smiles.
Q. If you could teach any other major, what would it be?
A. Classics, because it is multidisciplinary (with history, literature, art history, etc.).
Q. Personal Interests/Hobbies
A. I enjoy hunting, shooting, and raising some cattle when I am at home. I also like to travel both in the United States and to other countries. Cities are fine, but I love the Wild.