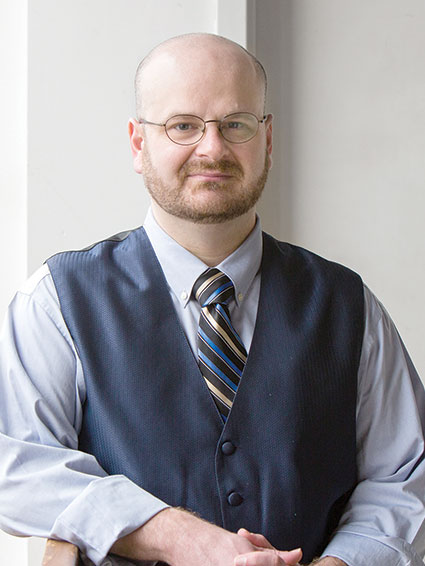 Scott Finch
Associate Professor of Music
Music
On Faculty Since 2013
We equip students for compelling service in Christ's kingdom to use their musical gifts in a way that empowers others no matter where on the globe they are called.
Education
Bachelors in Music Education: Covenant College
Masters in Choral Conducting: Temple University
Doctor of Musical Arts: The University of Arizona
Interests / Specialization
Music in the church
Conveying courage through the conducting gesture
Operating heavy equipment
Selected Professional Work
"Praise God for Joy of Sabbath Blest" URCNA/OPC Psalter Hymnal
Get to know your professor
Q. If you could compete in an olympic sport, what would it be and why?
A. Ping Pong...it is so intense!
Q. Favorite movie?
A. Tombstone
Q. Favorite local spot?
A. Cloudland Canyon
Q. Favorite food?
A. Cheeseburgers
Q. What is one thing that instantly makes your day better?
A. Having lunch with a student
Q. If you could teach any other major, what would it be?
A. Probably Biblical & Theological Studies because it is one of my deep passions.
Q. Personal Interests/Hobbies
A. Truck driving; mowing grass in my overalls at Covenant College; laughing with my students; building camp fires