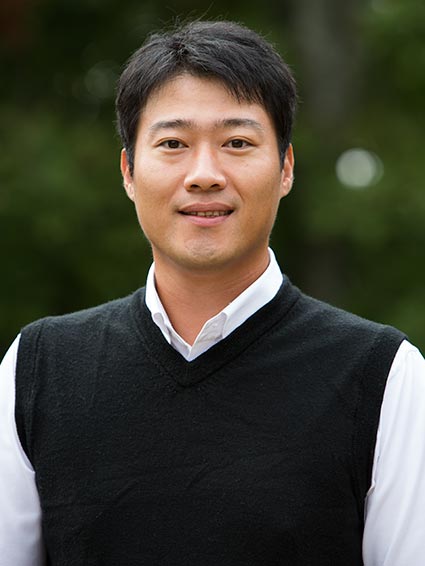 Lok Kim
Assistant Professor Of Music
Music
On Faculty Since 2010
Our department provides a challenging curriculum for students to equip great musicianship and performance skills. And also, we have many different types of ensemble groups students can participate in and get performance opportunities.
Education
MM, University of Tennessee at Chattanooga
BM, Anyang University, Korea
Interests / Specialization
Researching symphonic literature and opera and conducting the orchestra.
Selected Professional Work
Conducting oratorio "Elijah" by Mendelssohn
Conducting opera "The Magic Flute" by W. A. Mozart
Conducting oratorio "The Creation" by Haydn
Conducting Handel's oratorio "MESSIAH," Hosted by Korean American Church Musicians Association in Atlanta,
Conducting Opera 'A Stolen Girl's Story' by Jaesin Lee, World Premiere in Atlanta
Get to know your professor
Q. If you could compete in an olympic sport, what would it be and why?
A. It would be soccer because I love watching games and used to play soccer as a student. I want to feel the team spirit again.
Q. Favorite movie?
A. The Italian movie "Cinema Pradiso".
Q. Favorite local restaurant?
A. Slick's Burgers
Q. Favorite food?
A. Tteokbokki (Korean spicy rice cakes)
Q. What is one thing that instantly makes your day better?
A. My family's smile
Q. If you could teach any other major, what would it be?
A. Theatre
Q. Personal Interests/Hobbies
A. Playing golf