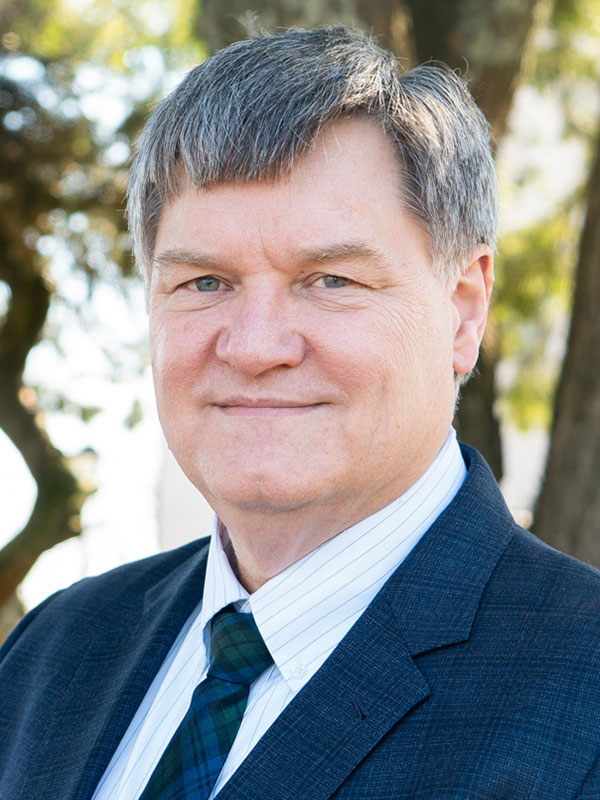 Bill Davis
Professor of Philosophy
Philosophy
On Faculty Since 1997
The Philosophy program at Covenant College studies the most influential philosophers and philosophical movements and tests them against the truth of God's Word. We read the works of both Christian and non-Christians philosophers, knowing that all truth is God's truth, and that God sometimes makes His truth known through the works of those opposed to Him. Philosophy students at Covenant College learn to read difficult texts, to write insightful analyses, and to encourage each other to grow both academically and spiritually. Through internships and post-college world skill development, Covenant's Philosophy alums find employment that use their abilities or excel in graduate programs in law, seminary, or business.
Education
PhD, University of Notre Dame
MA, University of Notre Dame
MA, Westminster Theological Seminary
BA, Covenant College
Interests / Specialization
Medical Ethics
18th century Scottish Philosophy
Public Theology
Selected Professional Work
"Medical Technology: A Blessing Not to Be Idolized: A Review Article," review of Gilbert Meilaender's Bioethics: A Primer for Christians in Ordained Servant (June 2021).
"Honoring and Protecting our Seniors," in TableTalk (May 2021).
"The Importance of Biblical Anthropology: A Review Article," review of O. Carter Snead's What It Means to Be Human" in Ordained Servant (April 2021).
"Review of McDermid, The Rise and Fall of Scottish Common Sense Realism" in British Journal for the History of Philosophy, published online January 10, 2019; DOI:10.1080/09608788.2018.1553772.
Departing in Peace: Biblical Decision-Making at the End of Life (Presbyterian & Reformed, 2017).
Get to know your professor
Q. If you could compete in an olympic sport, what would it be and why?
A. Cycling (sometimes you can coast)
Q. Favorite movie?
A. Chariots of Fire
Q. Favorite food?
A. Chicken Lo Mein
Q. What is one thing that instantly makes your day better?
A. Finding out that the Orioles won.
Q. If you could teach any other major, what would it be?
A. Math