The Blue Tribune is your place to learn about all things Covenant and keep up with stories from campus and beyond. By guiding you through the different aspects of Covenant, we'll help you decide if you want to pursue your very own Covenant experience.
How Does Faith Impact Our View Of Sports?
By MarComm Staff
Feb 10, 2023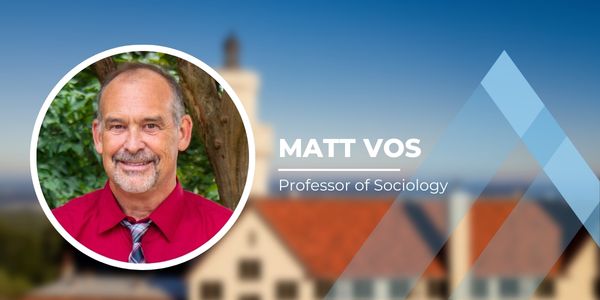 Professor of Sociology Dr. Vos teaches a course on "The Sociology of Sport" that explores how we view sports from a biblical mindset and how we relate the sports we love to the relationship we have with Christ. This course is often taught to our Sport Management students, who aim to pursue a career in the sport industry while expressing Christ through their work. These students often gain real-world experience by working large sporting events, including the Super Bowl this coming weekend.
Pursuing Careers in a Broken World
A core part of the education at Covenant is teaching students to work through the dichotomy of challenges that comes with any calling and how we as believers pursue careers in a broken world. How do we engage with society and culture as a reflection of Christ while not embracing the same worldviews? The Sociology of Sport class explores more specifically the relationship between sports and religion.
Podcast Feature: Competing for Christ
On top of teaching The Sociology of Sport each spring, Dr. Vos has explored this topic through a recent podcast and article.
Covenant alum and host of the Competing for Christ podcast, Ken Burke '22, interviewed Dr. Vos on the sociological and biblical approach to sports along with the struggle that comes from being in the world but not of it.
Ken launched Competing for Christ while attending Covenant and has interviewed a variety of athletes, coaches, professors, and more. Listen to the interview with Dr. Vos here.
Comment Article
Dr. Vos also wrote a thought-provoking article for Comment in which he offered a perspective for us to reflect on as we enter Super Bowl weekend. Covering themes of idolatry, social class, racialization, and gender, Vos challenges us as believers to contemplate our relationship with the Super Bowl and its multifaceted insight into broader culture. Read his article here.
Connect with us
Loading...