The Blue Tribune is your place to learn about all things Covenant and keep up with stories from campus and beyond. By guiding you through the different aspects of Covenant, we'll help you decide if you want to pursue your very own Covenant experience.
Redeeming Vision | Dr. Elissa Weichbrodt '04
A Christian Guide to Looking at and Learning from Art
By MarComm Staff
Mar 22, 2023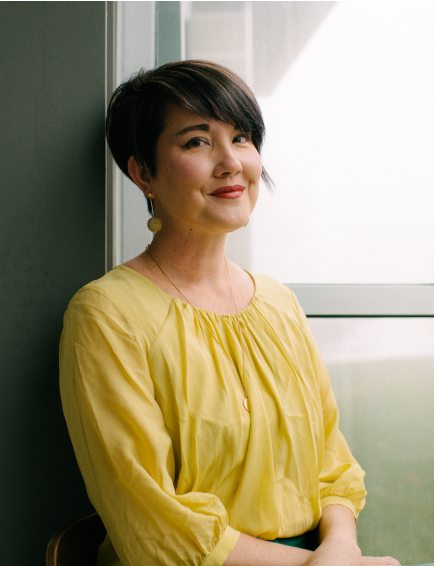 Dr. Elissa Weichbrodt '04, Associate Professor of Art at Covenant College, recently released a book entitled Redeeming Vision: A Christian Guide to Looking at and Learning from Art. Her work is focused on giving Christians the tools to learn from and respond to art in a way that shapes how we love God and one another.
Inspired by her 10 years of teaching Introduction to Art History and Introduction to Art at Covenant, Weichbrodt wanted to create a practical resource for Christians who want to engage with art alongside their theology. "While there are already a number of theological and philosophical texts on why Christians should care about art, there has not yet been a practical resource on how to do it," says Weichbrodt.
Even for Christians who don't consider themselves artistic, Weichbrodt argues that most of us are interacting with art everyday.
"Since we live in an image-saturated world, we are all already interpreting and making judgements about pictures every single day. In fact, our ideas about what is beautiful and honorable or disgusting and pitiful are being formed by the images we see."
Because of this, Weichbrodt suggests that Christians should want to engage with these images in a way that is faithful.
A handful of Dr. Weichbrodt's students, both current and former, were asked to help in the creation of this book. Lisa Hill '22, Sara Duke '23, and Matti Fusaro '23 all joined her in proofreading the manuscript and formatting footnotes. Fusaro, an art history student having taken all but one of Weichbrodt's classes, expressed her excitement for this project.
"It was delightful to get some sneak peeks as I edited footnotes––it was like I was reading her lectures from Introduction to Art History or discussing artworks we saw in Global Modernisms all over again!"
Covenant is thankful for professors who are heavily engaged in their disciplines - both in the classroom and in the broader field. Learn more about Redeeming Vision and ways to purchase it on redeemingvision.com.
Connect with us
Loading...