The Blue Tribune is your place to learn about all things Covenant and keep up with stories from campus and beyond. By guiding you through the different aspects of Covenant, we'll help you decide if you want to pursue your very own Covenant experience.
Building Bridges
By Rebekah Barbee
Feb 28, 2023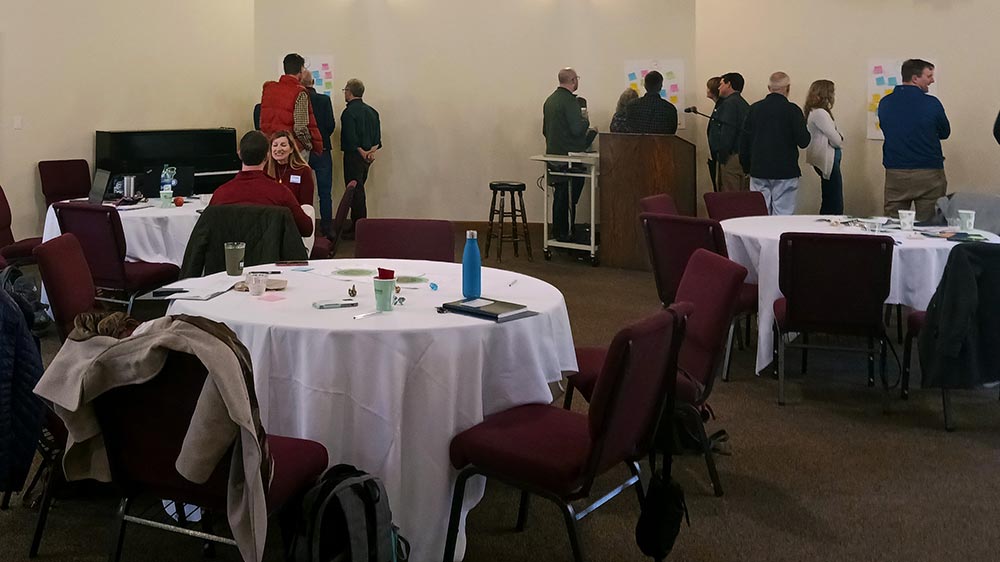 How Covenant and Mission to the World are bridging the gap between PCA ministries and generations
On January 11th, bags shuffled and papers found their way back into folders as some of Mission to the World's field oversight missionaries left one of Covenant's conference rooms more knowledgeable about Generation Z than before.
Mariah Cunningham, the Next Generation Mobilizer, and Dale Hollenbeck, the Director of MTW, organized this conference specifically with Covenant because of the college's key role in discipling the next generation. They invited staff and faculty from the college such as Dr. Kelly Kapic, Dr. Herb Ward---who has been a missionary himself---Todd Bridges, Stephanie Formenti, Nesha Evans, Michael Fennema and more to share their insights with the attendees. Each speaker covered different topics including particular strengths and challenges facing Gen Z and how to best equip this generation for service cross culturally.
"Our missionaries are really good at focusing on the field and the cultures they are serving and the students of those cultures, [but] you have to calibrate and relearn the needs of generation[s]. We were learning about Gen Z from the best place I could think of to do that," said Dale Hollenbeck.
Both Dale and Mariah expressed their gratitude for the people and resources that Covenant provided. It was a great opportunity to have another PCA ministry on Covenant's campus and cultivate relationships in order to better serve local communities as well as the global church.
Covenant's keynote speakers like Michael Fennema from the Center for Student Success also felt encouraged by this conference. Michael and Stephanie Formenti, the chapel associate for discipleship, focused on certain broad characteristics that typically describe Gen Z—digital nativity, fervently principled, irreligion, agnosticism, and loneliness/longing for community—and offered suggestions on how to best engage with student interns in this generation in light of these trends.
"It's really easy to point out and frame things as flaws that are actually opportunities," said Michael. "Gen Z has a lot more knowledge about how to engage with social media, or how to talk about things such as marketing. What we see as weaknesses can sometimes be opportunities and strengths."
Dr. Kelly Kapic answered questions from these missionaries regarding current challenges students face, how Gen Z can help on the mission field, and challenges they can face in recruiting or providing a vision for the international mission field. Kapic highlighted how hard and fruitless missions work can seem sometimes, but he offered encouragement in understanding that God is patient. He emphasized the idea of process and how, a lot of times, we are surprised by the ways that God works over time.
"The professors and speakers did a dynamite job of helping us connect to Gen Z," said Mariah. "It was a great opportunity [for MTW] to have a presence on campus and build those bridges between different groups in the PCA."
Connect with us
Loading...