The Blue Tribune is your place to learn about all things Covenant and keep up with stories from campus and beyond. By guiding you through elements of The Covenant Ascent, we'll help you picture yourself making your Ascent.
Life as a Student During COVID-19
By Henley Henderson '22
Sep 13, 2021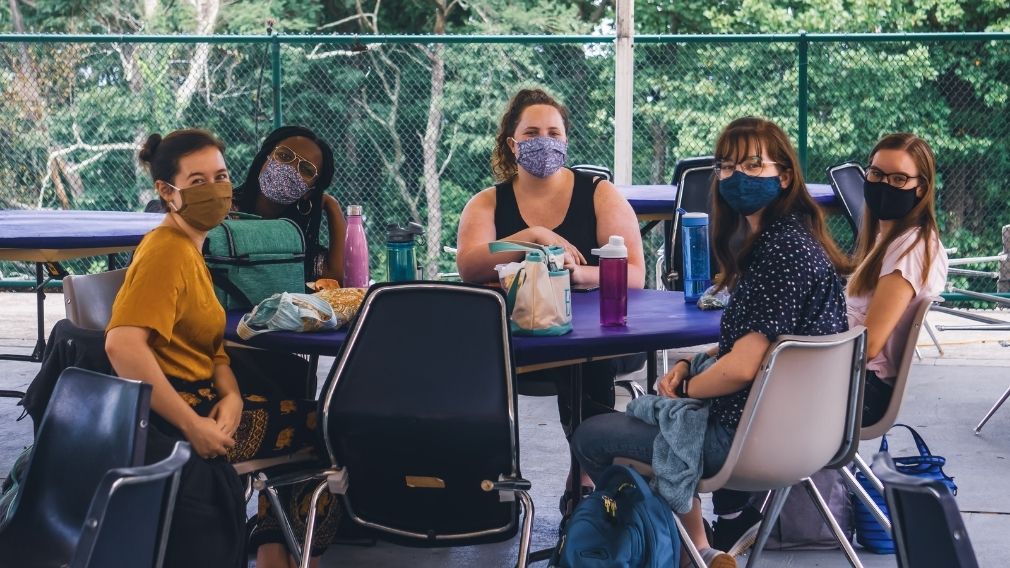 I'm sure everyone around the world can attest to the craziness that COVID-19 brought to their daily lives, and for Covenant students, this sense of craziness was certainly not escaped. Students came back after Spring Break 2020 and said their goodbyes to friends, uncertain when our campus would be back together again. Classes were moved online, athletic seasons ended, and campus events were canceled, resulting in a feeling of loss across the Covenant community.
Praise the Lord that we are no longer in virtual classes, and we are back together as a community (even behind masks). Though this past year and a half has been filled with many frustrations, our students have been able to find joy amidst the loss.
Learning in a Pandemic
One student tells us a little of what it has been like to pursue a degree in the middle of a pandemic. When asked, "What have you learned about yourself during COVID?" he replied:
How Our Students Continue to Grow
College life can be stressful enough without adding a pandemic on top. Our students are dedicated to pursuing excellence both inside and outside of the classroom, so with the added stress that COVID brought, many students developed new habits to help them through what has been a difficult year and a half. When asked, "What's one new habit you've adopted during COVID that you hope to continue?" Camden replied:
These have been hard times, to say the least, but our students continue to persevere and show their love not only for the Covenant community but also a deep love and faithfulness in Christ.
Hear Casen Bailey '24 and Lucy Sicks '24 explain what life has looked like as a Covenant student during COVID-19.