The Blue Tribune is your place to learn about all things Covenant and keep up with stories from campus and beyond. By guiding you through the different aspects of Covenant, we'll help you decide if you want to pursue your very own Covenant experience.
Top 3 Reasons to Choose Covenant
By MarCom Staff
Aug 9, 2022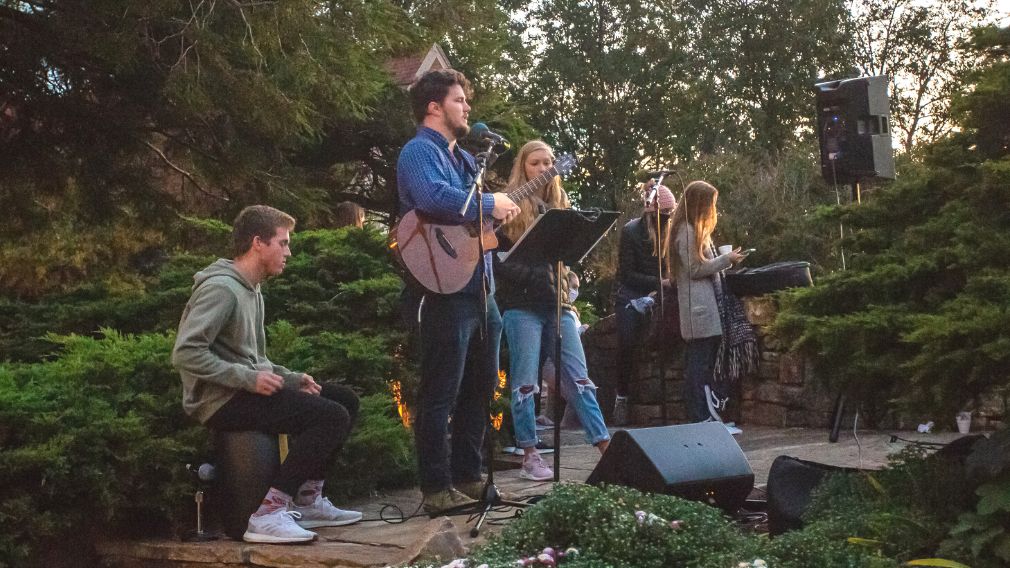 Choosing a college is a big deal. There are many important aspects of college that impact your decision, but only YOU can decide what is most important to you.
To help make your decision a bit easier, here are the top three reasons that students choose Covenant College.
1. Our Community is built on something bigger.
Community can be found in a lot of places, but the community at Covenant is unique. Every day, Covenant students live life together, through the highs and lows of life, all in the context of Christ at the center. Because of the campus-wide understanding of our ultimate hope, students form lifelong friendships that are built on a foundation of grace, mercy, and love.
2. Our professors stand out from the crowd.
Covenant College is blessed by our incredible faculty. We have professors from all over the world that have earned their doctorates from some of the most prestigious universities in the nation. (Yale, Cornell, Vanderbilt, University of Cambridge, Stanford University, and University of Oxford, to name a few.)
However, a degree isn't the most impressive distinction for our professors. They also possess a love for Jesus that permeates their approach to academics, in and out of the classroom.
3. You'll experience deep spiritual development.
We're a Christian college. You already know that.
What you might not already know is that Covenant students are poured into spiritually both on and off campus. From chapel to the classroom, from residence halls to the athletic fields, students find transformative spiritual enrichment at Covenant as faculty, staff, and peers disciple each other and grow together. You'll grow in your faith through chapel services, involvement in local churches, core classes, and student development events.
Connect with us
Loading...