The Blue Tribune is your place to learn about all things Covenant and keep up with stories from campus and beyond. By guiding you through the different aspects of Covenant, we'll help you decide if you want to pursue your very own Covenant experience.
Internship Feature: Wesley Dusek '23
By Calvin Harlow '25
Mar 3, 2023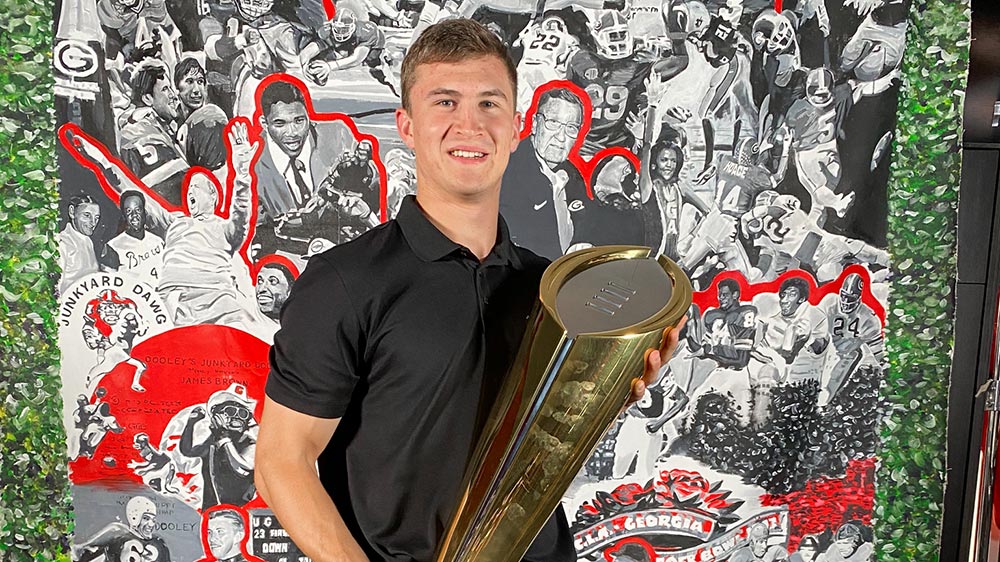 Wesley Dusek '23 had the chance to gain professional experience working as a Football Operations Intern at the University of Georgia last summer.
What did your internship involve?
"The operations interns were on call for whatever was needed. I was one of eight interns who did a lot of setting up and facilitating events. During the week, we helped out with camps and high school seven-on-seven tournaments hosted by UGA. On the weekends, we helped out with official recruiting visits, making sure meals, transportation, and tours all went smoothly for the recruits.
What was your favorite part of the internship?
"My favorite part of the job was having access to the team. I got to work in the brand new football facility every day as well as have free access to the stadium. Getting to throw around a football on Dooley Field with the guys I worked with was pretty amazing. Another great part was being around all the UGA players and coaching staff on a daily basis, especially Kirby Smart.
What are you taking away from this experience?
"The most rewarding part of the internship was getting to meet and work with the people at UGA. Developing those relationships and gaining the experience of working at a storied program such as Georgia is going to help me so much in the future."
This article originally appeared in the Fall 2022 issue of View Magazine.
Connect with us
Loading...