Journalism and Society Certificate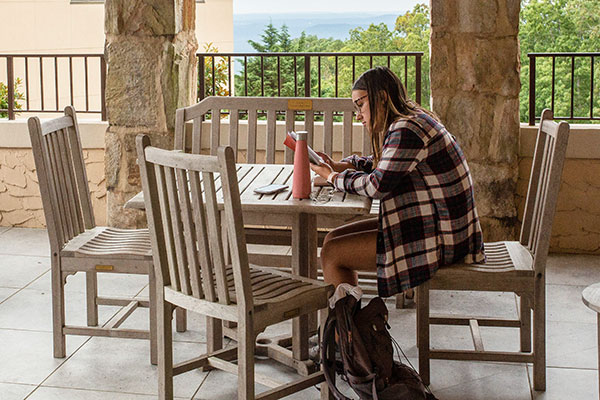 Journalism and Society Certificate
The Journalism and Society Certificate provides students with a foundational knowledge of journalism, civic institutions, and issues in multimedia communication. Classes from a variety of disciplines including history, sociology, photography, and English provide students with both the skills needed for reporting and a strong understanding of journalism's relationship with society. Pursued within a biblical framework, this certificate equips students to be truthful storytellers, sensemakers, watchmen, and voices for the voiceless – in other words, godly, able journalists.
Program Overview
Covenant's certificate is distinct from other journalism certificates because our well-rounded, liberal arts approach builds a solid foundation for quality journalism. Covenant has a strong tradition of developing journalistic minds, and its educational culture fosters minds and hearts well-equipped for the enterprise of journalism. Its stance of fearlessly and humbly engaging culture, its commitment to robust critical inquiry, and its heart for brokenness with an eye towards Christ's redemptive work all serve to shape a journalistic spirit. Many graduates have gone on to pursue journalism in a wide variety of forums.
The study of journalism in this era necessitates more than the study of communication. It requires an understanding of civic institutions, constitutional rights, and public discourse. It should also interrogate the power of media — stories, images, video and audio — to shape public sentiment, and the ethics of that power. Journalism, at its best, provides people with the information they need to govern themselves. But it is also the practice of community storytelling: a "first draft of history." Bearing all of this in mind, a certificate in journalism and society aims to provide students with skills needed for reporting and writing but also a strong understanding of its relationship with society.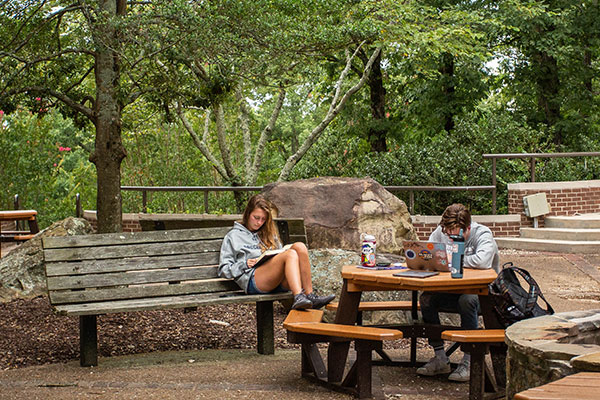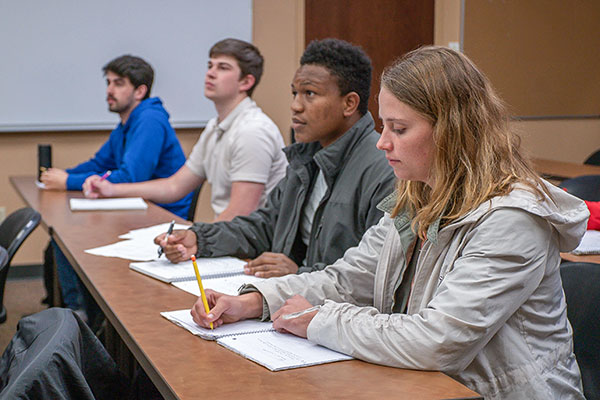 Graduate Outcomes
Graduates who studied journalism at Covenant have gone on to work as writers and editors at both local newspaper and national news magazines. Some have won awards for their journalism and pursued advanced degrees in the field, while others have used their journalism experiences to launch careers in law, finance, or education.
Programs & Features
Journalism
Creative Writing: Nonfiction
American Government
History and Theory of Photography
History of the United States II
Urban History
The New South
Public Policy
Public Opinion
Crime and Delinquency
Additionally, candidates for the certificate complete fieldwork through a journalism practicum or approved internship.
Ready to take the next step?
Thank you for your interest in Covenant! By filling out this form, we'll be able to connect you with the best information regarding your program of interest, as well as your Admissions Counselor.
Undergraduate Departments, Majors, Minors, Certificates, Concentrations, and Programs
Arts Administration
Entrepreneurship
Environmental Stewardship & Sustainability
Journalism and Society
Medical Ethics Consultation
Neuroscience
Teaching English to Speakers of Other Languages (TESOL)
Art, 2-D Concentration
Art, 3-D Concentration
Art, Art History Concentration
Art, Graphic Design Concentration
Art, Photography Concentration
Art minor
Art History minor
Biblical & Theological Studies
Biblical & Theological Studies, Missions Concentration
Biblical & Theological Studies minor
Biblical Languages minor
History of Christianity minor
Missions minor
Youth Ministry minor
Biology, Biomedical Concentration
Biology, Environmental Concentration
Biology, General
Biology, Health Professions Concentration
Biology minor
Business
Business, Accounting Concentration
Business, Finance Concentration
Business, Marketing Concentration
Sport Management
Business minor
Sport Management minor
Chemistry, Biochemistry Concentration
Chemistry, General
Biochemistry minor
Chemistry minor
Computer Science
Computer Science minor
Community Development
Economics
Community Development minor
Economics minor
Education Studies
Elementary Education (P-5)
Secondary Education Certifications through MAT program
Education minor
Natural Science, Pre-Engineering Studies Concentration
English
English, Writing Concentration
English minor
Writing minor
History
History, Art History Concentration
Political Science
International Studies
History minor
Political Science minor
Interdisciplinary Studies with Concentrations
Mathematics
Mathematics minor
Music, Church Music Concentration
Music, Creative Studies Concentration
Music, General Music Concentration
Music, Instrumental Performance Concentration
Music, Music Education (Pre-MAT) Concentration
Music, Organ Performance Concentration
Music, Piano Pedagogy Concentration
Music, Piano Performance Concentration
Music, Vocal Performance Concentration
Music minor
Philosophy
Philosophy minor
Pre-Law Studies
Pre-Medical Studies
Pre-Nursing Studies
Pre-Physical Therapy Studies
Psychology
Psychology minor
Sociology
Sociology, Family Studies & Social Work Concentration
Sociology minor
French
Spanish
French minor
Spanish minor