By its very nature—complex, interconnected, change-prone, and operating across both levels of analysis and time—the academic study of international phenomena is not amenable to traditional disciplinary boundaries. In recognition of this reality, the international studies (INS) major is multi-disciplinary, with an emphasis in the core disciplines of political studies, history and economics, together with intensive training in foreign languages and research methods. Students will emerge from the program with a grasp of the major theories, methods and substantive issues pertinent to the study of international political, social and economic phenomena, and prepared to pursue careers in government, law, international non- or inter-governmental organizations, the military or academia, among others.
Faculty
History, politics, foreign languages, economics, community development, and psychology faculty are all integrated into the international studies major program.
International Studies Coursework
Students will encounter coursework across disciplines, including:
Macroeconomics
Comparative Politics
International Relations
International Economics
Terrorism
Study Abroad
Students in the international studies program will undertake an academic study abroad, typically during their junior year.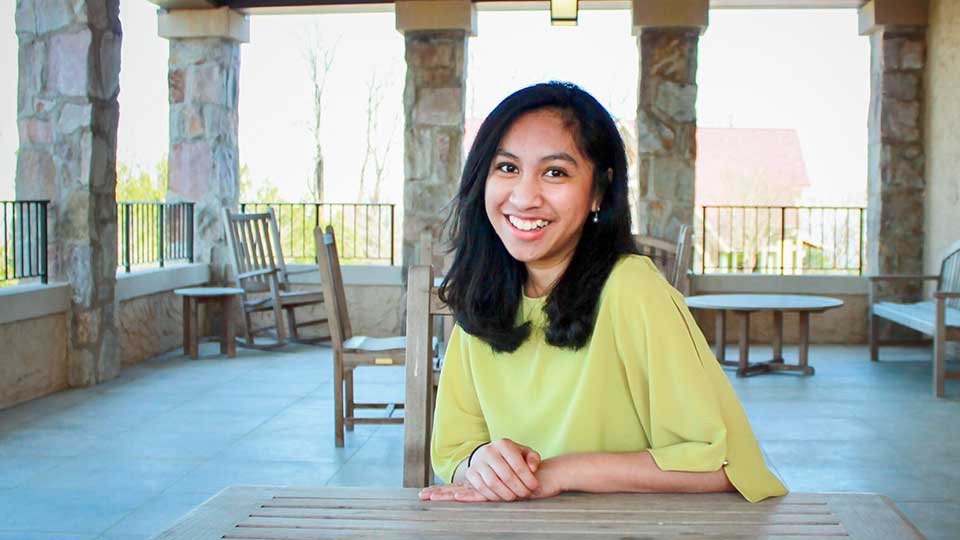 Covenant Outcomes
"Majoring in international studies at Covenant helped me discern the part I can play in God's work in the world. Covenant's emphasis on calling and love for others have encouraged me to pursue graduate studies at Cornell University, not merely as a way of personal or career advancement, but to further equip myself to serve God and others."
-
Ella Sahertian '18
Recent Student Internships
US Mission to the World Trade Organization
International Road Transport Union
National Oceanic Atmospheric Administration
US State Department Foreign Language School
World Meteorological Organization
UN Economic Social Commission for Asia and the Pacific
Zaatari Refugee Camp
Jordan & Sacred Road Ministries
Yakama Native American Reservation
Center for Public Justice, Washington, DC Future Career Paths
Tennessee Valley Authority
World Relief
United Way
Smithsonian Cultural Rescue Initiative
US Department of Veterans Affairs
The INS major is overseen by the International Studies Program Committee.
Program, Courses, and Requirements
Major
Undergraduate Departments, Majors, Minors, Certificates, Concentrations, and Programs
Arts Administration
Entrepreneurship
Environmental Stewardship & Sustainability
Journalism and Society
Medical Ethics Consultation
Neuroscience
Teaching English to Speakers of Other Languages (TESOL)
Art, 2-D Concentration
Art, 3-D Concentration
Art, Art History Concentration
Art, Graphic Design Concentration
Art, Photography Concentration
Art minor
Art History minor
Biblical & Theological Studies
Biblical & Theological Studies, Missions Concentration
Biblical & Theological Studies minor
Biblical Languages minor
History of Christianity minor
Missions minor
Youth Ministry minor
Biology, Biomedical Concentration
Biology, Environmental Concentration
Biology, General
Biology, Health Professions Concentration
Biology minor
Business
Business, Accounting Concentration
Business, Finance Concentration
Business, Marketing Concentration
Sport Management
Business minor
Sport Management minor
Chemistry, Biochemistry Concentration
Chemistry, General
Biochemistry minor
Chemistry minor
Computer Science
Computer Science minor
Community Development
Economics
Community Development minor
Economics minor
Education Studies
Elementary Education (P-5)
Secondary Education Certifications through MAT program
Education minor
Natural Science, Pre-Engineering Studies Concentration
English
English, Writing Concentration
English minor
Writing minor
History
History, Art History Concentration
Political Science
International Studies
History minor
Political Science minor
Interdisciplinary Studies with Concentrations
Mathematics
Mathematics minor
Music, Church Music Concentration
Music, Creative Studies Concentration
Music, General Music Concentration
Music, Instrumental Performance Concentration
Music, Music Education (Pre-MAT) Concentration
Music, Organ Performance Concentration
Music, Piano Pedagogy Concentration
Music, Piano Performance Concentration
Music, Vocal Performance Concentration
Music minor
Philosophy
Philosophy minor
Pre-Law Studies
Pre-Medical Studies
Pre-Nursing Studies
Pre-Physical Therapy Studies
Psychology
Psychology minor
Sociology
Sociology, Family Studies & Social Work Concentration
Sociology minor
French
Spanish
French minor
Spanish minor