The Blue Tribune is your place to learn about all things Covenant and keep up with stories from campus and beyond. By guiding you through the different aspects of Covenant, we'll help you decide if you want to pursue your very own Covenant experience.
Favorite Christmas Break Traditions
By Henley Henderson '22
Dec 29, 2021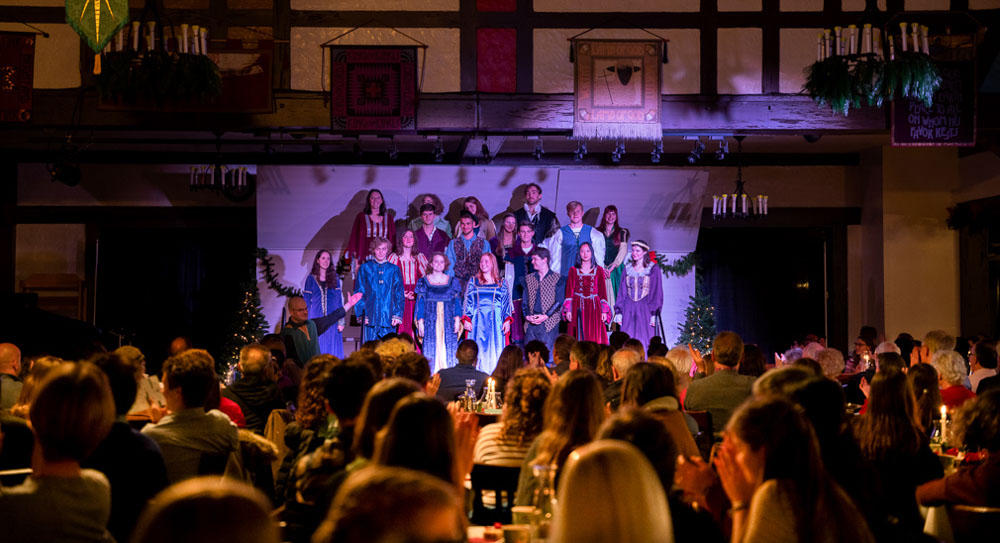 After a semester of hard work, students depart from the mountain for a much-deserved break, relaxing and reconnecting with family and friends back home. Covenant has some great Christmas traditions here on the mountain, but we also asked students about their favorite family traditions. Here are a few answers:
"One of my favorite Christmas break traditions is cozying up in front of the hearth at home with some homemade hot cocoa and a really good book. There's really nothing like the warmth of a fire in the evening and a purring cat in your lap that makes a break live up to its name." - Brittanne Burch '24
"My family and I always go to my grandparents' house for Christmas. Family members that I only see a few times a year come to visit, and we all celebrate together. It's my favorite time of the year."- Ana Vereen '25
"One of my favorite Christmas traditions is driving around with family looking at houses in my town with awesome Christmas light displays!"- Wes Dusek '24
"I always look forward to the yearly lessons and carol service at my church. It has been a constant source of joy and peace to me that turns my eyes to Christ and reminds me of his deep, personal, unfailing love for me. It is a beautiful reminder that sin and misery are not the final words and that Christ is making all things new."- Seth Bergeron '25
We cannot wait to have our students back on campus and hear stories from their Christmas break!
Connect with us
Loading...