Jesus declared that, by the unity and love of His people, the world will know that He was sent by God the Father (John 17:20-23). Covenant College seeks to express love and unity as we embrace oneness even through our uniqueness. God uniquely created each of us, and part of that is ethnic and cultural.
"I've been able to learn and be challenged by the great faculty here, make great friends and connections, and experiencing this with my family has been such a blessing."
Lesley Hill '21
"[I grew up in Malaysia, but] I'm not Malaysian. I've got a Korean passport, but I'm not Korean enough. I'm not American, because I speak with an accent and I look different. But God is bigger than this…My home is in heaven and I am God's son. I am part of His Country and His nation. Covenant has been a real good family to me, even though we look different. We are Christians and that means we are His people and that means we are family."
John Bae '21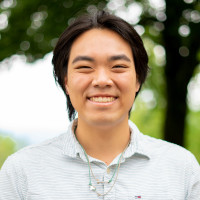 Covenant embraces the fact that our ethnic heritages and cultural experiences have shaped each of us uniquely. We practice loving each other as our many different stories collide in a beautiful expression of diversity here on top of Lookout Mountain. By interacting with God's image as exemplified in other people, we gain a clearer picture of God.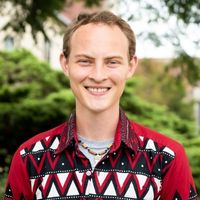 "I came to Covenant from Napula, Mozambique. At Covenant, I have been able to have friendships with all sorts of people who grew up in many different environments. These friendships have helped me to understand the diversity that is in a community as well as assisted me in recognizing ways that different cultures act."
Benaiah Woodrow '22
"I want to charge Covenant to lead and truly show diversity in the body of Christ. My hope is that the conversations continue and the college continues taking action toward making the Covenant community a space where racial minorities feel welcomed and loved. Covenant can grow to reflect a fuller picture of the Kingdom of God."
Kiaira Cooper '14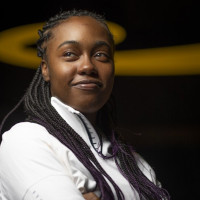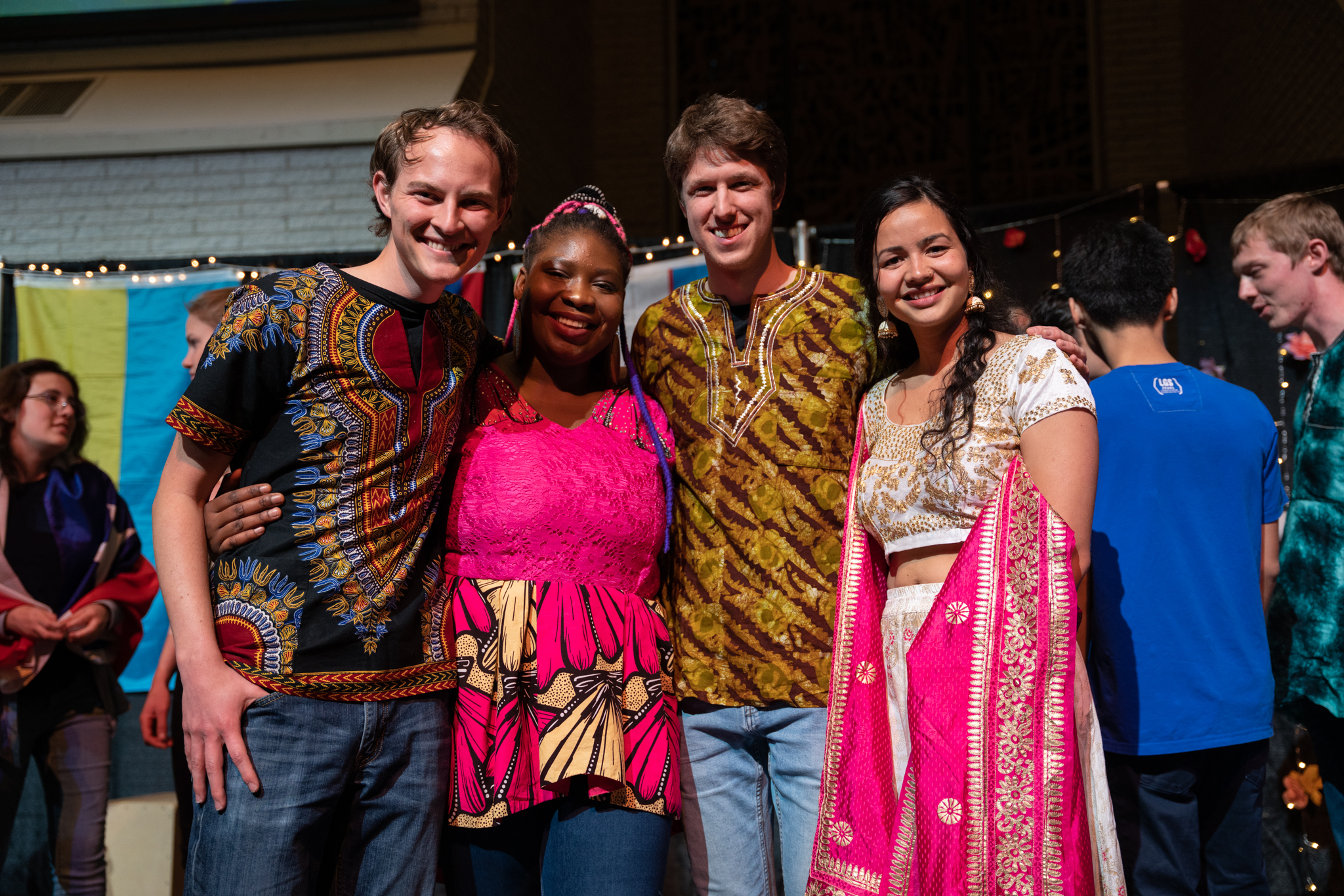 Kingdom Unity Through Clubs & Programs
Outside of the classroom, Covenant fosters kingdom unity through clubs and programs.
Alkebulan Student Association: Through this club, African students feel culturally free and comfortable with their heritage while serving others on campus. Students unite to help each other grow spiritually and connect with their backgrounds.
McRae-Zellner Club: The club is designed to bring African-American students together to share the richness and complexity of African-American culture with the Covenant campus.
Mu Kappa: Mu Kappa creates a sense of home away from home for any cross-cultural students who find themselves with an ambiguous cultural identity split between host culture and home culture (missionary kids, military kids, DODs, and others).
Spanish Club: The club connects Spanish speakers from different backgrounds to explore the beauty found in this language. The Spanish club also serves the local Spanish-speaking community in whatever way possible when occasions arise.
Intercultural Program: Through educational resources and opportunities for celebration, the Intercultural Program (IP) fosters a campus-wide appreciation of various cultures. IP creates intentional spaces for students in ethnic and cultural minority groups and also connects our International Student Support Network with students studying here on F-1 visas. One favorite campus-wide event is Culture Fest, a spring celebration led by IP.
"Culture Fest is my favorite event because of how much work the students put into it and how beautiful and inspiring it is to see the cultural diversity and traditions of my fellow students. Also, trying the food from all the different countries is amazing."
Emily Braswell '22
"[In a class at Covenant], I learned that I was not alone in some of the experiences I had as a black person…I truly believe that God placed the guys I did life with at Covenant, through the good and the bad, in each other's spaces. None of us really have that much in common. It's actually our differences that make us better friends."
Caleb Keitt '20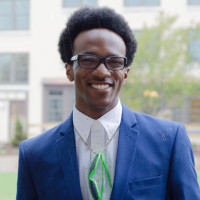 Kingdom Unity Through Academics
One piece of our core curriculum is the diversity distribution. Courses that fill this requirement help students:
Identify the role of ethnicity/race, gender, religion, social class, disability, and culture in shaping human knowledge and cultural production.
Empathize with perspectives other than their own.
Connect course knowledge to broader concerns for, and commitment to, the physical and spiritual worth and welfare of all image bearers.
With a wide variety of courses that fill this distribution, students can study areas that interest them. Some options include: Women, Art, and Culture, Global Theology, Economic Development in the Majority World, African-American Literature Since 1900, French Civilization and Culture II, and Cross Cultural-Psychology.
Additionally, all students complete COR 337 - Intercultural Learning Experience. This core class offers an opportunity for experiential learning using the action-­reflection model as students experience a cross­-cultural environment. Students do preparatory reading, complete field notes throughout the experience, and reflect after the experience through essays and in meetings with a faculty evaluator.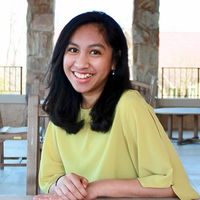 Growing up in Indonesia...surrounded by economically disadvantaged urban settlements sparked my passion for poverty alleviation, but it was Covenant's classes and faculty mentorship that helped me see how I could impact areas struggling with poverty and how I could do so with a biblical worldview. Majoring in international studies helped me discern the part I can play in God's work in the world.
Ella Sahertian '18
Related Resources
Undergraduate Departments, Majors, Minors, Certificates, Concentrations, and Programs
Arts Administration
Entrepreneurship
Environmental Stewardship & Sustainability
Journalism and Society
Medical Ethics Consultation
Neuroscience
Teaching English to Speakers of Other Languages (TESOL)
Art, 2-D Concentration
Art, 3-D Concentration
Art, Art History Concentration
Art, Graphic Design Concentration
Art, Photography Concentration
Art minor
Art History minor
Biblical & Theological Studies
Biblical & Theological Studies, Missions Concentration
Biblical & Theological Studies minor
Biblical Languages minor
History of Christianity minor
Missions minor
Youth Ministry minor
Biology, Biomedical Concentration
Biology, Environmental Concentration
Biology, General
Biology, Health Professions Concentration
Biology minor
Business
Business, Accounting Concentration
Business, Finance Concentration
Business, Marketing Concentration
Sport Management
Business minor
Sport Management minor
Chemistry, Biochemistry Concentration
Chemistry, General
Biochemistry minor
Chemistry minor
Computer Science
Computer Science minor
Community Development
Economics
Community Development minor
Economics minor
Education Studies
Elementary Education (P-5)
Secondary Education Certifications through MAT program
Education minor
Natural Science, Pre-Engineering Studies Concentration
English
English, Writing Concentration
English minor
Writing minor
History
History, Art History Concentration
Political Science
International Studies
History minor
Political Science minor
Interdisciplinary Studies with Concentrations
Mathematics
Mathematics minor
Music, Church Music Concentration
Music, Creative Studies Concentration
Music, General Music Concentration
Music, Instrumental Performance Concentration
Music, Music Education (Pre-MAT) Concentration
Music, Organ Performance Concentration
Music, Piano Pedagogy Concentration
Music, Piano Performance Concentration
Music, Vocal Performance Concentration
Music minor
Philosophy
Philosophy minor
Pre-Law Studies
Pre-Medical Studies
Pre-Nursing Studies
Pre-Physical Therapy Studies
Psychology
Psychology minor
Sociology
Sociology, Family Studies & Social Work Concentration
Sociology minor
French
Spanish
French minor
Spanish minor