"I love the uniqueness of hall life. Each hall has a different personality that is created by the students who live there. An indescribable closeness is formed from late-night homework sessions or random Walmart runs with your hallmates. Prayer and praise on Sunday evenings is also a beautiful time of fellowship and worship where we get to walk alongside one another through the good and the bad, challenging and encouraging one another."
Samara Barbee '22
Life on Campus
Life as a Covenant student is hard to reduce into words. It's the guys and girls playing Spikeball on a lazy Saturday on Carter lawn. It's the group of students studying until 1:00 a.m. for a final. It's the brothers and sisters raising voices in chapel every week and then screaming their heads off at a Scots soccer game.
Living at Covenant is energetic, multifaceted, and full of unforgettable experiences. The students at Covenant are a diverse group, but one common element binds them together: a strong desire to integrate life, academics, and faith in their time at Covenant College. Here are a few of the experiences waiting for you at Covenant…
Off-Campus Activities
When it's time to get out and explore the world around you, it helps to have a location like ours. Nestled atop Lookout Mountain and overlooking the thriving city of Chattanooga, Covenant provides bountiful opportunities to learn, grow, and have fun both on and off campus.
Outdoor Recreation
Chattanooga was recently named the best outdoor town ever by Outside Magazine. Here are just a few popular outdoor activities our beautiful location offers…
Rock climbing
Mountain biking
Hiking to Cloudland Canyon waterfalls
White-water rafting
Cycling
Camping
And for the really adventurous, hang-gliding off the cliffs or a polar bear swim in January
City Life
At the same time, not all of the fun to be had off campus takes place in the great outdoors. Chattanooga—a vibrant city that combines a unique sense of history with an optimistic modern spirit—is just 10 minutes away. A revitalized downtown and riverfront. A burgeoning music scene. The Tennessee Aquarium. Hamilton Place Mall. The Tivoli Theatre. Great leisure activities. It's all there for you.
Intramural Sports
When three quarters of the student body choose to participate in something, you know you should probably check it out.
That's exactly the case with intramural sports at Covenant.
Participating in intramurals will enable you to challenge yourself, get exercise, make friends, be a leader, and experience the friendly competition of our student body. Not to mention have a lot of fun.
The intramural sports offered at Covenant include…
Basketball
Battle Ball (our version of dodgeball)
Soccer
Tennis
Ultimate Frisbee
Volleyball
Chapel
Chapel services are an important part of the holistic shaping and spiritual formation of Covenant students. Hearing teaching on the word of God informs our theology and shapes our hearts. Worshipping together unites us and draws our eyes to Jesus. God created believers to walk together, and chapel is one way we practice community three times each week.
Additionally, the Chapel Department comes alongside Student Development in mentoring and counseling students. Covenant is a safe place to ask hard questions. Followers of Christ often have doubts, faith questions, and sin struggles. Together, believers lift up each other and wrestle through questions, pointing each other to our Lord and Savior.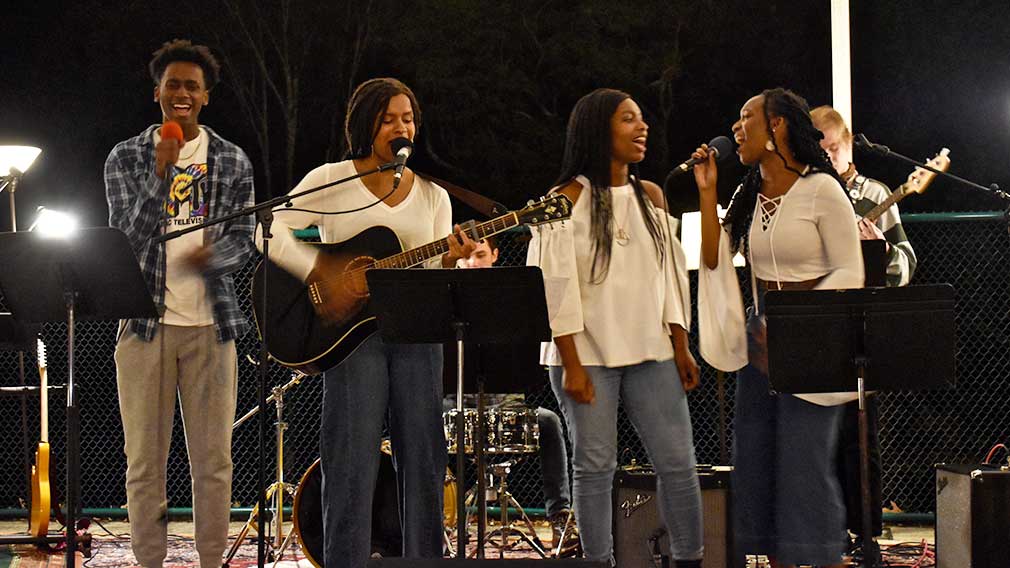 Traditions & Events
Covenant Scots love to celebrate a good decades-old tradition, but we also love getting creative and starting new ones. Campus events range from long-standing traditions (like Jazz on the Overlook during Homecoming and Kilter, a Sadie-Hawkins costume party) to newer events (like Juice Jam at the end of the spring semester and the Earth Day Art Show.)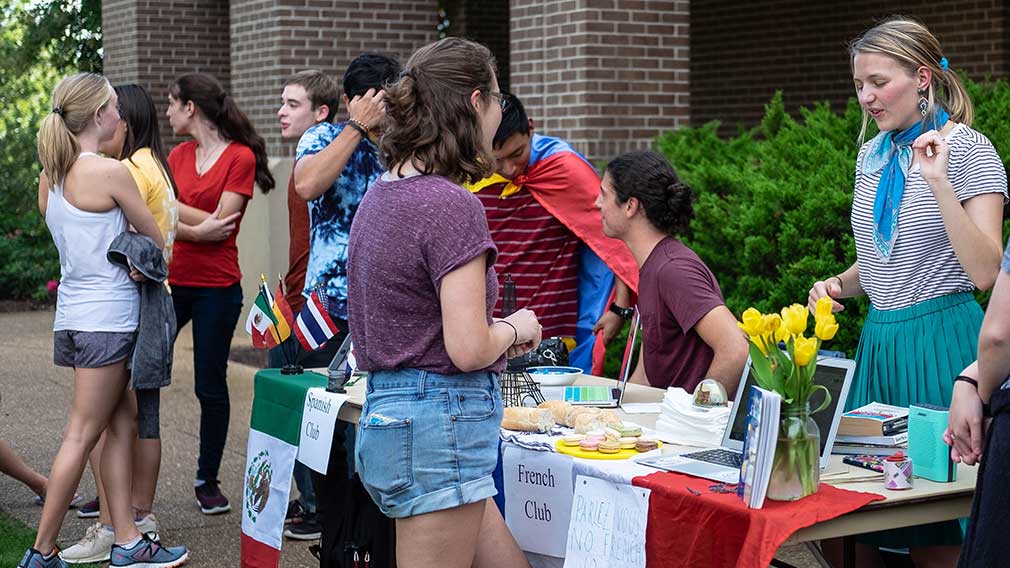 Clubs & Organizations
Clubs and organizations can play an important role in your Covenant experience by furthering growth and fellowship here on campus. Students with new ideas and passions are regularly adding new clubs, so explore those that are currently available or start your own!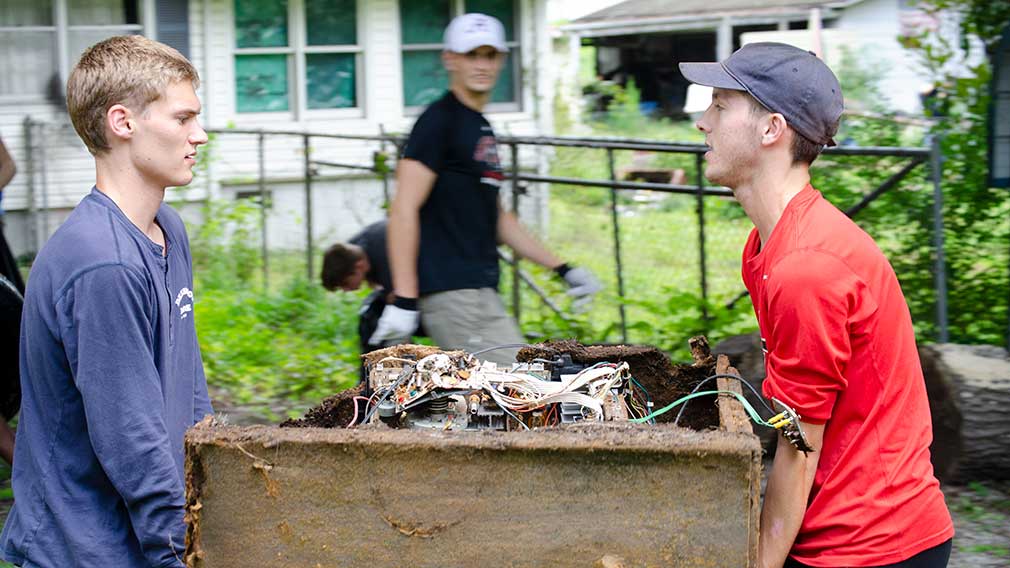 Mark 10:45 Service Program
Student service is part of the core student development program at Covenant. A consistent thread of service-over-self will connect the required offerings at the outset of a student's time at Covenant with opportunities to voluntarily serve the local community in the sophomore, junior and senior years. Our hope is that seniors will graduate with hearts tuned to serve, seeing others as more significant than themselves (Philippians 2:3-4).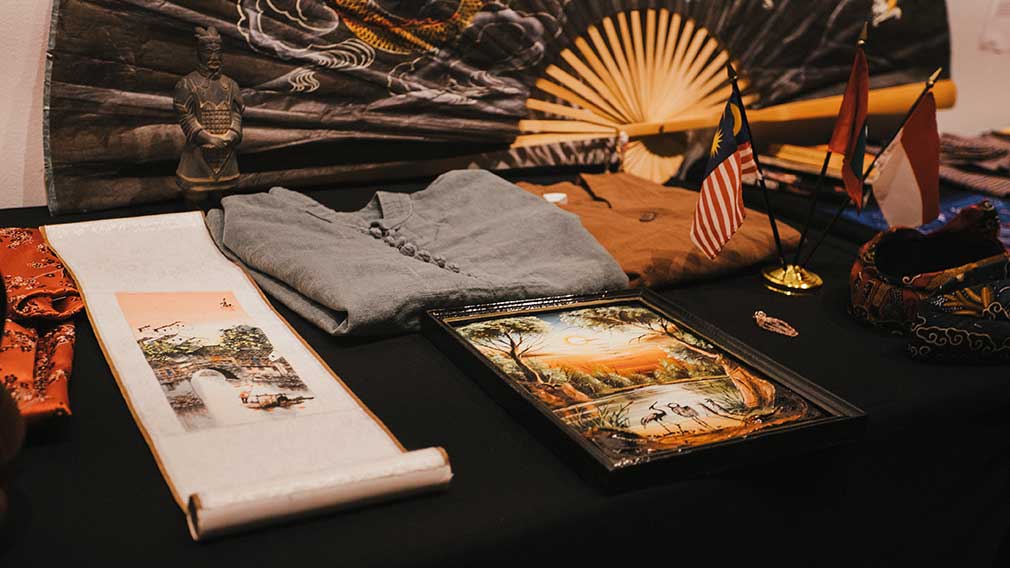 Intercultural Program
At Covenant, we learn from the perspectives of each and every student that joins our student body because we believe Jesus Christ makes himself known in diversity. Our diverse student body — comprised of American students of color, international students, and third culture students — promises you a culturally enriching experience.


Undergraduate Departments, Majors, Minors, Certificates, Concentrations, and Programs
Arts Administration
Entrepreneurship
Environmental Stewardship & Sustainability
Journalism and Society
Medical Ethics Consultation
Neuroscience
Teaching English to Speakers of Other Languages (TESOL)
Art, 2-D Concentration
Art, 3-D Concentration
Art, Art History Concentration
Art, Graphic Design Concentration
Art, Photography Concentration
Art minor
Art History minor
Biblical & Theological Studies
Biblical & Theological Studies, Missions Concentration
Biblical & Theological Studies minor
Biblical Languages minor
History of Christianity minor
Missions minor
Youth Ministry minor
Biology, Biomedical Concentration
Biology, Environmental Concentration
Biology, General
Biology, Health Professions Concentration
Biology minor
Business
Business, Accounting Concentration
Business, Finance Concentration
Business, Marketing Concentration
Sport Management
Business minor
Sport Management minor
Chemistry, Biochemistry Concentration
Chemistry, General
Biochemistry minor
Chemistry minor
Computer Science
Computer Science minor
Community Development
Economics
Community Development minor
Economics minor
Education Studies
Elementary Education (P-5)
Secondary Education Certifications through MAT program
Education minor
Natural Science, Pre-Engineering Studies Concentration
English
English, Writing Concentration
English minor
Writing minor
History
History, Art History Concentration
Political Science
International Studies
History minor
Political Science minor
Interdisciplinary Studies with Concentrations
Mathematics
Mathematics minor
Music, Church Music Concentration
Music, Creative Studies Concentration
Music, General Music Concentration
Music, Instrumental Performance Concentration
Music, Music Education (Pre-MAT) Concentration
Music, Organ Performance Concentration
Music, Piano Pedagogy Concentration
Music, Piano Performance Concentration
Music, Vocal Performance Concentration
Music minor
Philosophy
Philosophy minor
Pre-Law Studies
Pre-Medical Studies
Pre-Nursing Studies
Pre-Physical Therapy Studies
Psychology
Psychology minor
Sociology
Sociology, Family Studies & Social Work Concentration
Sociology minor
French
Spanish
French minor
Spanish minor