2015-2016 Theatre Productions
Spring 2016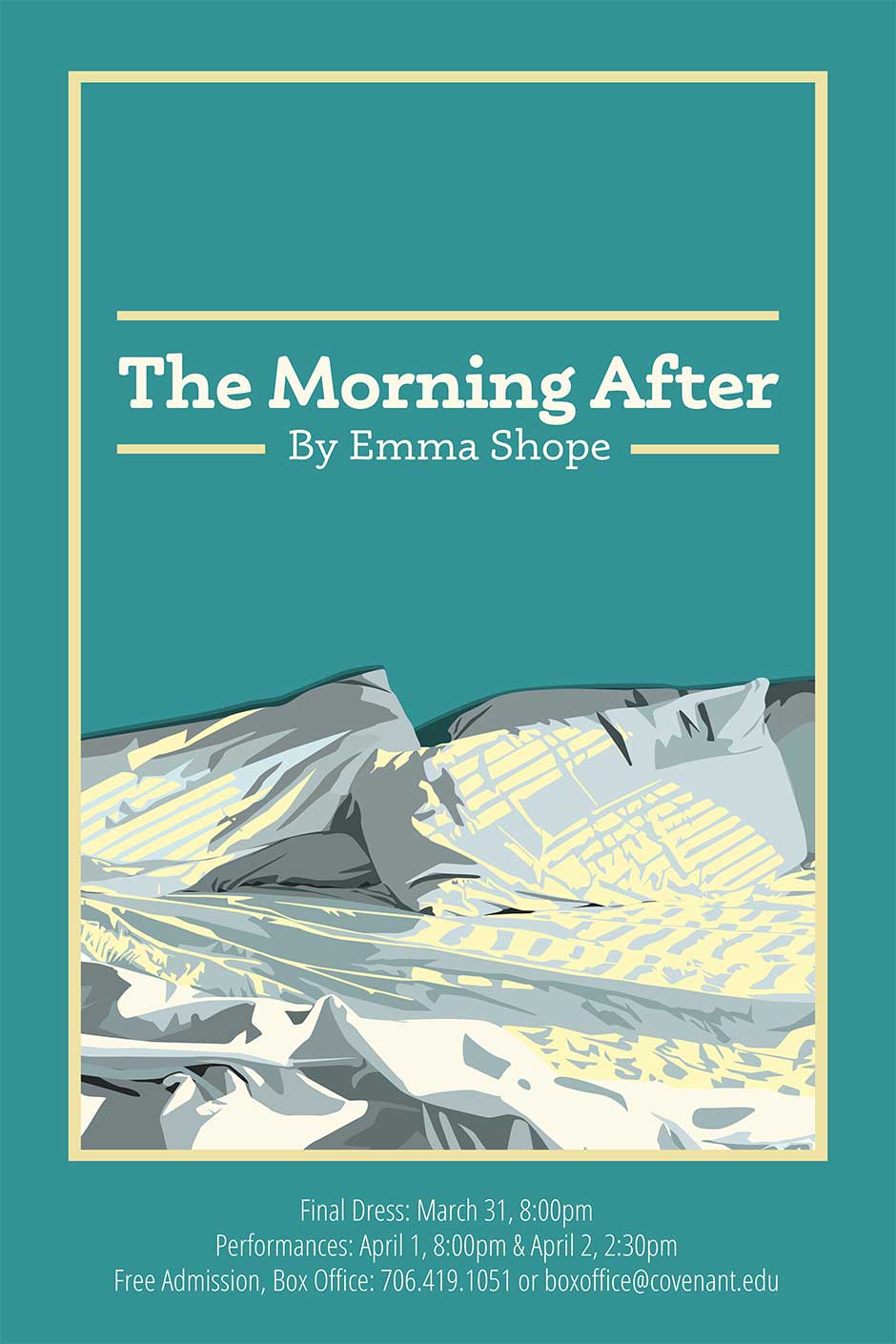 The Morning After
Compiled and directed by Emma Shope
A collage of various vignettes from assorted plays featuring struggles with sexual brokenness.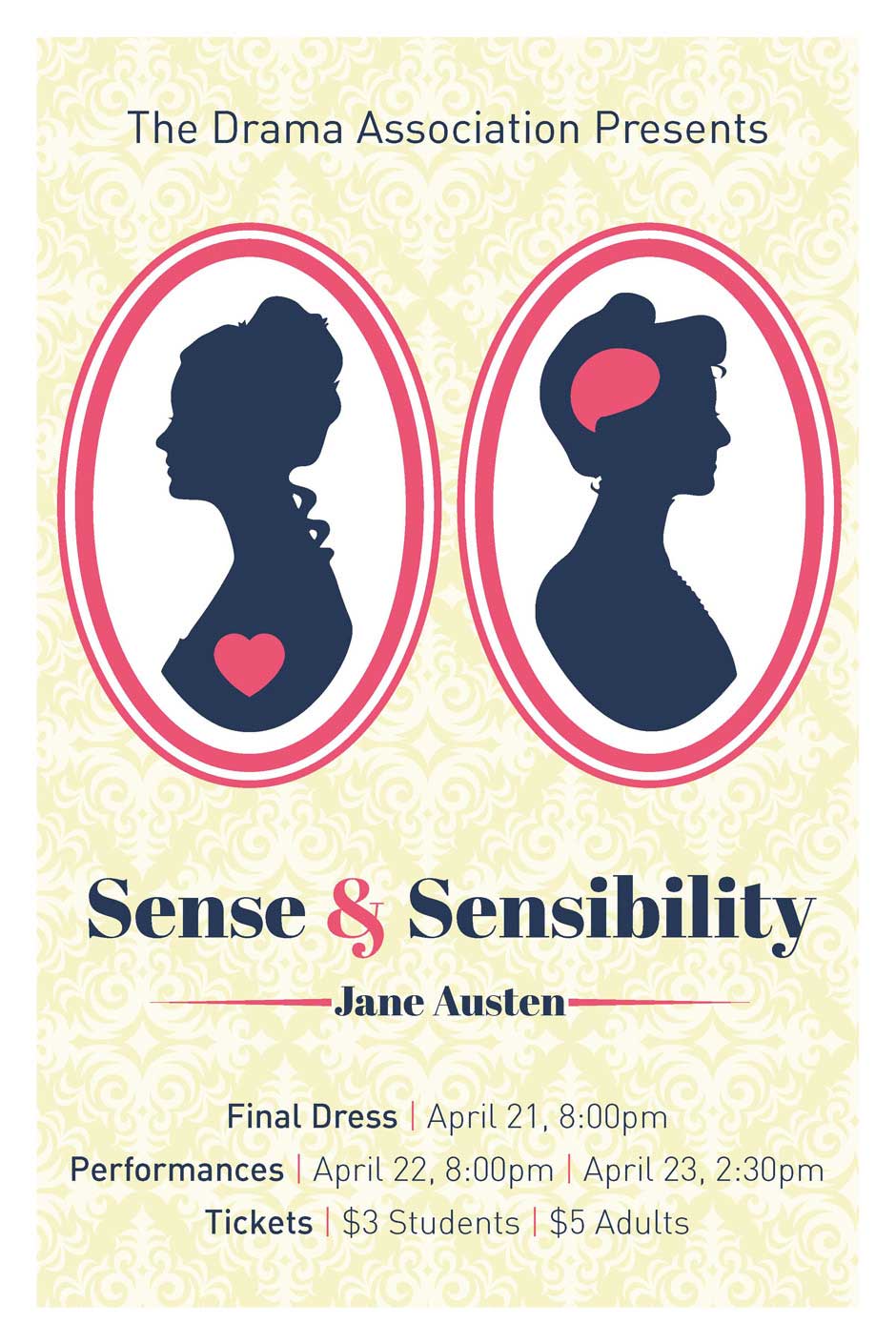 Sense and Sensibility
By Jon Jory
Directed by Nyssa Coffman
Adapted from Jane Austen's beloved novel about two sisters' and how they choose to face the complications found in affairs of love.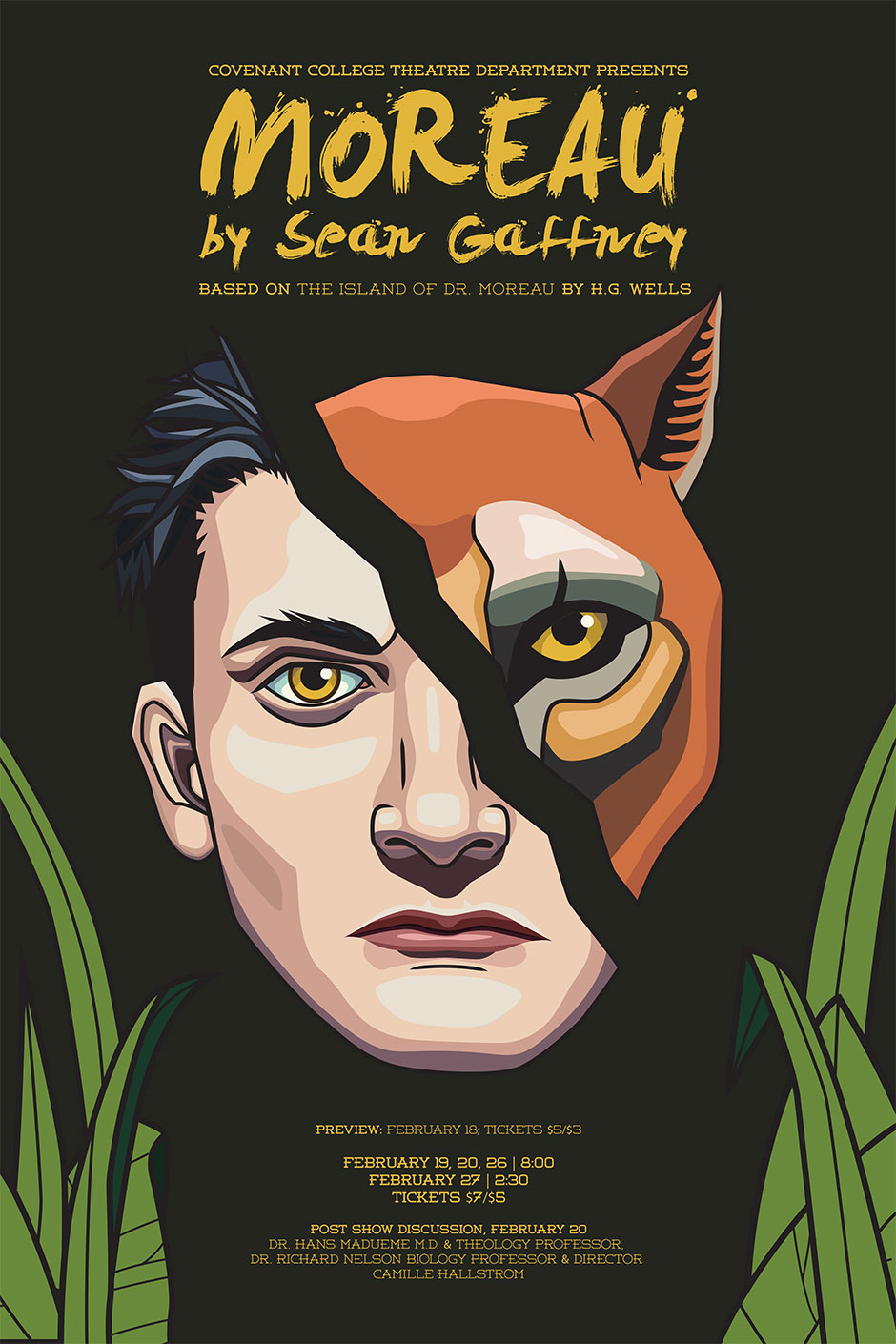 Moreau
By Sean Gaffney
Directed by Prof. Camille Hallstrom
A cautionary tale about the naive, younger H.G. Wells' once-espoused faith in science as a savior adapted from Wells' novel "The Island of Doctor Moreau".
---
Fall 2015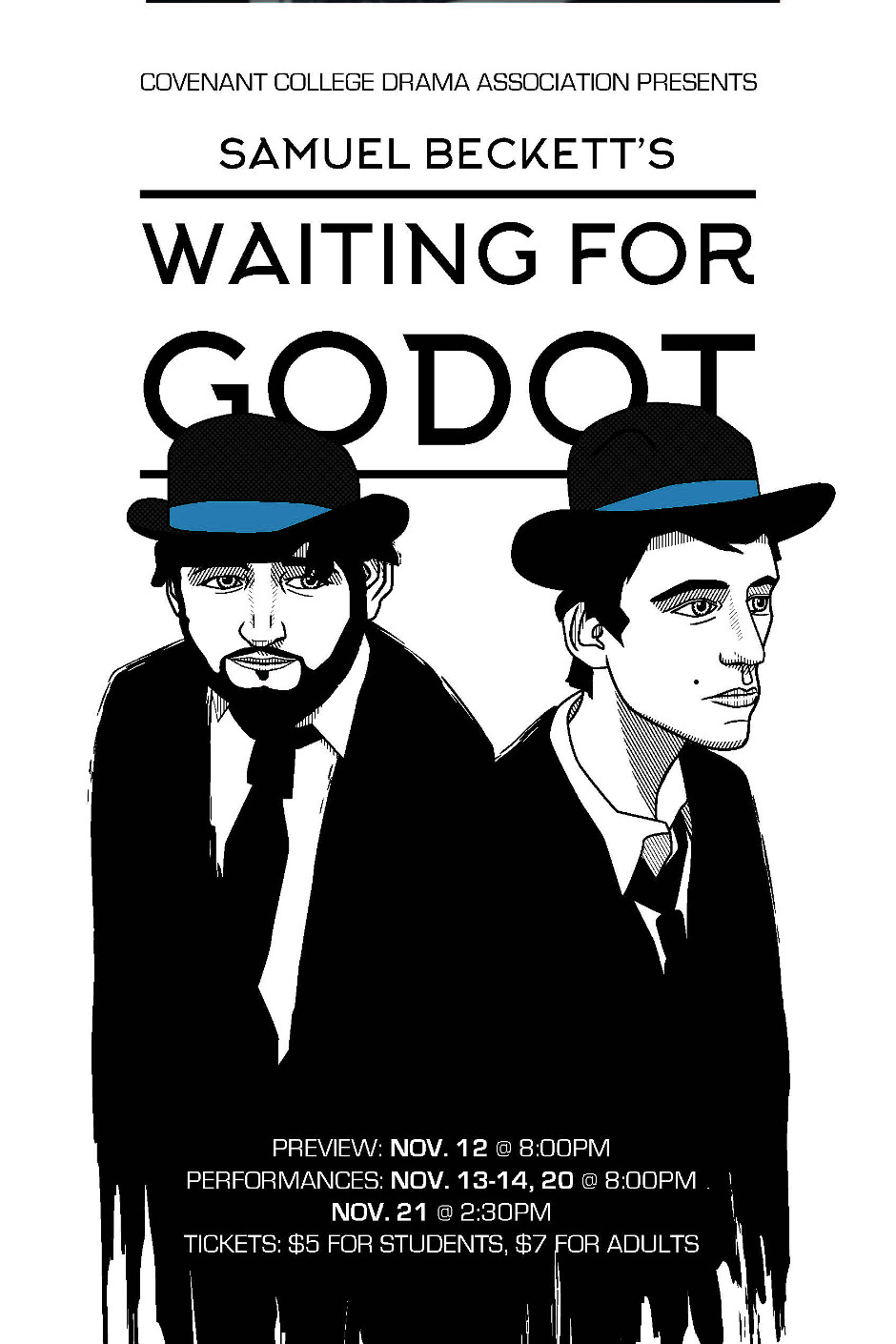 Waiting for Godot
By Samuel Beckett
Directed by Cacey Williams
One of the masterpieces of world literature, Waiting for Godot is an absurdist tragi-comedy, that explores the meaning of human existence.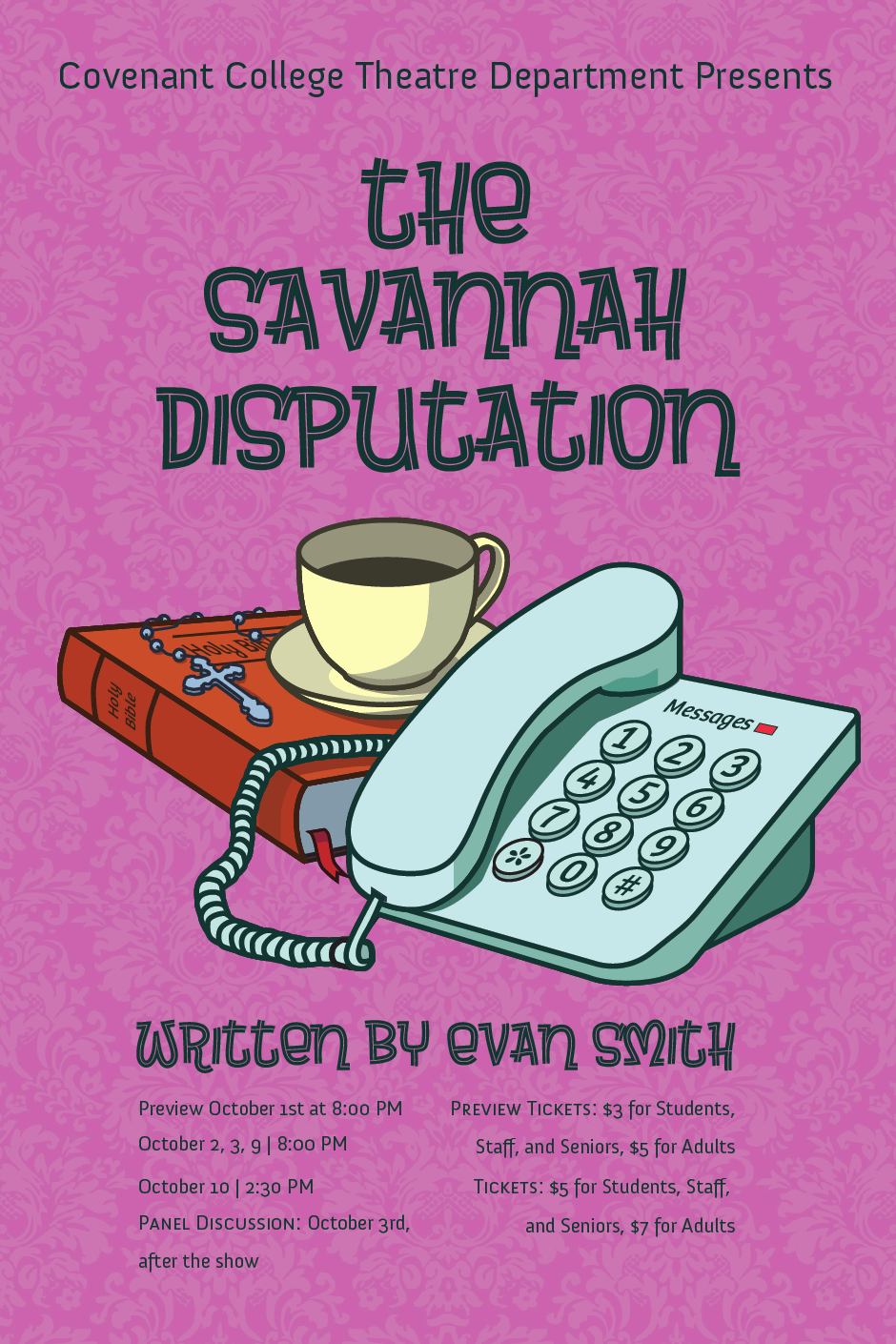 The Savannah Disputation
By Evan Smith
Directed by Prof. Camille Hallstrom
Two elderly sisters forget all southern charm when a young door-to-door evangelist comes knocking, but eventually discover that they share similar histories of loss and pain.
Undergraduate Departments, Majors, Minors, Certificates, Concentrations, and Programs
Arts Administration
Entrepreneurship
Environmental Stewardship & Sustainability
Journalism and Society
Medical Ethics Consultation
Neuroscience
Teaching English to Speakers of Other Languages (TESOL)
Art, 2-D Concentration
Art, 3-D Concentration
Art, Art History Concentration
Art, Graphic Design Concentration
Art, Photography Concentration
Art minor
Art History minor
Biblical & Theological Studies
Biblical & Theological Studies, Missions Concentration
Biblical & Theological Studies minor
Biblical Languages minor
History of Christianity minor
Missions minor
Youth Ministry minor
Biology, Biomedical Concentration
Biology, Environmental Concentration
Biology, General
Biology, Health Professions Concentration
Biology minor
Business
Business, Accounting Concentration
Business, Finance Concentration
Business, Marketing Concentration
Sport Management
Business minor
Sport Management minor
Chemistry, Biochemistry Concentration
Chemistry, General
Biochemistry minor
Chemistry minor
Computer Science
Computer Science minor
Community Development
Economics
Community Development minor
Economics minor
Education Studies
Elementary Education (P-5)
Secondary Education Certifications through MAT program
Education minor
Natural Science, Pre-Engineering Studies Concentration
English
English, Writing Concentration
English minor
Writing minor
History
History, Art History Concentration
Political Science
International Studies
History minor
Political Science minor
Interdisciplinary Studies with Concentrations
Mathematics
Mathematics minor
Music, Church Music Concentration
Music, Creative Studies Concentration
Music, General Music Concentration
Music, Instrumental Performance Concentration
Music, Music Education (Pre-MAT) Concentration
Music, Organ Performance Concentration
Music, Piano Pedagogy Concentration
Music, Piano Performance Concentration
Music, Vocal Performance Concentration
Music minor
Philosophy
Philosophy minor
Pre-Law Studies
Pre-Medical Studies
Pre-Nursing Studies
Pre-Physical Therapy Studies
Psychology
Psychology minor
Sociology
Sociology, Family Studies & Social Work Concentration
Sociology minor
French
Spanish
French minor
Spanish minor