The Blue Tribune is your place to learn about all things Covenant and keep up with stories from campus and beyond. By guiding you through elements of The Covenant Ascent, we'll help you picture yourself making your Ascent.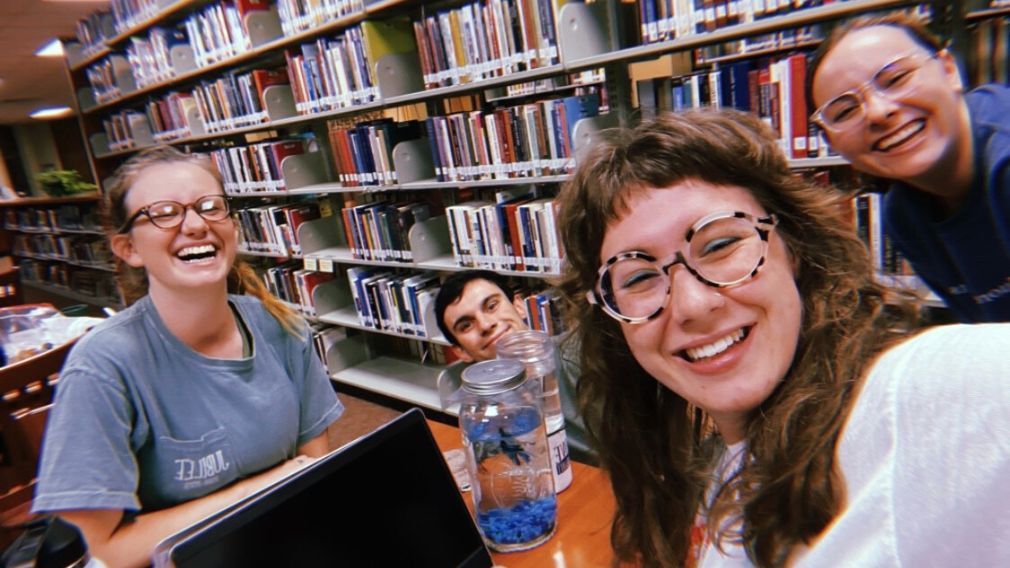 Lydia Berglar '18
June 22, 2022
Covenant's library is a gathering place for our academic community, a place of laughter amid the work and connection among the hours of study. It's a place where minds come together.
Most Recent
MarCom Staff
March 12, 2021
"Dr. Quatro brought me to Covenant. I was an adjunct professor at another university, looking to make a full-time transition...
MarCom staff
March 5, 2021
"I've been teaching full time since the fall of 2010. At the start of my career, I was teaching linguistics up in Pennsylvania,...
Alumni Office staff
February 25, 2021
Dual Degree Engineering Program
MarCom staff
February 19, 2021
"I enjoy teaching at a liberal arts institution with the opportunity to share my love of history with students. Covenant's...
MarCom Staff
February 12, 2021
"I checked out the website, and when I saw the aerial view in all its scenic beauty, I think that's when I was hooked,...
Lydia Berglar '18
February 2, 2021
The Covenant College Teacher Education Program has earned a Level 4 rating on the 2019 and 2020 Teacher Preparation Program...