A Parent's Reflections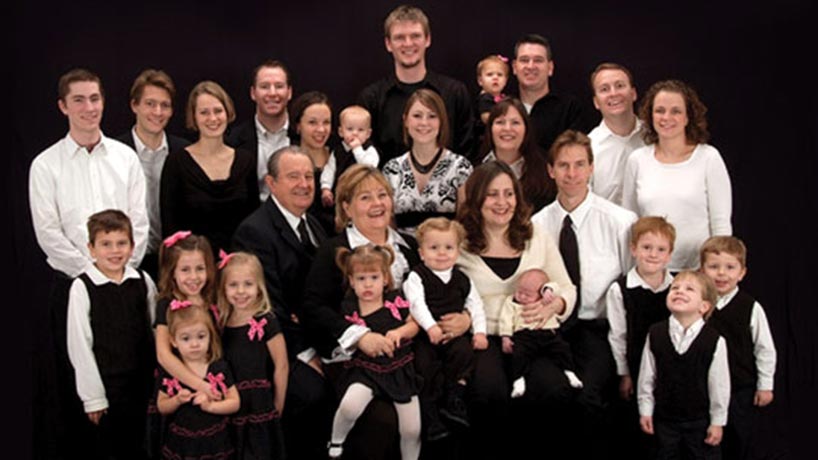 The following testimony was written by Lucy Wykoff '73 and originally published in the Spring 2009 issue of Covenant College's magazine, The View.
A couple of weeks ago I did something unusual. At first it seemed like just an ordinary thing, and then the significance of it hit me. It was the sort of thing that you anticipate, and know will happen eventually. And all of a sudden, it was the real deal.
In the fall of 1969 (yes, colleges were operating that long ago!), I was the third of four in my family to attend Covenant College. I was a typical freshman, right out of high school, and I was homesick. Then in the fall of 1971, along came a young man just back from serving in the U.S. Army during the height of the Vietnam war. Dale was not your typical freshman. We married the following year. In May of 1977, Dale had the distinction, at that time, of having earned more undergraduate hours than anyone else who had ever graduated from Covenant!
We absolutely loved the life God gave us in Chattanooga. But after graduation, we moved west to New Mexico, and then in 1983, God took us to Las Vegas. Now that was something this small-town girl was not prepared for! Dale and I are absolutely convinced that it was the roots that were planted and watered at Covenant College that kept us firmly grounded in the faith for all of those years. We were a Christian family living in Las Vegas. At this time, we had four children in a Christian school, and our monthly tuition exceeded our monthly mortgage payment-and outlived our savings account. And so we became pioneers of the homeschool movement in Nevada, after receiving one of the very first homeschool exemptions when it became legal to homeschool in Nevada.
Our family grew to seven children. Dale and I knew in our hearts that Covenant College was the perfect place for them to learn and grow when it was time to choose an institution of higher learning. If they had to go away, there was no place we wanted them to be other than Covenant! And so we visited the College whenever possible, hoping to plant the seed of their college. We were so sure that it was the right place for them that we asked them all to "try" Covenant for a year, and if they were not happy, we would talk about transferring to another college. As each child left for Covenant, the enthusiasm and loyalty toward Lookout Mountain grew in our family. We said "goodbye" to Tammy in 1991, and have been seeing children off every semester since then. So, one by one, they left for the mountain, and one by one, they began to graduate from Covenant. As we all attended the graduations, it became our college.
It was important to Dale and to me that our children not settle in Las Vegas because we were there, but only if God took them there. So we began to look for job opportunities in the Southeast. We longed to relocate to be near our children. In the fall of 2001, God answered that prayer, and we moved to Chattanooga. Our fifth child was now at Covenant College, and we had added a daughter-in-law who is a Covenant graduate as well.
And now you have guessed the rest of the story. The rare privilege was mine, as Dale was on a business trip, to write our final tuition check. Every semester without fail, for eighteen years, we have paid tuition to Covenant College. That is 36 consecutive semesters of tuition payments-and for 25 semesters we were making tuition payments for two students! If you are counting, that means they all finished in four years or less. This May, we will watch (no pressure, Chaz!) the seventh child in our family walk across that stage.
If I could go back and accurately total the cost for 61 semesters of tuition and books, I wonder what it would be. I wonder how many times we maxed out credit cards or re-financed our house in order to help the kids finance their education. I wonder how many dollars my parents and an aunt contributed to their education. It seemed like we had just finished paying off Dale's college loans when we began making payments to Covenant College for our children. And it may be the same for our children as they struggle with their college loans.
But you know what I realize? It doesn't matter. Dale and I would do it again. Because God has allowed us to watch our children mature, graduate, and go into the world equipped to think, work, explore, serve, learn, love, and make wise choices. They are responsible leaders serving in their churches, workplaces, homes, and communities. This is a gift to which no amount of money in the bank can compare.
And so, even though this is our last semester as parents of Covenant College students, we will always be grateful for the lessons we learned at Covenant, and even more for the things that our children have learned. When I look at my adult children, I am in awe of the ways that God has shaped them and uses them. When I grow up, I want to be just like my children, walking with the Lord, critically thinking, always prepared to give an account for the good work that is within them.
by Lucy Wykoff '73
wife of Dale Wykoff '77
mother of Tammy Wykoff Bacon '95, Ashley Wykoff Goertemiller '97, Steve Wykoff '99, Dan Wykoff '01, John Wykoff '04, Joanna Wykoff Watne '07, and Charles Wykoff '09
mother-in-law of Kristin Fray Wykoff '01 and Evangeline Rayburn Wykoff '03
Undergraduate Departments, Majors, Minors, Certificates, Concentrations, and Programs
Arts Administration
Entrepreneurship
Environmental Stewardship & Sustainability
Journalism and Society
Medical Ethics Consultation
Neuroscience
Teaching English to Speakers of Other Languages (TESOL)
Art, 2-D Concentration
Art, 3-D Concentration
Art, Art History Concentration
Art, Graphic Design Concentration
Art, Photography Concentration
Art minor
Art History minor
Biblical & Theological Studies
Biblical & Theological Studies, Missions Concentration
Biblical & Theological Studies minor
Biblical Languages minor
History of Christianity minor
Missions minor
Youth Ministry minor
Biology, Biomedical Concentration
Biology, Environmental Concentration
Biology, General
Biology, Health Professions Concentration
Biology minor
Business
Business, Accounting Concentration
Business, Finance Concentration
Business, Marketing Concentration
Sport Management
Business minor
Sport Management minor
Chemistry, Biochemistry Concentration
Chemistry, General
Biochemistry minor
Chemistry minor
Computer Science
Computer Science minor
Community Development
Economics
Community Development minor
Economics minor
Education Studies
Elementary Education (P-5)
Secondary Education Certifications through MAT program
Education minor
Natural Science, Pre-Engineering Studies Concentration
English
English, Writing Concentration
English minor
Writing minor
History
History, Art History Concentration
Political Science
International Studies
History minor
Political Science minor
Interdisciplinary Studies with Concentrations
Mathematics
Mathematics minor
Music, Church Music Concentration
Music, Creative Studies Concentration
Music, General Music Concentration
Music, Instrumental Performance Concentration
Music, Music Education (Pre-MAT) Concentration
Music, Organ Performance Concentration
Music, Piano Pedagogy Concentration
Music, Piano Performance Concentration
Music, Vocal Performance Concentration
Music minor
Philosophy
Philosophy minor
Pre-Law Studies
Pre-Medical Studies
Pre-Nursing Studies
Pre-Physical Therapy Studies
Psychology
Psychology minor
Sociology
Sociology, Family Studies & Social Work Concentration
Sociology minor
French
Spanish
French minor
Spanish minor