Student Profile: Avery Patz '22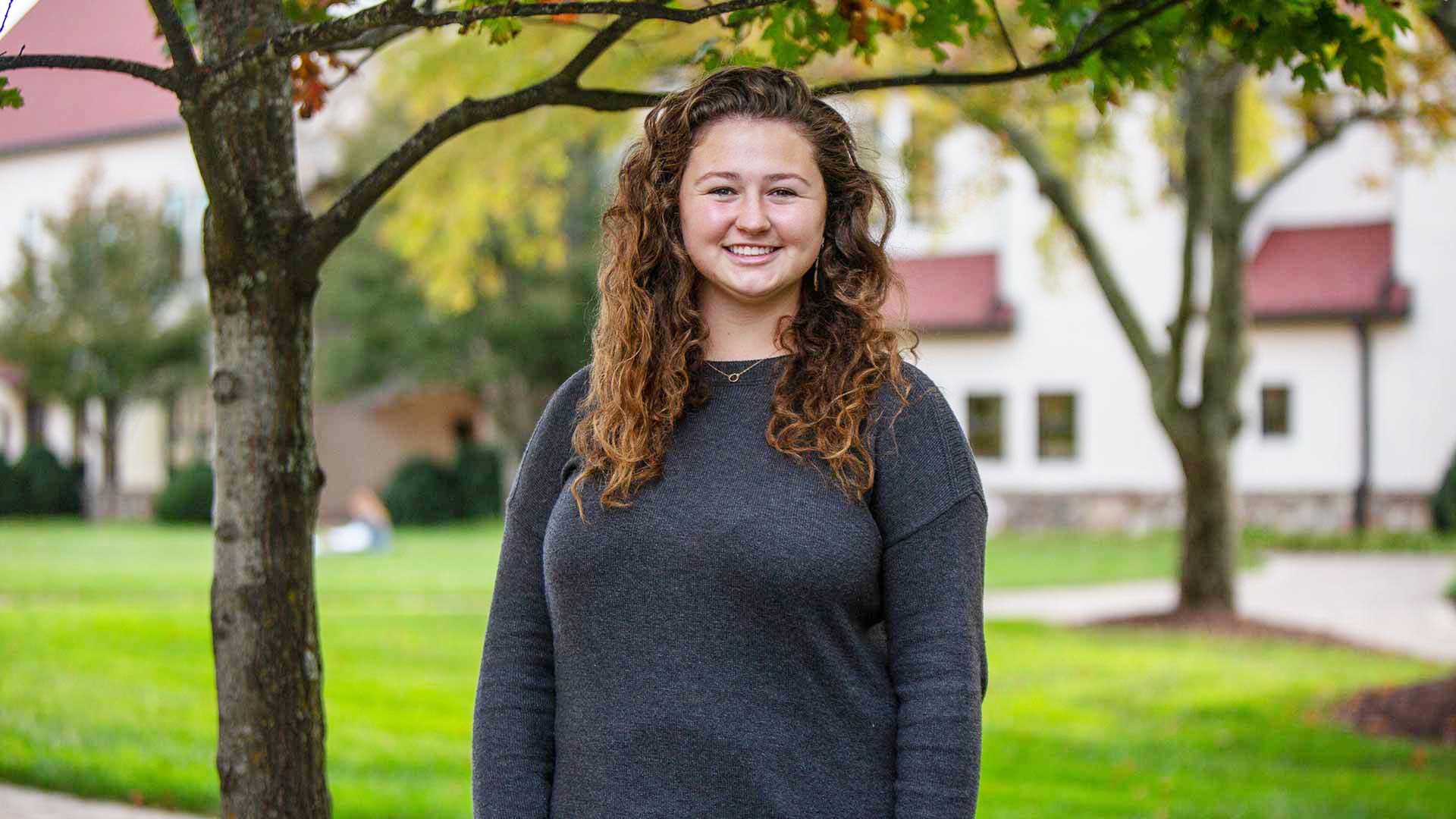 Class Year
2022
Where do you call home?
Huntsville, AL
Major
Community Development
Minor
Music
Why did you choose Covenant?
I was immediately wowed by the campus, but the students and professors were what sold me. I wanted a vibrant community that is committed to becoming more like Christ and having a good time doing it, and I saw that here. Throw in professors who care personally about you and a 15-minute drive to downtown Chattanooga and Covenant was a complete win.
What aspect of Covenant do you like the best?
I love hall life here! I've stayed on one hall (Harambe!, woot woot) for three years so far and have loved doing life with these ladies. Late night shenanigans, dance parties, prayer and praise, and outdoor study sessions are frequent, and these girls are the absolute best company for it!
Which professor(s) has most impacted your thinking, and how?
Dr. Fikkert and Mr. C changed my life in Theory of Community Development. They patiently guided me to a deeper understanding of how the Fall affects every part of life, challenging me along the way to ask the Lord how He has called me to work towards justice and shalom. It's my favorite class I've taken to date, and their professional work has transformed the way I think about myself and the materially poor.
What do you most enjoy about your major?
Community development wasn't on my radar until orientation week, but I am so grateful for the program. My favorite classes and professors are involved in the major; not only am I having a good time learning (and even doing homework, can you imagine?), but it's also practical knowledge that I can apply both now and in whatever career the Lord calls me to.
What do you hope to pursue after graduation?
I want to do something with U.S. economic development, but I'm not exactly sure what that looks like for me.
How is Covenant preparing you for success in your calling?
Covenant is equipping me with the critical thinking skills I need to generally succeed in and make sense of life. The classes I'm taking are directly relevant to my career options and are truly engaging. Covenant's curriculum is rigorous and the expectations are high, but I feel well-prepared to enter the workforce.
How is Covenant equipping you for active membership in the church?
Academically, doctrine classes have been super helpful; we are encouraged to wrestle with tough questions about our personal and denominational theology, and we're supported by incredibly wise professors as we do so. Covenant places great emphasis on involvement with the local church while recognizing she isn't perfect. There is immense grace here and space to lament the way individuals and groups have been wronged by the church while still acknowledging that she is Christ's bride with a purpose for God's glory and our good.
In what ways does Covenant foster spiritual growth?
Residence life is a huge part of spiritual growth--our RA's are equipped and supported by RDs and res life staff to be spiritual leaders on the hall, and to identify others to come alongside them in discipling people on the hall. Chapel (though sometimes a little tedious) is generally engaging and challenging; I especially enjoy hearing from off-campus speakers, all of whom are beyond qualified to teach and encourage us in our faith. My professors have also been a great source of spiritual wisdom from me; I've taken hard questions to them and prayed with them and experienced their humility as they seek to answer my questions.
Name one or two people in the Covenant community that have most impacted you and explain how they've shaped you.
Oh my goodness, my RA for the past two years, Maddie Taylor, has so deeply impacted me relationally and spiritually. She daily gives me a better picture of what it looks like to love selflessly and as whole people. She effortlessly sets people at ease and ensures everyone feels welcomed and wanted. And also she's just a hoot and a half and a joy to be around.
What's your favorite way to spend free time on and/or off campus?
I love pulling out a picnic blanket or hammock and finding a shady spot on campus to read or hang out with my friends. Downtown Chattanooga is absolutely beautiful and worth exploring, and the hang gliding spot just ten minutes away is a breathtaking spot to watch the sunset!
Undergraduate Departments, Majors, Minors, Certificates, Concentrations, and Programs
Arts Administration
Entrepreneurship
Environmental Stewardship & Sustainability
Journalism and Society
Medical Ethics Consultation
Neuroscience
Teaching English to Speakers of Other Languages (TESOL)
Art, 2-D Concentration
Art, 3-D Concentration
Art, Art History Concentration
Art, Graphic Design Concentration
Art, Photography Concentration
Art minor
Art History minor
Biblical & Theological Studies
Biblical & Theological Studies, Missions Concentration
Biblical & Theological Studies minor
Biblical Languages minor
History of Christianity minor
Missions minor
Youth Ministry minor
Biology, Biomedical Concentration
Biology, Environmental Concentration
Biology, General
Biology, Health Professions Concentration
Biology minor
Business
Business, Accounting Concentration
Business, Finance Concentration
Business, Marketing Concentration
Sport Management
Business minor
Sport Management minor
Chemistry, Biochemistry Concentration
Chemistry, General
Biochemistry minor
Chemistry minor
Computer Science
Computer Science minor
Community Development
Economics
Community Development minor
Economics minor
Education Studies
Elementary Education (P-5)
Secondary Education Certifications through MAT program
Education minor
Natural Science, Pre-Engineering Studies Concentration
English
English, Writing Concentration
English minor
Writing minor
History
History, Art History Concentration
Political Science
International Studies
History minor
Political Science minor
Interdisciplinary Studies with Concentrations
Mathematics
Mathematics minor
Music, Church Music Concentration
Music, Creative Studies Concentration
Music, General Music Concentration
Music, Instrumental Performance Concentration
Music, Music Education (Pre-MAT) Concentration
Music, Organ Performance Concentration
Music, Piano Pedagogy Concentration
Music, Piano Performance Concentration
Music, Vocal Performance Concentration
Music minor
Philosophy
Philosophy minor
Pre-Law Studies
Pre-Medical Studies
Pre-Nursing Studies
Pre-Physical Therapy Studies
Psychology
Psychology minor
Sociology
Sociology, Family Studies & Social Work Concentration
Sociology minor
French
Spanish
French minor
Spanish minor